Who We Are
---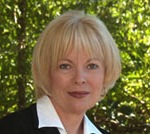 Kathleen Tierney is director of the Natural Hazards Center, as well as a professor in the Department of Sociology and the Institute of Behavioral Science at the University of Colorado Boulder. During her career she has studied a wide range of disasters, including earthquakes in the U. S., Japan, and Haiti; major hurricanes such as Hugo, Andrew, and Katrina; various technological disasters, and the terrorist attacks of September 11, 2001, in New York City. Her published work spans many topics, including hazard risk perceptions, disaster warnings, organizational responses to disasters, disaster recovery, social vulnerability to disasters, and the political economy of disasters. Her publications have appeared in the Annual Review of Sociology, International Journal of Mass Emergencies and Disasters, Annals of the American Academy of Political and Social Science, Sociological Forum, Journal of Contingencies and Crisis Management, Journal of Emergency Management and Homeland Security, Journal of Environmental Studies and Sciences, American Prospect, and many others. She is the senior author of Facing the Unexpected: Emergency Preparedness and Response in the United States and co-editor of Emergency Management: Principles and Practice for Local Government. She is currently completing a book entitled Social Foundations of Risk and Resilience.
Tierney has served as a member of the National Academies Committee on Disaster Research in the Social Sciences, the Panel on Strategies and Methods for Climate-Related Decision Support, and the Panel on Informing Effective Decisions and Actions Related to Climate Change. She is currently a member of the National Academies Committee to Advise the U. S. Global Change Research Program. She serves on the steering committee of the American Sociological Association's Task Force on Climate Change and on the board of directors of the Earthquake Engineering Research Institute, and she is co-editor of the Natural Hazards Review. Tierney received the Earthquake Engineering Research Institute's Distinguished Lecturer Award in 2006 and the Fred Buttel Award for Distinguished Contributions from the American Sociological Association's Section on Environment, Technology, and Society in 2012. Tierney teaches graduate and undergraduate courses on the sociology of disasters and graduate courses on qualitative research methods.
---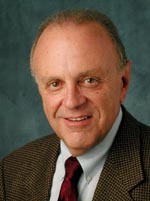 Dennis S. Mileti is recently-retired professor and chair of the department of sociology and director emeritus of the Natural Hazards Center. He is author of over 100 publications most of which focus on the societal aspects of mitigation, preparedness, response, and recovery for hazards and disasters. His book Disasters by Design, published in 1999, involved over 130 experts to assess knowledge, research, and policy needs for hazards in the U.S. He has served on a variety of advisory boards, and was co-founder and Co-Editor-in-Chief of the Natural Hazards Review, an interdisciplinary all-hazards journal devoted to bringing together the natural and social sciences, engineering, and the policy communities.
---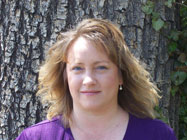 Wanda Headley began working as a library assistant for the Natural Hazards Center in 1999 and was appointed library manager in 2001. She is responsible for overseeing the library's physical collection as well as managing all aspects of the HazLit database. She holds bachelor's degrees in geography and history, both from the University of Colorado, and is currently working towards a master's degree in library science at Texas Woman's University.
---
Jolie Breeden joined the staff in May 2008 as Program Associate. In that position, she compiles and edits the Disaster Research e-newsletter, manages the Center Web site, assists in the coordination of special projects and publications, and manages the Quick Response Research Program. Jolie graduated summa cum laude from the University of Colorado at Boulder with a bachelor's degree in journalism. Before joining the Natural Hazards Center, she was as a reporter for various Front Range newspapers, including the Broomfield Enterprise, the Longmont Daily Times-Call, the Boulder Daily Camera and the Rocky Mountain News. She has also administered news Web sites for Clear Channel Denver. Jolie is interested in how people use the Internet and Web communication to create authentic social groups outside real-time interactions and how these groups function in opposition to hegemonic institutions.
---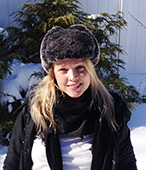 Elke Weesjes is editor of The Natural Hazards Observer. She joined the staff in December 2014 after a brief stint as a correspondent for a United Nations nonprofit. Weesjes was the editor of the peer-reviewed bimonthly publication United Academics Journal of Social Sciences from 2010 to 2013.
Weesjes also served as a research associate for the Center for Disaster and Risk Analysis at Colorado State University, where she collected and analyzed data and translated research findings for a broader audience. She has been involved in the Disaster Preparedness among Childcare Providers in Colorado project, which examines all-hazards preparedness in daycares and in-home childcare across Colorado. She co-authored the report based on the first stage of the project, which was funded by Region VIII of the Federal Emergency Management Agency.
Weesjes specializes in cultural memory and neighborhood/community change in times of acute and chronic stress. She has published articles on the impact of drought on farming communities in Kansas, the effects of Superstorm Sandy in Far Rockaway, Queens, urban renewal in the Bedford-Stuyvesant neighborhood in Brooklyn, and health services for vulnerable populations in the South Bronx.
Weesjes received her PhD from the University of Sussex. Her dissertation, Children of the Red Flag: Growing up in a Communist Family During the Cold War (2012), as well as the majority of her publication record, share the common methodology of understanding culture and identity through oral history.
---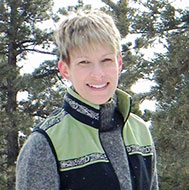 Liesel A. Ritchie is associate director at the Natural Hazards Center. She has served as either principal investigator or senior researcher on more than 80 projects since 1996. Since 2000, Liesel's focus has been on the social impacts of disasters with an emphasis on technological disasters, social capital, and renewable resource communities.
Liesel currently directs two National Science Foundation projects: one on the 2008 TVA Kingston Fossil Plant ash release and another on social impacts of litigation and settlement activities related to the 2010 BP Deepwater Horizon oil disaster. She recently completed work on another NSF-funded project on social impacts of litigation associated with the Exxon Valdez oil spill. Liesel is Co-PI on another newly-funded NSF project to develop an integrated approach to measuring dynamic economic resilience following disasters, with Superstorm Sandy as a case study. She is also leading evaluation efforts for the USGS's Science Applications for Risk Reduction Program and is conducting social impact assessment work regarding oil and liquefied natural gas development activities in western Canada.
Liesel was coeditor of the January 2012 issue of American Behavioral Scientist on the BP disaster and is author or coauthor on six recent articles related to her work on that event, the Exxon Valdez oil spill, and the earthquake in Haiti. Between 2006 and 2012 she was chair and program co-chair of the American Evaluation Association topical interest group on disaster and emergency management evaluation. She currently serves on the Earthquake Engineering Research Institute's Learning from Earthquakes committee.
In the fall of 2014, Dr. Ritchie was selected by the National Institute of Standards and Technology to serve as a Disaster Resilience Fellow for the Societal Dimensions of Disasters. She is also a newly appointed member of the National Academy of Sciences Gulf Research Program Advisory Board.
---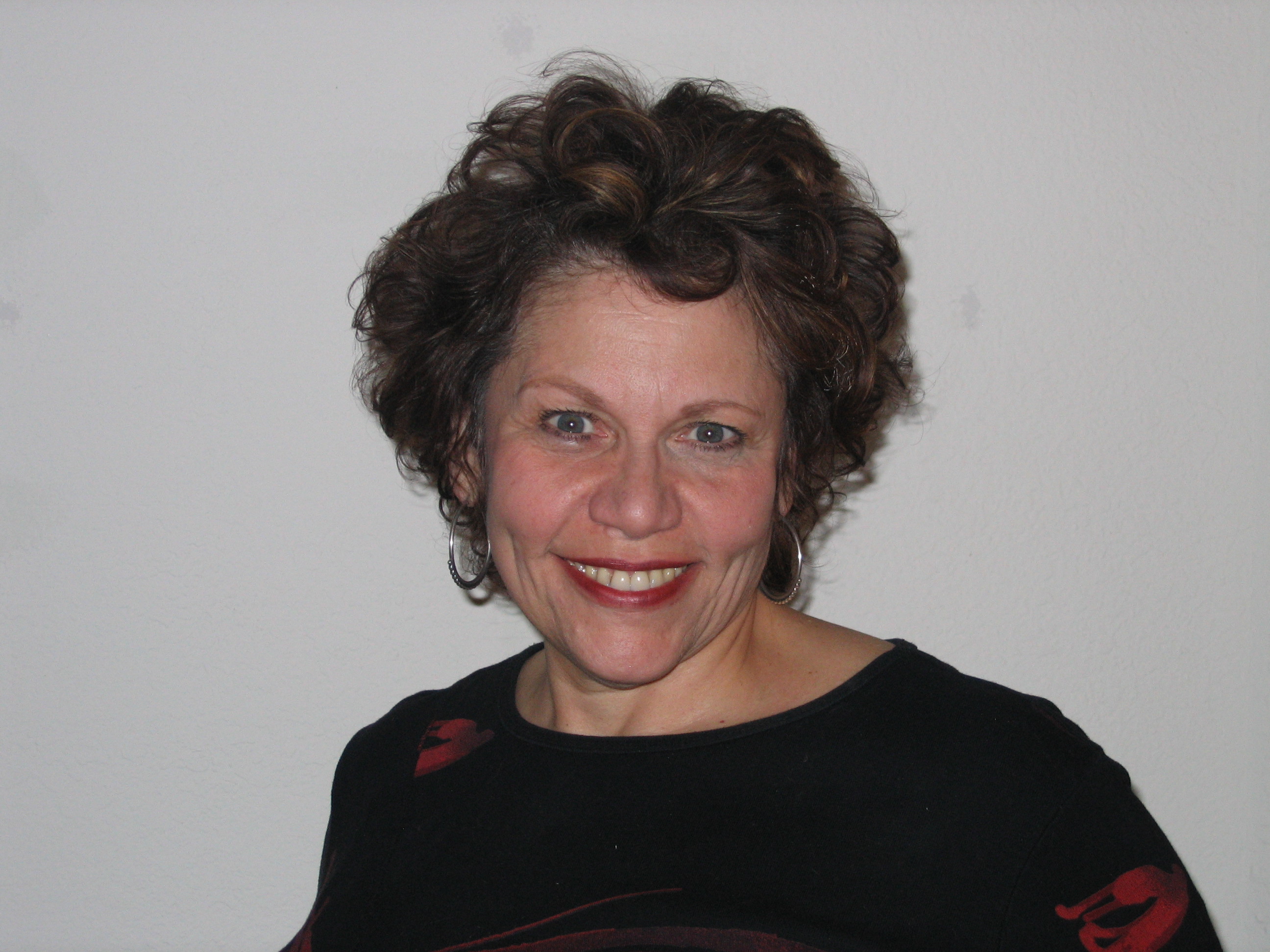 RoseMarie Perez Foster
is a research and clinical psychologist who is a Senior Research Associate with the Institute of Behavioral Science's Environment and Society program and the Natural Hazards Center. Her previous appointments at the New York University School of Social Work and New York University (NYU) School of Medicine, Department of Psychiatry, focused on immigrant mental health and the interface between pre-migration traumatic exposures and host country adjustment. Her current investigation of Chernobyl disaster survivors from the former Soviet Union explores the impact of long-term post disaster psychological sequelae. RoseMarie received her PhD in psychology from St. John's University and post-doctoral training at NYU. She is on the international roster of Fulbright senior specialists in mental health and a recipient of the Frantz Fanon Award for contributions to the immigrant mental health and racial issues literature.
---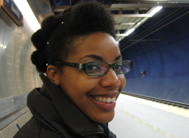 Nnenia Campbell is a doctoral candidate in the CU Boulder Department of Sociology, research assistant at the Natural Hazards Center, and managing editor of the Natural Hazards Review, a cross-disciplinary journal that bridges engineering and social science research in support of partnered approaches to loss reduction. Additionally, she currently serves as co-chair for the Disaster and Emergency Management Topical Interest Group of the American Evaluation Association. Campbellís dissertation research involves a long-term, qualitative examination of the 2013 Colorado floods, specifically focusing on impacts to and recovery among senior citizen populations.
Campbell is experienced in assisting with survey design, implementation, and analysis, and has spent time in the field conducting interviews with disaster survivors, various stakeholders affected by disasters, and decision-makers involved with disaster planning and response. She has also been involved in several evaluation projects employing multiple qualitative data components ranging from in-depth interviews to document analysis.
Campbell holds bachelorís and masterís degrees in sociology from the University of Central Florida. She is trained in both basic research and evaluation, and was a recipient of the American Evaluation Associationís 2012-2013 Graduate Education Diversity Internship, a competitive program focused on training early career evaluators on culturally responsive evaluation methods. Her research interests include older adults and disasters, social responses to technological disasters, risk perception, and social capital in disasters.
---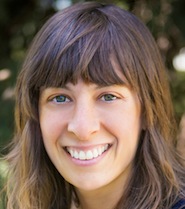 Leah E. James is a Research Associate at the Natural Hazards Center, Environment and Society Program, Institute of Behavioral Sciences. She is also a psychotherapist/trainer at the Center for Victims of Torture and is currently based in Amman, Jordan, where she trains and supervises local clinicians in providing trauma mental health services to Syrian and Iraqi refugees. Leah is a licensed clinical social worker and has a PhD in social work and social psychology from the University of Michigan. She conducts applied research focused on culturally-adapted services for trauma and disaster survivors, with particular interest in the use of traditional healing practices, peer-leadership, and social action approaches in intervention development. Leah has engaged in international mental health research and humanitarian work in Haiti, Ghana, South Africa, and the DR Congo. She is a co-founder of a lay mental health worker training program for earthquake survivors in Port-au-Prince, Haiti, and has conducted multiple evaluations of this project. Additional current interests include the development of a mental health integrated disaster preparedness intervention for disaster prone-communities in Haiti and Nepal, a training program for treatment of gender-based violence survivors in DR Congo, and a meaning-making intervention for veterans with PTSD. Leah also has considerable domestic clinical experience, including as a clinical social worker with the PTSD Clinical Team at the Ann Arbor VA hospital, and as co-leader of a therapy group for incarcerated female survivors of sexual assault.
---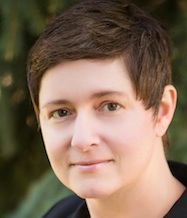 Courtney Welton-Mitchell is the director of the Humanitarian Assistance Applied Research Group through the Josef Korbel School of International Studies (JKSIS) at the University of Denver. She is also a Research Associate with the Institute of Behavioral Science's Environment and Society program, Natural Hazards Center, at the University of Colorado, Boulder. She is a current adjunct faculty at JKSIS, Humanitarian Assistance Program, and former faculty in the International Disaster Psychology M.A. program at the University of Denver (2010-2013), and the American University in Cairo. She has taught numerous graduate level courses on refugees, forced migration, gender-based violence, and disaster mental health. Courtney has coauthored articles in the areas of international disaster psychology, mental health of refugees and other forced migrants, intimate partner abuse, and trauma and memory. Her current international research interests include mental health integrated disaster preparedness for internally displaced in Nepal and Haiti, local idioms of distress and coping among populations in migratory transition, and evidence-based interventions for marginalized groups including sexual minorities, and victims of gender-based violence. Courtney has recently received research grants for 'health in humanitarian crisis' from DFID and Wellcome Trust, among others. Courtney received her Ph.D. in Social Psychology in 2012, holds two M.A. degrees, in social psychology and mental health counseling, and is a licensed clinician. Courtney worked for several years with U.N. and other humanitarian agencies with camp-based and urban refugees in Nepal, Tanzania, and Egypt before returning to the U.S. She continues to do consultancy work, including a global evaluation for UNHCR of mental health and psychosocial services for humanitarian aid workers (2012-2013), with data collection in Bangladesh and Pakistan.
---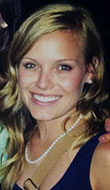 Jamie Vickery is a doctoral student in the Department of Sociology and a research assistant at the Natural Hazards Center. She received her bachelor's degree in Political Science from Oklahoma State University. Her research interests include vulnerable populations and disasters, disaster and environmental public policy, emergency management, and environmental justice.
---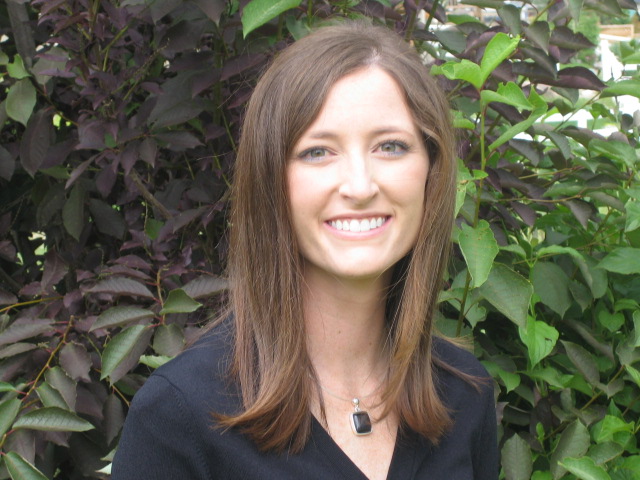 Lori Peek is an associate professor of sociology at Colorado State University. Lori has authored several articles in the areas of environmental risk, social vulnerability, and disasters. She also served for three years as the assistant co-editor of the Natural Hazards Review journal. In addition to her interests in environmental sociology and the sociology of disasters, she specializes in the areas of religion, gender, race and ethnicity, social psychology, and ethnographic methods. Lori received her Ph.D. in 2005 from the University of Colorado at Boulder. Her dissertation research focused on the experiences of second-generation Muslim Americans following the events of September 11, 2001. Lori currently works with the Natural Hazards Center to coordinate the Mary Fran Myers Award and the Mary Fran Myers Scholarship.

---
Deborah Thomas is an assistant professor of geography at the University of Colorado at Denver, where she is also affiliated faculty with the doctoral program in health and behavior sciences. She works with the Natural Hazards Center on numerous education-related projects. She completed her Ph.D. at the University of South Carolina in 1999, specializing in hazards geography, and has over ten years of experience working with geographic information systems (GIS) in a variety of social science application areas, including hazards management and environmental health. Her research interests focus on the use of technologies in support of hazards management and issues of vulnerability as they relate to both natural and human-induced hazards and environmental health hazards.
---
Stacia Sydoriak joined the team as a volunteer contributing writer to DR—Disaster Research News You Can Use in September of 2012. Stacia has a bachelor's in psychology and sociology from Washington and Jefferson College and is a masters student in sociology at Colorado State University. She is also pursuing a graduate certificate in Women's Studies. Her research examines inequality in Yucatan Peninsula communities where the tourist industry and local economy were impacted by Hurricane Wilma in 2005. Stacia is also a research assistant at the Center for Disaster and Risk Analysis, where she has assisted with the Global Earthquake Model project, a disability preparedness study, and a project with a global challenges research team. Stacia is a member and a volunteer for the U.S. Gender and Disaster Resilience Alliance, and recently won its graduate student paper contest with Health Risks, Human Rights, and Disaster Vulnerability: A Gendered Exploration of the Environmental and Social Consequences of Hydraulic Fracturing in the United States. Stacia is also interested in the way in which race, gender and class impact social relations and access to resources in society, particularly in times of crisis.