Mary Fran Myers Scholarship Winners
The Mary Fran Myers Scholarship recognizes outstanding individuals who share Myers' commitment to disaster research and practice and have the potential to make a lasting contribution to reducing disaster vulnerability.
2014 winners are:
Betty Lai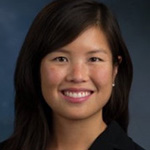 Betty S. Lai is an assistant professor in the School of Public Health at Georgia State University. She received a PhD in clinical psychology from the University of Miami with a specialization in children and families. Her postdoctoral training was supported by a National Institute of Child and Health Development T32 training fellowship. Laiís research focuses on how families respond to disasters.
Her work has included examinations of family responses to Hurricanes Katrina, Ike, Charley, and Andrew, as well as bushfires in Australia. She has examined both the mental and physical health consequences of disasters.
She has worked to identify factors that may help communities and researchers distinguish between families who are likely to develop chronic symptoms from families who may be resilient following disasters. She is currently co-editing a special issue on youth and trauma for the Journal of Pediatric Psychology that will highlight research that works toward understanding responses to traumatic events.
---
Lilia Yumagulova
Lilia Yumagulova was born and raised in the Soviet Union, in a low-income area of a large urban center prone to recurring floods. Seeing these disasters affect her community year after year influenced her choice of profession.
Lilia holds degrees in engineering in emergency management and a masterís in risk analysis. Currently, she is a PhD candidate at the School of Community and Regional Planning, University of British Columbia. Her research looks at the institutional dimensions of urban systems response to rapid and gradual change. She is particularly interested in resilience of marginalized communities.
Lilia's interdisciplinary academic path combines engineering, social science, public policy, international relations, and planning. Throughout her academic career, Lilia worked in a variety of academic disciplines and institutions in Europe, North America, and Australia. She has also worked in media, government agencies, and nongovernmental organizations.
Outside of academics, Lilia is on the board of directors for the Canadian Risks and Hazards Network where she chairs the Young Professionals Committee. Lilia is a member of the International Federation of Journalists, and is an international outreach coordinator for organizations working with orphanages, indigenous people, and independent documentary filmmakers.
---
Alex Valoroso
Alex Valoroso works with the Canadian Red Cross as the Community Planning and Response Coordinator for Disaster Management. Based out of the Okanagan, she recently transferred after completing a term in northern BC. Starting with the organization as a Disaster Management volunteer, and now staff, the past 4 years have provided several fantastic opportunities to coordinate response and recovery efforts during local and regional disasters and events, and to deploy out for large-scale disasters. She works to develop relationships and capacity with local authorities, community partners, and impacted populations, and oversees and manages several volunteer teams throughout the region.
Undertaking her BA in International Development Studies, her interest in disasters and rebuilding resilient communities was sparked while conducting field work with displaced populations in Ecuador. Currently completing her MA in Disaster and Emergency Management, her research interests include gender and disaster, resilient communities, and bridging the gap between theory and practice.
With a strong belief in volunteerism, Alex is a student member of the BC Association of Emergency Managers and is a working group member for the Gender and Disaster Network (North American hub). Previously awarded the DRIE Scholarship Award for her commitment to the field and ongoing community work, Alex looks forward to further developing her knowledge base and contributing to womenís leadership in disaster and emergency management.
---
Peggy Smith
Peggy Smith is the chief of a volunteer fire department, an MBA candidate, and is currently enrolled in the National Fire Academyís Executive Fire Officer Program. She has a bachelors in humanities with an emphasis in English and women studies. She is the volunteer president of her local Chamber of Commerce, the Board of Director and Unit Leader for a county search and rescue unit, and serves on various boards in the community.
Peggy is a past small business owner and grain merchandiser and believes in lifelong learning and building strong communities.