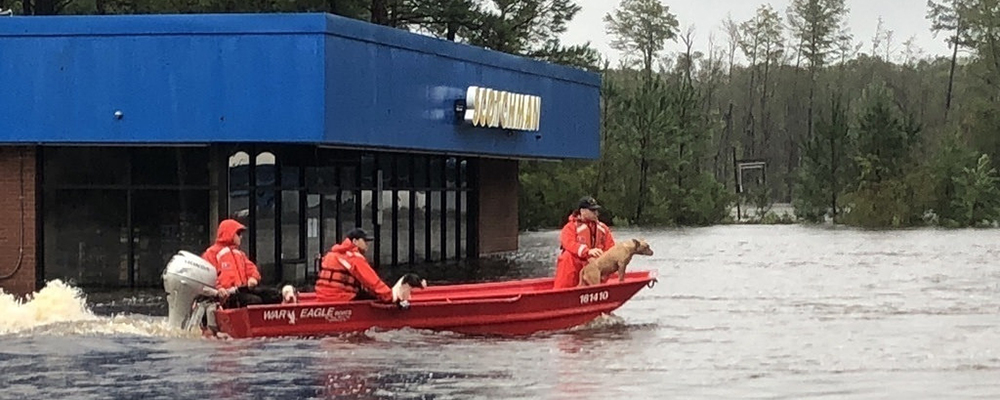 The U.S. Coast Gaurd rescues pets from floodwaters in Delco, North Carolina, after Hurricane Florence. ©Stephen Petty, U.S. Coast Guard, 2018.
The Natural Hazards Center team acknowledges the significant damage and suffering unfolding along the East Coast as a result of Hurricane Florence and the subsequent flooding. Our hearts go out to the people and communities affected by this disaster.
Given the magnitude of this event, we are issuing a special call for Quick Response Grant Program proposals. The Quick Response program is a National Science Foundation-supported program that provides small grants to help eligible researchers travel to disaster-stricken areas to collect perishable data. The program promotes social science and interdisciplinary innovation in disaster research and prioritizes novel areas of study that require the collection of ephemeral data. Graduate students and researchers new to the field are encouraged to apply.
From September 24 to October 8, we will accept proposals to collect data related to Hurricane Florence. All proposals will be evaluated simultaneously at the close of this window. Notification of funding decisions will be made by October 16, 2018.
Before submitting your proposal, please read the full program guidelines, which have recently been updated. The link to submit a proposal can be found at the bottom of the page. Please contact Jennifer Tobin at Jennifer.L.Tobin@Colorado.edu with any questions.