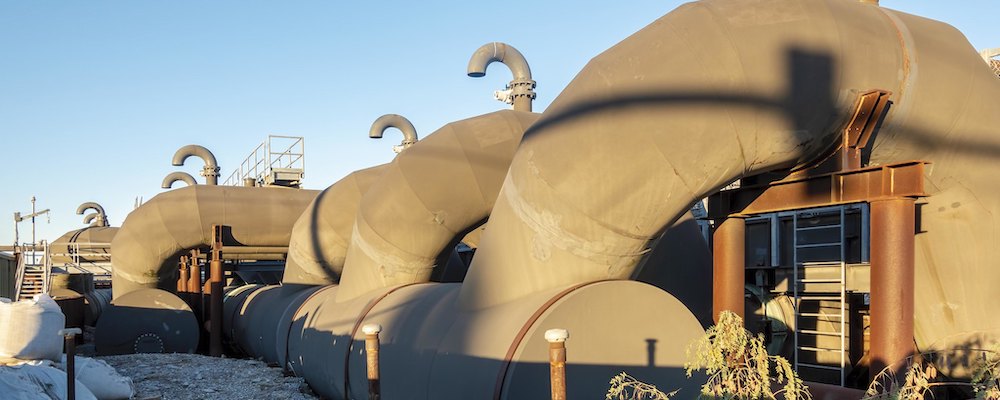 New Orlean's 17th Street Canal Pump Station helps protect the city from flooding. ©Victor Wong, 2017.
Protecting communities from the impacts of disasters is more crucial than ever, but if we want to understand the best ways to design and implement mitigation strategies and get communities engaged, more research is needed.
That's why the Natural Hazards Center is excited to announce that we've funded nine mitigation-focused projects through our recently launched Mitigation Matters Research Grant Program. The program, which is supported by the Federal Emergency Management Agency and the National Science Foundation, provides small grants to study topics related to the social, behavioral, and economic aspects of mitigation.
Our first application period drew nearly 50 highly competitive and innovative proposals. The following teams were selected:
Reducing Disparity in Disaster Recovery by Modeling Social Vulnerabilities
Maura Allaire, Romeo Ignacio, and Aishwarya Borate, University of California, Irvine
The Role of Insurance in a Tornado-Impacted Community
Ji Yun Lee, Washington State University and Guirong Yan, Missouri University of Science and Technology
Pre-Planning for Post-Disaster Rehousing of Public Housing Residents: A Case Study of Salt Lake County
Sayma Khajehei and Divya Chandrasekhar, University of Utah
From the Ashes: Mitigation Policy after Wildfire in California
Ronald Schumann, University of North Texas, Miranda Mockrin, U.S. Forest Service, Sherri Brokopp Binder, BrokoppBinder Research & Consulting, and Alex Greer, State University of New York at Albany
Determinants of Hospital Disaster Mitigation Practice Implementation in the Dominican Republic
Nicole Errett, University of Washington, and Ashley Morales-Cartagena, Pontificia Universidad Católica Madre y Maestra
The Effect of Federal Recovery Funds on Mitigation Behavior
Maria Watson and Siyu Yu, Texas A&M University
What Drives Hazard Mitigation Policy Adoption? FEMA's Property Buyout Program in Virginia
Qiong Wang and Yang Zhang, Virginia Tech, and Kristin Owen, Virginia Department of Conservation and Recreation
Playing Strategically or Following Suit? Interdependence and Social Norms in Wildfire Mitigation
Hilary Byerly and Hannah Brenkert-Smith, University of Colorado Boulder, Patty Champ, U.S. Forest Service, and James Meldrum, U.S. Geological Survey
Safhaus: Affordable, Disaster-Resistant Housing
George Elvin, North Carolina State University, Reide Corbett and Robert McClendon, Coastal Studies Institute, and David Hill, North Carolina State University
More information, including a brief abstract of each project, can be found on the program's Recently Funded page.
"These innovative and diverse projects will help us to answer questions that advance mitigation science and address gaps in knowledge," said Natural Hazards Center Research Associate Courtney Welton-Mitchell, who administrates the program. "This research also has the potential to save lives as we learn how to better mitigate the impacts of disasters."
Proposals for the Mitigation Matters Research Program are solicited twice each year. The next call for proposals will open early in 2020 with a submission deadline of March 16. More about the program philosophy and submission process is available on the program web page. For questions or more information, please contact Courtney Welton-Mitchell at mitigationmatters@colorado.edu.
---
The Mitigation Matters program is based upon work supported by the National Science Foundation (Award #1635593) through supplemental funding from the Federal Emergency Management Agency (FEMA). Any opinions, findings, conclusions, or recommendations expressed in this material are those of the author(s) and do not necessarily reflect the views of NSF, FEMA, or the Natural Hazards Center.