Mary Fran Myers Gender and Disaster Award Winners
2022 Winner
Gender & Disaster Network

The 2022–and final–recipient of the Mary Fran Myers Award is the Gender & Disaster Network (GDN). Established in 1997 at the Natural Hazards Workshop, GDN has grown into a global network of educators and advocates interested in gender relations in disaster contexts.
On July 16, 1997, Barbara Vogt convened the "Women's Disaster Research Caucus," which planted the seed for GDN. GDN's initial mission asked how to network more effectively, promote young women professionals, promote women and gender issues as vital research topics, and use web-based resources for communication. Since its founding, the mission of GDN has expanded to include a broad range of goals, which it promotes and advocates for to this day.
GDN's goals align with the diverse history of the Mary Fran Myers Award winners, which includes people from around the world who build community and scholarship through research, activism, policy development, and network-building. The goals of GDN include:
Documenting and analyzing people's experiences before, during, and after disasters, situating gender relations in broad political, economic, historical, and cultural contexts;
Working across disciplinary and organizational boundaries in support of collaborative research and applied projects;
Fostering information sharing, resource building, and networking among members;
Building and sustaining an active international community of scholars and activists;
Advocating for change and evidence-based policy and practice at all levels.
GDN developed and maintains a database of continually updated works of literature on gender relations in disaster contexts. This library relies on the work and dedication of volunteers committed to the mission of GDN. Additionally, GDN published two volumes in a series of reference guides on gender and disaster. The first volume includes essential readings for an introduction to readers and researchers who may be new to studying gender and disaster.The second compiles references to several essential pieces on gender, disaster, and conflict, including themes on health, livelihoods, and rights.
GDN has partnered with Gender Responsive Resilience and Intersectionality in Policy and Practice (GRRIPP), which collaborates globally to exchange knowledge, bringing together theory and practice to promote gender-responsiveness in disaster management. In partnership with GDN, GRRIPP has developed a new digital magazine this year, Feminism & The City, which combines photography, poems, reflections, and more on feminism and the city.
GDN has also partnered with a number of other institutions and organizations to hold events, publish works, and build networks in the area of gender and disaster contexts. For example, GDN has partnered with the African Union and the African Risk Capacity Group to launch the Gender and Disaster Risk Management Platform. Additionally, they have participated in the World Conference on Disaster Risk Reduction (WCDRR), the Global Platform for Disaster Risk Reduction, the annual Natural Hazards Workshop, and other international conferences to promote and collaborate in the field of gender and disaster.
You can find more on the Gender & Disaster Network on their website.
---
2021 Winner
Melinda González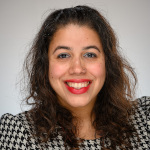 Melinda González is an Afro-Indigenous scholar, activist, and poet of Puerto Rican descent. She is a socio-cultural anthropologist who focuses on environmental anthropology and whose work maps how disaster impacts are differentially distributed across race, class, and gender. González uses decolonial and indigenous research methods to study new media technologies in environmental justice research.
A native of Newark, New Jersey, with an ancestral home in Moca, Puerto Rico, González's dissertation research "Rhyming Through Disaster" examined the lived experiences of the survivors of Hurricane Maria in Puerto Rico and New York and how they used digital space, poetry, and community organizing in long-term disaster recovery. Her next project, tentatively titled, "Urban Water Wars," will address racial disparities in the ongoing water crises in U.S. urban centers, particularly in Newark.
González received a bachelor's degree in anthropology from Barnard College, Columbia University, where her undergraduate research focused on the role of women in the New York Chapter of the Puerto Rican revolutionary civil rights organization, The Young Lords Party. In October 2012, she graduated with a master's degree in anthropology from Rutgers University. Her work there examined poetry and hip hop as tools of resistance against femicide and colonial repression in Mexico and Puerto Rico. She received a PhD in Anthropology from Louisiana State University in May 2021 and will serve as a postdoctoral fellow at Rutgers' Institute for the Study of Global Racial Justice in the fall. González has engaged in collaborative ethnographic writing and research on feminist anthropological approaches to creating research methods for anthropologists with disabilities and single parents in the academy. She believes that decolonizing the academy starts with providing graduate students and contingent faculty with livable wages and access to free medical and mental health care.
González is also a performance and spoken-word poet and a practitioner of the Brazilian martial art capoeira.
---
2020 Winner
Marina Hamidzada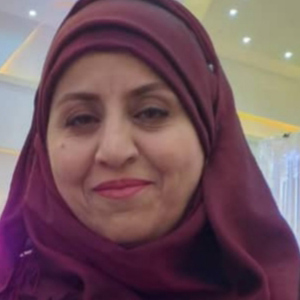 Marina Hamidzada is a gender advisor for Care International in Afghanistan, where she works with the Afghan government, the United Nations, national and international nongovernmental organizations, and donor communities to apply her broad knowledge of gender issues to supporting women. Hamidzada recently completed a PhD in urban management (human security engineering) at Kyoto University with dissertation work entitled Afghan Women's Involvement in Disaster Risk Management Processes in Afghanistan.
For nearly 20 years, Hamidzada has focused on gender equality and the vulnerabilities of Afghan women. She has been closely working with Afghan communities of internally displaced persons and returnees to provide basic trainings, camp surveys, and address the practical needs of poor women by facilitating health and peace education trainings in targeted communities. Hamidzada believes in the abilities of women and gender equality and strives to make a difference for women in Afghanistan, especially those who are vulnerable.
Hamidzada graduated from Kabul Polytechnic University with a master's in civil engineering and began working as a researcher at the Afghan government's Project Planning Institute in 1987. By 1994, however, she had to leave her homeland due to civil war in the country and took refuge to Islamabad, Pakistan. There she continued to work in the education sector for the Afghan refugees and began working in peace building and conflict resolution. She returned to Afghanistan a few months after the collapse of the Taliban regime in 2002, and has since worked in various gender-focused positions, including with Relief International, various United Nations agencies, USAID, and the Afghan government.
---
2019 Winner
Bernadette Resurrección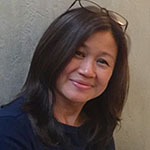 Bernadette Resurrección has researched gender issues in contexts of environmental change for more than 20 years. In 1995, she explored deforestation and upland rice agriculture in Northern Luzon in the Philippines. Her research showed the dynamics of gender and forest resource politics as indigenous women and men transitioned from traditional swidden (slash and burn) farming systems to begin farming hybrid rice varieties in fragile environments already degraded by logging, erosion, and frequent landslides. Her insights paved the way to further research in the Mekong Region on changing gender subjectivities, livelihood practices, and power relations.
Resurrección took up teaching in gender and development studies at the Asian Institute of Technology (AIT) in Thailand after completing her doctoral studies at the International Institute of Social Studies in The Hague, Netherlands.
During her 13 years at AIT, Resurrección designed cutting-edge courses on gender, environment, and natural resource management. Her teaching modules on gender, climate change, and disasters as well as mentoring doctoral and master's students on these topics has supported the growth of many scholars in diverse contexts from Nepal and Bangladesh to Laos, Cambodia, Myanmar, and Vietnam.
Resurrección has continually been involved in designing and leading regional projects on gender and climate change adaptation, as well as poverty-reducing bio-innovations in Thailand, Vietnam, and the Philippines. Together with like-minded researchers and practitioners in the region, she was one of the leading players in establishing a Mekong water network comprised of 22 institutions known as the Mekong Programme on Water, Environment, and Resilience (M-POWER). The network's research and policy engagement efforts were aimed at democratizing water governance in the Mekong Region.
In 2012, after research in the Philippines on post-disaster gender and migration issues, she left AIT as associate professor and took up a full-time post as senior research fellow with the Stockholm Environment Institute (SEI) Asia Center based in Bangkok, where she continues to work at present. Resurrección continues to seek creative and inclusive ways to bridge the complexities of research on the ground with the contingencies of policy decision making.
At SEI, Resurrección established the Gender, Environment & Development (GED) Research Cluster and co-leads the Gender, Social Equality, and Poverty Programme across the institute. Her team collaborates with partners on various gendered themes such as disaster displacement, GIS and drought forecasting, gender-based violence in disaster contexts, climate change adaptation, mitigating climate change through energy transitions, as well as in natural resource management contributing to the analytical growth of feminist political ecology.
Resurrección is a well-known writer on gender and environment. She has authored scientific papers and co-edited a number of books in the general field of gender and sustainable development: Gender and Natural Resource Management: Livelihoods, Mobility and Interventions; Water Rights and Social Justice in the Mekong Region; Linking Bio-innovation with Poverty Alleviation: Evidence from Case Studies in Asia ; and Gendered Entanglements: Re-visiting Gender in Rapidly Changing Asia.
She is currently leading the completion of a background paper on gender and climate change adaptation for the Flagship Report of the Global Commission on Adaptation. Together with Rebecca Elmhirst of Brighton University, she is co-authoring a feminist political ecology book on the troubling and triumphant times of gender professionals in environment and development knowledge organizations.
---
2018 Winner
May Maloney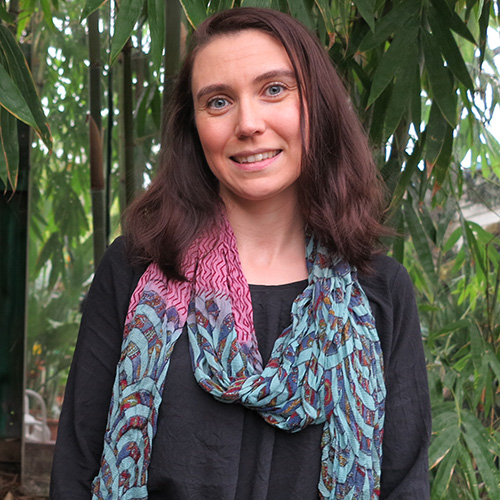 May Maloney has promoted gender-sensitive and socially-inclusive humanitarian operations for a decade. In the past four years, she has been able to establish three Gender and Diversity in Disaster Response Networks through her work with the Asia Pacific office of the International Federation of the Red Cross and Red Crescent Societies (IFRC). The networks—in South Asia, Southeast Asia, and the Pacific—are comprised of local frontline disaster responders in 30 countries. Through mentorship and peer-to-peer learning, network members have developed and implemented new approaches to inclusivity in disaster response. Network members have collectively responded to hundreds of emergencies—from small to large scale—and have ensured gender-sensitive work, promoting dialogue and inclusion of sexual and gender minorities as humanitarian leaders and as affected community members.
Maloney was recognized as the 2018 Mary Fran Myer Gender and Disaster award winner for advancing ground-breaking, community-based research—along with Priyanka Bhalla and other Red Cross colleagues—on the dynamics and prevalence of gender-based violence in the aftermath of disasters. The forthcoming publication The Responsibility to Prevent and Respond to Sexual and Gender-Based Violence in Disasters and Crisis will give voice to affected communities' concerns about these matters. The research contributes knowledge on how the reemergence of rigid gender norms after disasters increases prevalence of gender-based violence and drives new violence to emerge. It also focuses attention on the failures of responders to address the issues and gives depth to the gendered nature of safety after disasters.
Maloney has provided leadership on these themes to Bangladesh Red Crescent Society, Myanmar Red Cross, and Samoa Red Cross, resulting in an agreement between the Geneva Convention signatory governments and their local IFRC societies to work together to address this issue.
Maloney is from Melbourne, Australia, and has worked with the UN Refugee Agency, the Centre and for Refugee Research at the University of New South Wales, the Victorian Foundation for Survivors of Torture, Save the Children, and the IFRC. She holds a bachelor's in international relations from La Trobe University and a master's of european and international studies (law) from Monash University.
---
2017 Winners
Debra Parkinson and Claire Zara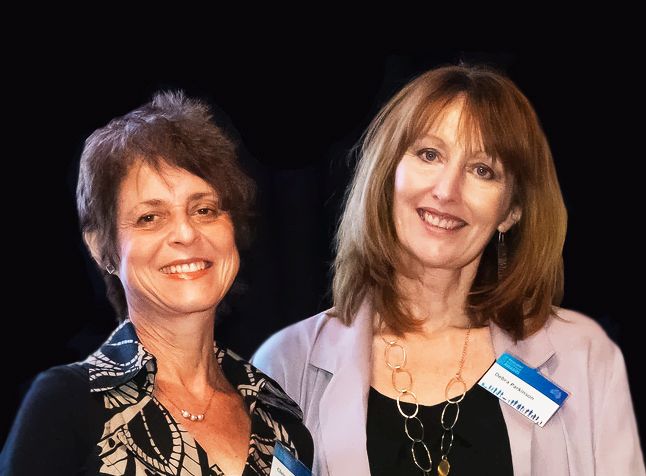 Debra Parkinson and the late Claire Zara were named the 2017 winners of the Mary Fran Myers Gender and Disaster Award.
For more than two decades, Debra Parkinson has conducted novel research on gender inequality and gender-based violence that led to transformative change in policy and practice. Her research with Claire Zara focused on environmental justice and the gendered impacts of disaster. Her standout work following the 2009 Black Saturday fires garnered national attention and spurred the first workshop on domestic violence and disasters in 2012, followed by research focused on men's experience with disaster. Parkinson is a long-time researcher and advocacy campaigner with Women's Health Goulburn North East (WHGNE) and Women's Health in the North (WHIN), and an adjunct research fellow with the Monash University Disaster Resilience Institute.
Zara was a researcher, journalist, and author who held degrees in the arts, education, and children's literature. Zara's research and compassionate spirit contributed new insights into gendered experiences in the wake of the Black Saturday fires and her work was pivotal in "Family Violence after a Natural Disaster: Breaking New Ground." Among many other publications and accomplishments, Claire engaged internationally with Women's Leadership in Risk Resilient Development: Good Practices and Lessons Learned. Until her death in 2015, Claire remained steadfast in her commitment to advancing gender equity in disaster risk reduction. As a testament to her contribution, the Victoria Emergency Management Conference established the Inaugural Claire Zara Memorial Oration in 2015.
Parkinson and Zara collaborated with WHGNE, WHIN, Monash University, the Accident Research Center, Victoria Emergency Management, and the Victoria Health Protection Office. They and their colleague's efforts have led to the Gender and Disaster taskforce, which galvanized partnerships between government, universities, and nongovernment organizations. In 2015-2016, 350 stakeholders engaged in creating National Gender and Emergency Management Guidelines, funded from the Australian government.
---
2016 Winner
Mahbuba Nasreen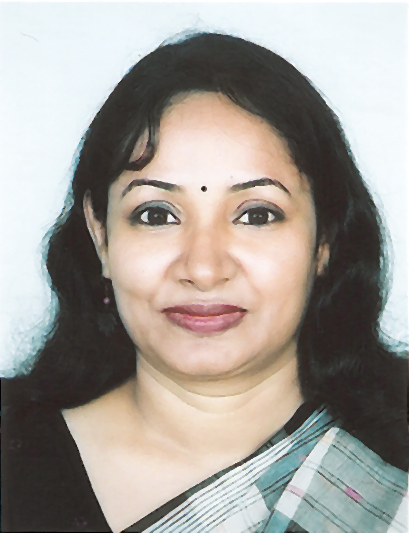 Mahbuba Nasreen has researched gender, disasters, environment, climate change, indigenous communities, and other areas of social development since the late 1980s. Her dissertation Coping with Floods: the Experiences of Rural Women in Bangladesh is considered pioneering research in South Asia and has been widely applied to disaster and gender issues.
Nasreen is a cofounder and director of the Institute of Disaster Management and Vulnerability Studies at the University of Dhaka in Bangladesh. She serves as a member of the Bangladesh National Disaster Management Advisory Committee and has contributed to policies related to disaster risk reduction and other areas. In 2015, she participated as part of the Bangladesh delegation at the World Conference on Disaster Risk Reduction in Sendai, Japan and also as a member of Women Major Group of UNISDR.
---
2015 Winner
Akiko Dōmoto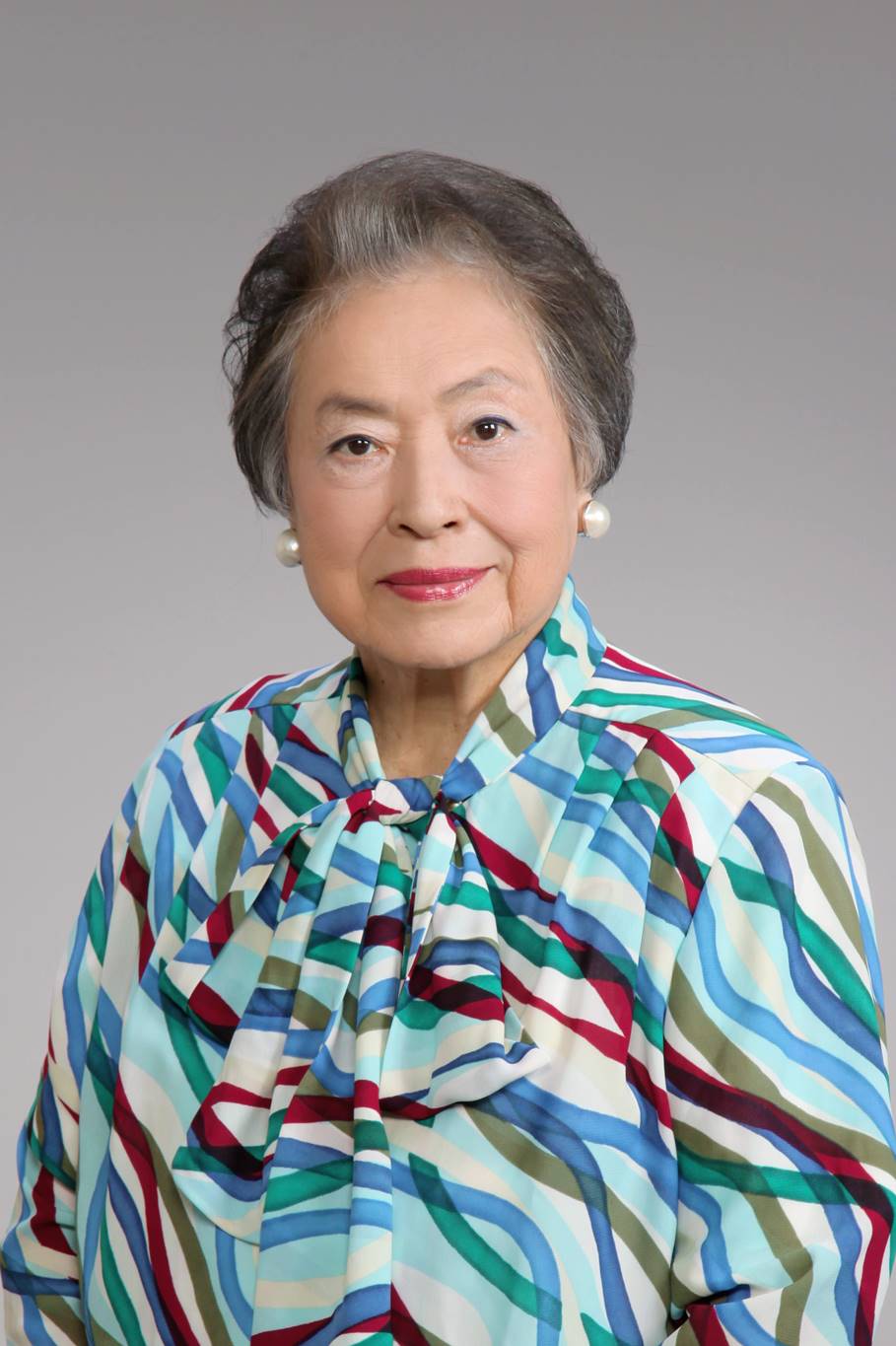 Akiko Dōmoto is the president and coordinator of the Japan Women's Network for Disaster Risk Reduction. She is particularly committed to issues of environment, disasters, and women prisoners with attention to human rights, gender equality, and diversity.
Dōmoto began her career as journalist, traveling extensively while making documentaries about human rights and equality, with a special emphasis on Tibet. Following that, Dōmoto was elected as a member of the Parliament Upper House of Japan in the 1990's. As a Parliamentarian, she was instrumental in getting the prime minister's support to establish the Gender Equality Law in Japan in 1999. She was elected the first female governor of Chiba Prefecture in Japan in 2001, and served until 2009.
---
2014 Winner
Rosemary Du Plessis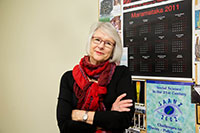 Rosemary Du Plessis has been involved in women and gender-focused activities since the mid-1970s. She was one of the first academics in New Zealand to offer sociology courses with a women/gender focus, organised women's studies conferences, and was active within the Society for Research on Women (SROW), a community-based research organisation. During the last three years she has been research coordinator for Women's Voices: Recording women's stories of the Canterbury earthquakes. It is in this capacity that she has received the Mary Fran Myers Award.
Women's Voices was initiated by the Christchurch Branch of the National Council of Women of New Zealand (NCWNZ) after several major earthquakes in 2010-2011 caused death, injury, damage and disruption to Rosemary's home city of Christchurch and the surrounding Canterbury region. The outcome of this community-based project, incorporating the efforts of many women, is a digital archive of women's earthquake stories.
After the devastating 22 February 2011 quake, it was important to document women's energies, ingenuity, sorrows, struggles and earthquake activism. Judith Sutherland, Liz Gordon, Helen Gibson and Rosemary Du Plessis formed a core committee that developed a research strategy to ensure that one hundred women's stories were recorded. During the first stage of the project, they were joined by Roberta Hill. Rosemary Baird and Amanda England contributed as researchers in 2011 and 2012. Crucial to the project was the work of over 30 volunteer interviewers, many of them NCWNZ members, who recorded the stories women of different ages and life circumstances all over the city.
During 2013, an additional forty stories were recorded. The focus was on women in the eastern parts of the city where the damage was most severe, where more families lived in rental housing, and incomes were lowest. Additional interviews were also recorded with Maori, Pasifika and new immigrant women from countries like Afghanistan and Ethiopia. Once again volunteer interviews recorded stories, and Brigid Buckenham and Elizabeth Ashby worked as researchers on the project. Liz Gordon analysed the narratives and, together with Judith Sutherland, Helen Gibson and Rosemary Du Plessis, wrote the final report: Movers and Shakers: Women's stories from the Christchurch earthquakes.
---
2013 Winner
Zenaida Delica-Willison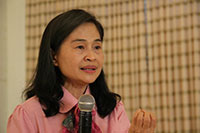 Zenaida Delica-Willison or Zen as she is commonly known among grassroots organizations in the Philippines and the international DRR community, is a pioneering figure behind Community-Based Disaster Risk Management (CBDRM) in the Philippines and has worked in various capacities in disasters and development for more than thirty years at the national, regional and international levels.
She served as director of the Citizen's Disaster Response Center (CDRC) for ten years before co-founding the Centre for Disaster Preparedness, which builds capacities of non-government organizations and the government sector on various aspects of the CBDRM framework. Zen's CBDRM work is guided by gender and cultural sensitivity, believing that women, men and children have different perceptions of risks, different needs and priorities. Disaster risk reduction, Zen contends, must not lose sight of the long-term goal of addressing the underlying causes of vulnerabilities, thus the need to anchor DRR activities within a broader view of development. Her passionate work in bringing about grassroots development in the Philippines especially during the authoritarian regime of Marcos has earned her and her then two year old daughter a stint in prison for two and a half years.
Her unwavering belief in community-based approaches both in development and disaster risk reduction has led her to pitch the idea of organising the South-South Citizenry-based Development Academy (SS-CBDA) to the Special Unit for South-South Cooperation in UNDP. This was taken forward in the the 1st SS-CBDA in Gujarat, 2nd SS- CBDA in Banda Aceh, 3rd SS-CBDA in Camarines Sur, Philippines, 4th SS-CBDA in Delhi, India, 5th SS-CBDA in Kupang, Indonesia and the 6th SS-CBDA in Orissa, India. Zen served as resource person and facilitator of these Academies. All of these academies were successful as they were built around opportunities that encouraged voices of community members -- women, men and children--to be heard. Her recognition as an expert in disaster risk reduction is a continuing testament to women's capability to excel in what remains a male-dominated field.
Zen served as Disaster Risk Reduction Advisor for the Special Unit for South-South Cooperation in UNDP, posted at the Asia Pacific Regional Centre in Bangkok before her retirement in November 2012. Despite her recent retirement, she remains actively involved in DRR and development work by supporting the programs and activities of the Center for Disaster Preparedness and other organizations requesting for her assistance..
---
2012 Winner
Damairia Pakpahan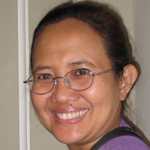 Damairia (Damai) Pakpahan has worked for decades in the areas of gender justice and development, including work related to the 2004 Indian Ocean tsunami and issues of climate change and earthquakes. She has personally trained more 500 civil servants on issues of gender, development, and disasters. Her work for the Aceh Tsunami Programme has significantly increased understanding of gender issues. Pakpahan's passion and advocacy for women and children in disaster clearly distinguished her as this year's winner of the Mary Fran Myers Award.
Pakpahan, of Indonesia, has served as a program officer with Oxfam in Jakarta and as a gender analyst for the Indonesia Disaster Management Society's Gender Working Group. She is the co-founder of multiple organizations that focus on women's poverty, gender-based violence, street children, disabilities, land rights, and disaster concerns. Pakpahan has published widely on issues of gender and disasters for women's studies journals and for the broader media. Her work advocates for gender issues in the Indonesia's national disaster management law. As one nominator said, Pakpahan is the "perfect mixture of activism, feminism, journalist, and intellectual with a strong passion for gender and disaster."
---
2011 Winner
Mirta Rodríguez Calderón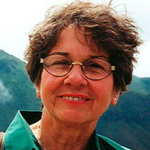 Mirta Rodríguez Calderón is a Cuban-Dominican journalist whose exceptional reporting has put a spotlight on the challenges of Haitian women before, during, and after the 2010 Haiti earthquake. Her writing has given a voice to the experiences and activism of these women, as well as raised awareness that a gender lens is critically needed to promote social justice in disaster response and recovery.
Calderón is currently a correspondent with the Dominican news agency Servicio Especial de Noticias de la Mujer de America Latina y el Caribe (SEMLAC), based in Santo Domingo. She is also a communications professor at the Pontifical Catholic University-Madre y Maestra in Santo Domingo and serves as chief editor for the Journal of Communication, as well as A Primera Plana, an on-line magazine that promotes gender equity in the media. Calderón has also produced and directed a number of documentaries, including Return of Life, about rebirth after Cyclone Georges.
Calderón was a core member of the Dominican Journalists Network with a Gender Perspective and a founding member of the International Journalists Network with a Gender Vision. She has worked with well-known Santo Domingo groups the Colectivo Mujer y Salud (Women and Health Collective) and with CeMujer, and organizes workshops on women's leadership and empowerment.
---
2010 Winner
Brenda D. Phillips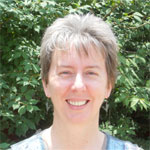 Brenda D. Phillips' work is distinguished by the innovative and holistic way she approaches the disadvantages faced by women in disaster. Phillips sees gender in disaster as enmeshed in a wider pattern of disadvantage and discrimination that compounds female vulnerability. Her take on improving resiliency sees women not as potential victims, but as essential and untapped resources. Her research, much of which is framed by concerns about social justice, has been instrumental in spotlighting issues of domestic violence following disaster.
As a professor in the Oklahoma State University Fire and Emergency Management Program, Phillips ensures that emergency responders are well-grounded in social vulnerability and instilled with a passion for building community disaster resilience. A senior researcher with the Center for the Study of Disasters and Extreme Events, she is among the first women worldwide to attain full professorship in an emergency management program. An accomplishment due—in part—to the support and dedication of her colleague, Mary Fran Myers.
Phillips, a founding member of the Gender and Disaster Network, was recommended for the Mary Fran Myers Award based on her prodigious writing, keen analyses, and unstinting commitment to increasing knowledge on gender and disaster. Her leadership—often behind the scenes—has enriched disaster scholarship, empowered students, and inspired a new community of practice.
---
2009 Winner
Chaman Pincha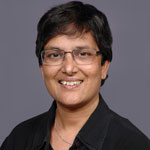 Chaman Pincha has played a vital role in integrating gender concerns with disaster management in humanitarian organizations in India by using her independent research to further action in the field. Her belief that research should support proactive policy change and assist communities at risk has led her to use her talents and resources to bring free education to the public.
Pincha, who has a Master of Philosophy in English literature from Madras University and studied political science and economics as an undergraduate, has been able to translate voices from the field into platforms useful to academics, policymakers, practitioners, and the community. She is an active, contributing member of the Gender and Disaster Network community of practice.
In 2005, Chaman served as an adviser on a gender-sensitive water and sanitation program in an area of Tamil Nadu severely affected by the Indian Ocean tsunami. She used her experience to develop research papers and policy recommendations to protect the sexual and reproductive health rights of the affected population, especially women and girls.
Following that, she began extensive research on gender mainstreaming for Oxfam America that focused on Tamil Nadu. She and her research team engaged 45 tsunami-affected communities, collecting a rich body of field information for analysis. The work resulted in a report on the gender dimensions of the tsunami, as well as opportunities and barriers for good gender practice in tsunami response and reconstruction. The report highlighted the existing literature's shocking gap in information about the social exclusion of transgendered persons in disasters.
These findings were published as Indian Ocean Tsunami through the Gender Lens: Insights from Tamil Nadu, India and served asthe foundation for a guidebook called Gender Sensitive Disaster Management: A Toolkit for Practitioners. These resources filled a significant gap in practical material on gender and disasters in India, as well as internationally. The toolkit has been especially useful and is being translated for use in both Indonesia and Turkey.
Pincha went on to work with a number of international NGOs evaluating community-based disaster preparedness and school safety programs in India. Recently, she joined with like-minded colleagues to found a gender collective called Beyond Boundaries. The collective allows those committed to gender justice seeking to pool resources, share concerns, exchange ideas, and work collectively.
---
2008 Winner
Cecilia Castro García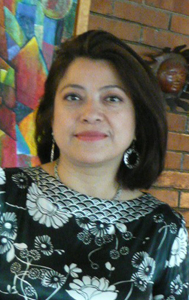 Cecilia Castro García is an independent researcher and consultant who has dedicated her work to enabling practices to mainstream approaches of gender equity and integral disaster risk management in community activities, government programs, urban and social development policies, and institutes advancing women's issues. She has worked on the theories of comprehensive disaster risk management and environmental management as part of a more just and sustainable approach to development. She holds a bachelor's in human settlement design (urban and regional planning), is a specialist in gender studies and has doctoral studies in social sciences.
Her doctoral research focuses on the social construction of disaster risk and housing policies with a concentration on social vulnerability and the limited living conditions of housing for the socially disadvantaged from 1985 to 2000.
In 2006, Castro García was responsible for a National Institute for Women in Mexico project that developed methodologies and teaching tools aimed at incorporating gender and integral disaster risk management approaches into government policies and programs and the community. Research from the project, which was completed in association with the United Nations Development Program (UNDP) and the Interior Department's Office for Civil Protection Coordination, was later published in the book Desastres naturales y vulnerabilidad de las mujeres en México (Natural Disasters and the Vulnerability of Women in Mexico), which she coordinated and co-authored.
In 2006-2007 she was a consultant for the El Salvador UNDP regional Latin American project "Gender Equity Mainstreaming in Disaster Risk Management in UNDP Institutional Work," which organized a workshop and regional meeting; a virtual forum with the UNDP's gender and risk management focal points; and a compilation of materials with bibliography, sources and web links on the subject.
Castro García has given conferences and training workshops for different federal and local institutions, especially municipal women's institutes, civil defense units, and research and teaching centers. In 2007, she was academic coordinator for a Center for Research and Advanced Studies in Social Anthropology (CIESAS) and the National Institute for Social Development (INDESOL) project strengthening government and local community coordination in disaster risk prevention and gender equity in two southeastern states. The project coincided with the rains and floods in Tabasco and Chiapas. That year she also coordinated the CIESAS/SEDESOL study "International Seminar on Prevention of Risks, Disasters and Vulnerability of Urban Settlements" in Mexico City.
---
2007 Winner
Prema Gopalan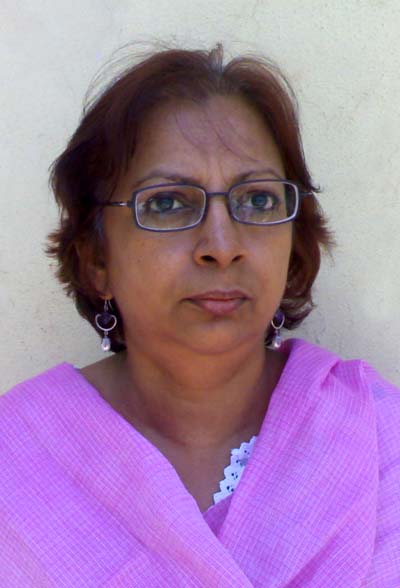 As the Executive Director of Swayam Shikshan Prayog (SSP) for over 15 years, Prema Gopalan has supported poor rural women in building bridges with local government to facilitate democratic processes that are inclusive of women. The impact of Prema's work is clearly demonstrated by the experience of SSP after the Marathwada earthquake of 1993. The Maharashtran government enlisted SSP to catalyze residents in 300 villages to learn, cooperate, and apply new technology and construction techniques, and their remaining government subsidies, to rapidly repair their damaged homes. When SSP's initial appraisal found that village officials and homeowners lacked basic information and opportunities to participate in reconstruction, Prema quickly determined that the women's savings and credit groups, although largely defunct, could be reactivated as community organizations that could inspire and engage large numbers of women to lead their community's repair and reconstruction. Since then, the efforts of SSP in Maharashtra to engage women's groups in reconstruction efforts have established a platform of peer learning exchanges enabling other earthquake-impacted communities of women around the world to learn from these strategies. In earthquake and tsunami areas, Prema has supported women who mobilized to organize their communities to restore housing, livelihoods, community infrastructure, and basic services. She encourages participation in reconstruction and the creation of new, empowered spaces for women to continue their development activities after reconstruction is completed.
In 1999, Swayam Shikshan Prayog, with Prema Gopalan's leadership, supported grassroots leaders from Maharashtra to share their experience with women in eight earthquake-devastated communities in the Marmara region of Turkey. In Gujarat, after the 2001 earthquake, Prema took a delegation of Maharashtran women leaders and SSP staff on a humanitarian/solidarity visit. Gujarat women were so moved by receiving a delegation of peer leaders who had survived similar situations that they urged the women's groups and SSP to return and come to assist them. This process was repeated when the tsunami struck Tamil Nadu at the end of 2004. In all of these cases, Prema took care to work only in communities that invited them in, seeing the value of a women-led relief and reconstruction process. Last year, SSP partnered with more than 42,000 women organized in autonomous community groups in 889 disaster-impacted villages in three states in India.
Under Prema's leadership, the SSP has partnered with GROOTS International, an international network of grassroots women, and served as its secretariat. In this role, she has facilitated the creation of training teams of expert grassroots community women leaders. These women-led teams are now available to support and build the capacity of women's groups in high risk and disaster-impacted, low-income communities across the globe. These efforts have been widely recognized as a model of good practice in the field. For these initiatives and for her sustained work with and on behalf of grassroots women, Prema is recognized as an expert in community driven, gender equitable disaster response and resilience initiatives that help transform the chaos of disasters into opportunities for women to lead and restore their communities.
---
2006 Winner
Maureen Fordham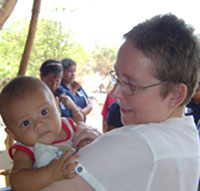 Maureen Fordham, who is a senior lecturer in disaster management at the University of Northumbria in the United Kingdom, has a background in sociology of science and technology with a focus on ecology and environmental management. Her work has a special focus on women in disasters and disaster management, emphasizing their capacities and not just their vulnerabilities. Recently she has been focusing her work on children, females in particular, as active agents in disaster.
It was shortly after she began researching disasters in 1988 that she noticed a gap in the literature dealing with gender issues, especially in the context of the developed world. Since the early 90s, Fordham has been an advocate for gender and disaster research and was one of the founding members of the Gender and Disaster Network in 1997. Committed to the free exchange of knowledge and information, she has been involved with the design and management of a number of disaster-related websites, including the Gender and Disaster Network and Radix (Radical Interpretations of Disaster), and has served as the editor of the International Journal of Mass Emergencies and Disasters. Additionally, she is often invited to act as an advisor or participant in activities conducted by various divisions of the United Nations and other national, regional, and local governmental and nongovernmental organizations.
---
2005 Winner
Elaine Enarson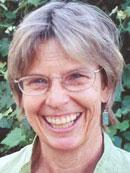 Elaine Enarson is a professor in applied disaster and emergency studies at Brandon University in Canada. For more than a decade, Enarson has dedicated her time and efforts to better understanding and reducing the disaster vulnerability of women and girls. Her scholarship and advocacy work have fundamentally changed the way scholars conduct gendered research and the way practitioners respond to extreme events. She has served as a mentor and role model to a new generation of students and emergency responders. Her contributions to gender and disaster research include:
Conducting research and developing courses and publications examining women's work in disasters and their housing and evacuation experiences, the uses of feminist theory for disaster sociology, disaster prevention and sustainable development, women's cultural responses to disaster, violence against women in disaster contexts, grassroots women's efforts to mitigate natural hazards, and international trends in the gender and disaster literature.
Consulting on these issues with the International Labour Organization, the United Nation's Division for the Advancement of Women, and the International Strategy for Disaster Reduction.
Serving as convener, grant writer, and planner for conferences on Gender Equality and Disaster Risk Reduction, Reaching Women and Children in Disasters, and Women in Disaster: Exploring the Issues.
Cofounding the Gender and Disaster Network in 1997.
Acting as project manager for the Gender and Disaster Sourcebook, an online compilation developed by an international writing team.
---
2004 Winner
Madhavi Ariyabandu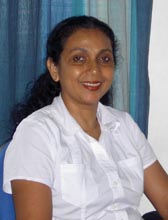 Madhavi Malalgoda Ariyabandu is a program manager in disaster mitigation at the Intermediate Technology Development Group in Sri Lanka. The disaster mitigation program works in five South Asian countries and collaborates with governments and international nongovernmental agencies. Madhavi's significant contributions include: model to a new generation of students and emergency responders. Her contributions to gender and disaster research include:
Addressing gender issues in disasters throughout the Asia region on a continual basis, with a focus on linking gender issues with sustainable development and taking a progressive and gender-sensitive approach to risk reduction.
With two M.S. degrees (agronomy and agricultural economics) and extensive research experience, Madhavi is easily able to move between the worlds of practice and theory, and has a demonstrated passion for social justice and change.
Providing active and thoughtful participation in numerous international forums on disasters, development, and gender and disasters, including facilitating sessions, presenting papers, participating in advisory sessions, and organizing follow-up activities.
Acting as a global role model for women in the disaster field through her actions, publications, and personal commitment.
Generously giving of her time and ideas to others.
Consistently taking a holistic approach toward reducing the vulnerability of women and children to disasters with the demonstrated and practical understanding of the differential impact of disasters on different social groups.
A strong and developing body of work and practice that embodies the firm conviction that incorporating disaster risk into development planning and addressing gender considerations in all situations are critical to reaching the intertwined goals of sustainable development and effective disaster risk reduction.
Coauthor of Gender Dimensions in Disaster Management: A Guide for South Asia (2004), which places the issue of gender in the context of development and explores how gender and development concerns are reflected in the management paradigm of disaster response.
Author of Defeating Disasters: Ideas for Action (1999), a book based on a variety of experiences from South Asian countries that argues the need for an alternative approach to deal with disasters, in which mitigation and preparedness are key.
Active in the Duryog Nivaran network in South Asia that addresses issues of hazard vulnerability and mitigation with the understanding that hazards turn into disaster only when societies, communities, and structures become too weak and vulnerable to withstand risk, shock, and seasonality.
The driving force behind the video documentary, South Asian Women, Facing Disasters, Securing Life, which relates the stories of four South Asian women from Bangladesh, Nepal, Pakistan and Sri Lanka, as they face disasters such as cyclones, epidemics, and civil conflict. The video is aimed at policy makers and practitioners with the goal of creating awareness about disaster mitigation and the critical need for women to assume a more active role.
---
2003 Winner
Betty Morrow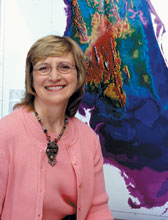 Betty Hearn Morrow works at Florida International University. While it is impossible to describe the full depth and breadth of her contributions, a few of the reasons for her nomination and selection include:
Intellectual contributions to research and writing that have irrevocably changed how we think about disasters and risk in the United States.
Work as coeditor of The Gendered Terrain of Disasters and as Coeditor of the Special Issue on Women and Disaster in the International Journal of Mass Emergencies and Disasters.
Commitment to using academic tools to change the world.
Development of the Gender and Disaster Network listserv.
Development and continued support of Gender and Disaster Network meetings.
Procurement of funding for the Reaching Women and Children in Disasters conference in Miami, Florida in 2000.
Documentation and analysis of the unique disaster experiences of women and their families in the Caribbean.
Singularly important research on Hurricane Andrew and Hurricane Hugo that revealed vulnerabilities and capacities of women and their families.
Never-ending and staunch support of those most vulnerable, in particular, single parents.
Development of curricular materials on households, families, gender, and disasters.
Sensitivity to the lived realities of men and women in disaster situations.
Ability to hold herself and others to higher standards.
Extensive background in speaking to large and important audiences with a particular focus on vulnerabilities and risk.
Involvement in mentoring new researchers in the field of disasters, particularly female colleagues and graduate students, and to continued guidance of new, female professors.
Service as former director of the International Hurricane Center's Laboratory for Social Behavior and as professor in the Department of Sociology and Anthropology at Florida International University.
---
2002 Winner
Mary Fran Myers
Mary Fran Myers, Codirector of the Natural Hazards Center received the first award. The Mary Fran Myers Award was so named to recognize her sustained efforts to launch a worldwide network among disaster professionals for advancing women's careers and for promoting research on gender issues in disaster research in emergency management and higher education.