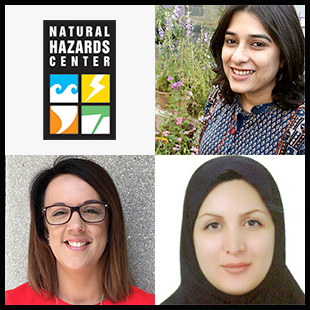 Meet the 2017 Mary Fran Myers Scholarship Winners!
The scholarship committee has announced Vanika Arora, Lisa Jackson, and Sanaz Sohrabizadeh are the most recent recipients of the Mary Fran Myers Scholarship.

2017 Mary Fran Myers Gender and Disaster Award Winner Announced
Debra Parkinson and Claire Zara, along with their colleagues, have been named the winners of the 2017 Mary Fran Myers award. Learn More Here!
We're intersted in your ideas
We are always looking for new and inspiring ideas for us to better serve our community.
Contact us with your comments and suggestions.