Students, We Want Your Papers!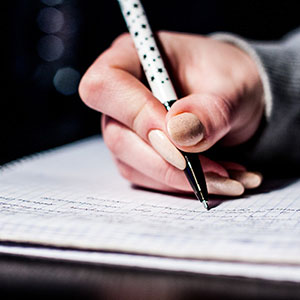 The Natural Hazards Center is now accepting submissions for our Annual Hazards and Disasters Student Paper Competition! Winning graduate and undergraduate papers could win $100, recognition in Natural Hazards Center publication, and free registration to the Natural Hazards Workshop. You've already done the hard part, so c'mon...
Bill Anderson Fund Disaster Dash
The Disaster Dash 5K is an easy run (or walk, if you prefer) in the beautiful Colorado outdoors near the Omni Hotel. Proceeds from the run support Bill Anderson Fund mission to expand the number of professionals from historically underrepresented groups in the fields of disaster and hazard research and practice.
If you can't attend the Workshop this year (or just don't want to run!), the Fund now offers the opportunity to participate virtually—including the option to support individuals and teams who are in the race.
This event is an important way that we promote and support hazard and disaster mitigation for communities of color and other vulnerable populations. Learn more and sign up to register, sponsor, donate, or volunteer on the Disaster Dash Web site.
We're intersted in your ideas
We are always looking for new and inspiring ideas for us to better serve our community.
Contact us with your comments and suggestions.