COVID-19 and Climate Change: Understanding Place, History, and Indigenous Sovereignty in Emergency Response
The Rising Voices Center for Indigenous and Earth Sciences, in partnership with The Natural Hazards Center, hosted a webinar to share teaching modules focused on Tribal and Indigenous communities' experiences of COVID-19 and climate change, including ethical considerations, case studies, and narratives integrated into the curricula.
---
This project includes teaching modules focused on tribal and indigenous community experiences of COVID-19 and climate change, including ethical considerations, case studies, and narratives integrated into the curricula. The modules are geared towards delivery as part of undergraduate courses, including at tribal colleges and universities. The teaching modules are publicly available through the Natural Hazards Center website and disseminated more broadly to promote equitable emergency management education.
There are nine modules included in the curricula. Modules 1-3 set the foundation for understanding the intersectionality of colonial systems; climate change, COVID-19, and community; and working with indigenous sovereignty. Modules 4-9 are place-based curricula. Modules 4-6 focus on Nimiipuu place-based identities, preparation and adaptation, and resilience. Modules 7-9 focus on Hawaiian place-based identities, emergency management, and sustainability.
The main learning outcomes of the curricula include to:
Examine the role that individual and community-level issues and historical context have on properly addressing major events, such as COVID-19 and climate change.
Gain appreciation for trust as integral to relationship building.
Gain contextual understanding of indigenous relationships to place and heterogeneity of place.
Honor diverseindigenous worldviews, values, relationships, balance, and responsibility to place in emergency management.
Gain appreciation for the longstanding practices of, and the role of emergency management in supporting, community resilience through cultural contexts.
Build foundational knowledge of Indigenous-led solutions to the climate crisis, COVID-19, and colonization.
This is a starting, introductory unit. It is not comprehensive for all understanding of emergency management, tribal nations, Indigenous peoples, COVID-19, and climate change. Each individual nation has their own experiences. What is provided in these modules is a survey of some elements that are applicable to some people. We encourage the continued building upon this curriculum to include more people, places, cultures, and contexts.
---
Suggested Citation: Sapóoq'is Wíit'as Ciarra S. Greene, Lesley Iaukea, Jasmine Neosh, Hōkūlani Rivera, with Paulette Blanchard, Patrick Freeland, Julie Maldonado, Michelle Montgomery. (2022). COVID-19 and Climate Change: Understanding Place, History, and Indigenous Sovereignty in Emergency Response. Available at: https://hazards.colorado.edu/about/partnerships/indigenous-sovereignty-in-emergency-response
---
Curriculum Developers
Sapóoq'is Wíit'as Ciarra S. Greene, Northwest Indian College - Nez Perce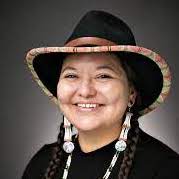 Ciarra Greene is a citizen of the Nez Perce Tribe. Nimiipuu (Nez Perce) culture and traditions emphasize environmental stewardship and drives her academic, professional, and personal endeavors. She received her bachelors degree in chemistry in 2012 from Northern Arizona University, where she researched environmental transport and stabilization of uranium on the Navajo Reservation. She completed internships with the Nez Perce Tribe, Department of Energy (Hanford), Environmental Protection Agency, and Institute of Tribal Environmental Professionals. She has been employed at the Arizona Science Center as STEM instructor, the Nez Perce Tribe Water Resources Division as a Wetland Program Field Assistant and Water Resources Specialist, and Wisdom of the Elders as an Educator and Workforce Development Coordinator. Greene earned her masters degree in science teaching at Portland State University in 2019. She currently serves on the Nez Perce Tribe General Council Resolutions Committee, was elected to the American Geophysical Union Council as the Early Career Scientist Representative in 2021, is founder of Sapóoq'is Wíit'as Consulting to promote the protection and healing of homelands and community through culture, science, and education, and is the Cultural Curriculum and Workforce Development Coordinator for Nez Perce Tourism, LLC.
---
Lesley Iaukea, University of Hawaiʻi at Mānoa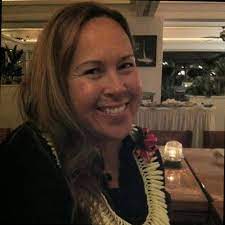 Lesley Iaukea is a Kanaka Maoli Wahine that comes from the Island of Maui, Hawai'i. She holds two masters degrees in Pacific Islands studies and American studies and recently completed her PhD at the University of Hawai'i Mānoa. Her focus is on native science through ancestral knowledge, relocation secondary to climate change, and marginalized communities. She is a member of Rising Voices Center for Indigenous and Earth Sciences at the National Center for Atmospheric Research and works with other scientists and native community members for a collaborative approach in bringing together different perspectives and philosophies for solutions in climate change and dynamics to sustainability.
---
Jasmine Neosh, College of Menominee Nation's Sustainable Development Institute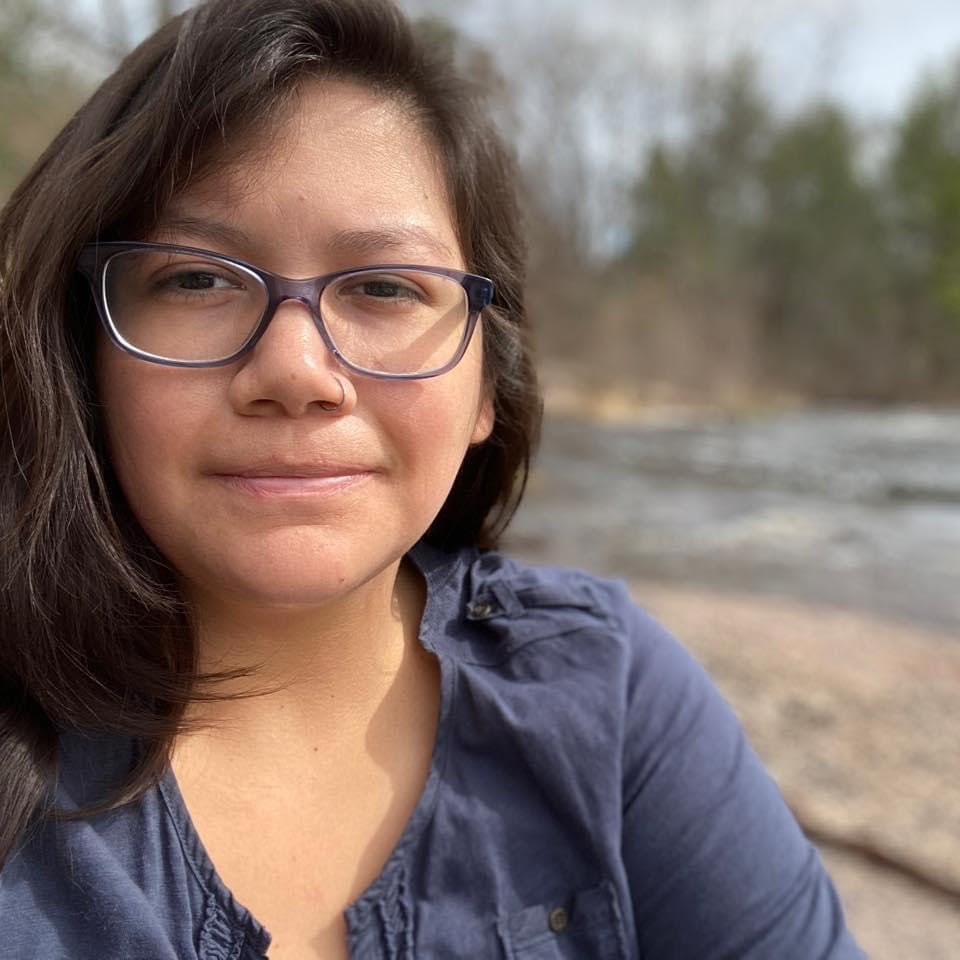 Jasmine Neosh is an enrolled member of the Menominee Nation. She is a student in the public administration program at the College of Menominee Nation, where she graduated with high honors in 2019 with an associate degree in natural resources. Jasmine has been a Northeast Climate Science Center Undergraduate Fellow, as well as the first-ever recipient of the Dr. Holly Youngbear-Tibbets Sustainability Fellowship. Neosh is providing programmatic support to the ongoing climate change research at the College of Menominee Nation's Sustainable Development Institute, including intersections with food sovereignty, environmental justice, communications and imagery, and outreach.
---
Hōkūlani Rivera, Climate Adaptation & Mitigation Program Fostering Indigenous Relationships & Education (CAMPFIRE) Council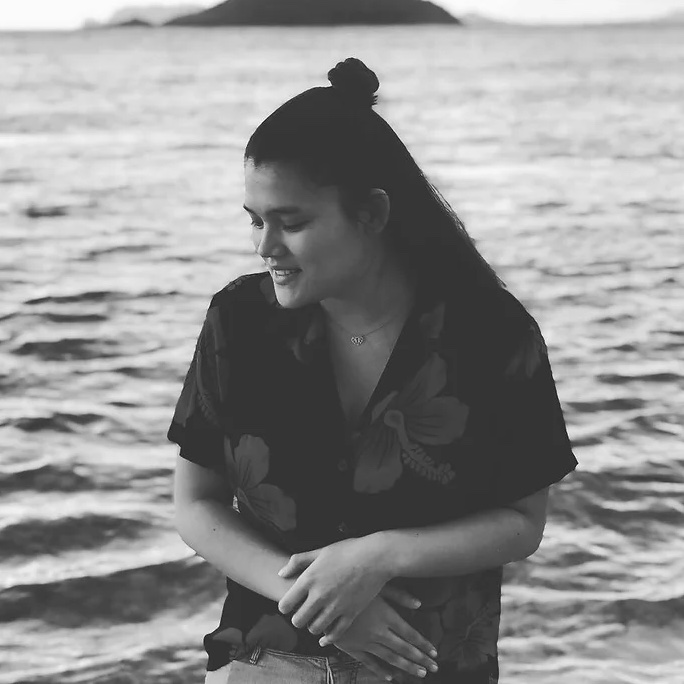 Hokulani Rivera is Kanaka Maoli from Pauoa Valley, Hawai'i, and is currently living on the traditional lands of the Lummi Nation and Nooksack Tribe. As a recent graduate from Western Washington University with a bachelors degree in both cultural anthropology and creative writing, she has a passion for Indigenous storytelling and making a difference through her words. Rivera has a strong dedication to serving Indigenous communities, and hopes to make a career of supporting cultural revitalization efforts. As a Kanaka woman, she wants to inspire her community to reach for their highest education goals, "because no matter where we land, we are always setting our sights on a brighter future." With a great love of learning Indigenous knowledge, she hopes to continue her higher education journey focused on Indigenous studies, and climate justice & education. She decided to be a part of this project, because she wanted to engage with the intersectionality of systemic harm from an Indigenous perspective. All too often, emergency situations, natural disasters, and other hazards that affect Indigenous communities are reduced to isolated incidents. In reality, she believes it is important that we all move forward with the recognition that any and all events stem from ancestral factors, and are the ancestors of future events.
---
Supporting Team
Paulette Blanchard, University of Kansas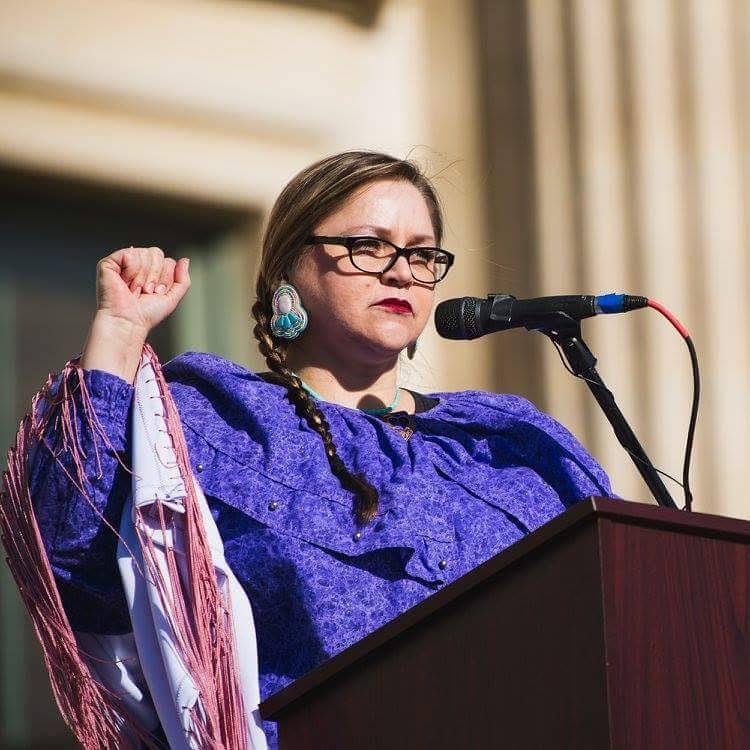 Paulette Blanchard is currently a PhD candidate in the department of geography at the University of Kansas, and 2018-2020 Diversity and Inclusion Fellow with University Corporation for Atmospheric Research. Her current work addresses Indigenous science and science education, Indigenous led environmental movements and activism. Blanchard incorporates Indigenous feminist methodologies, ethics, protocols, and philosophies into her geographic framework. Her work includes social, climate, and reproductive justice for Indigenous Peoples and other intersectional and marginalized populations. Blanchard has interests in how and why science education influences Native students to stay or leave academic and science spaces, as well as how mentoring contributes to their success. Blanchard holds a masters in geography from the University of Oklahoma and a bachelors in Indigenous & American Indian studies from Haskell Indian Nations University. Her work addresses the challenges and opportunities that Indigenous Peoples face in relation to climate change and climate justice.
---
Patrick Freeland, Livelihoods Knowledge Exchange Network (LiKEN)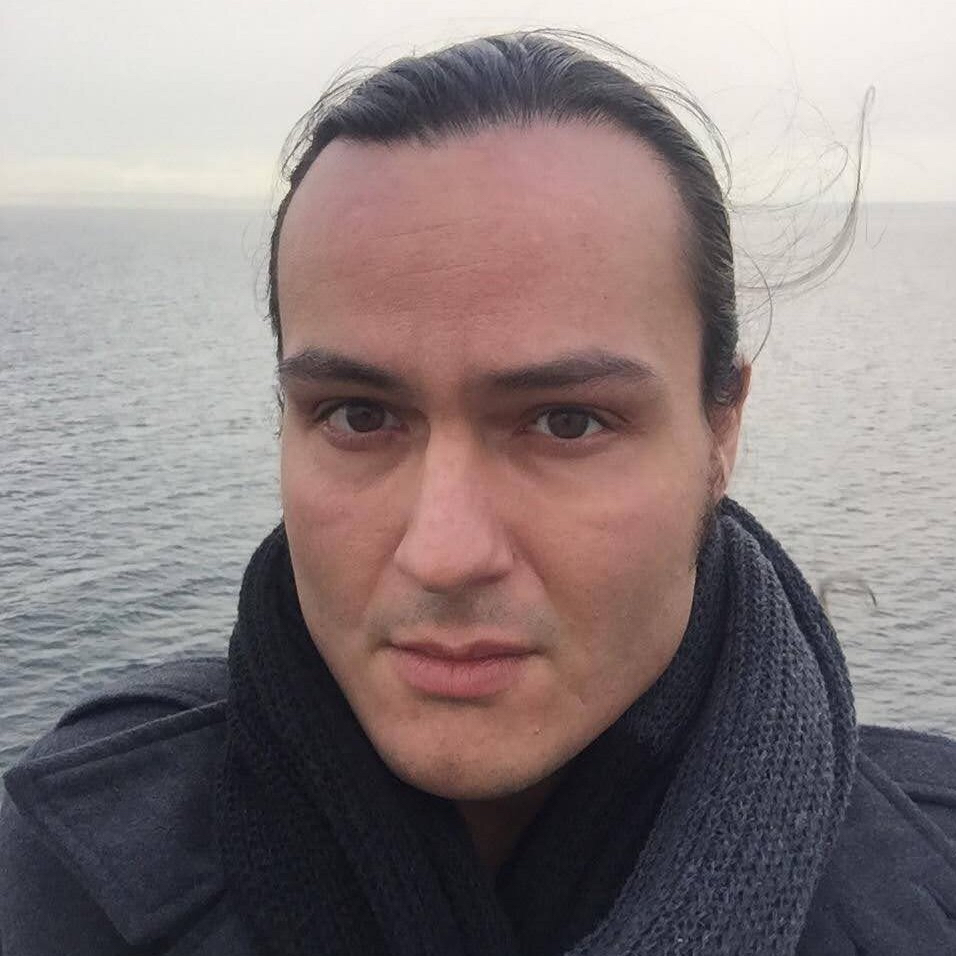 Honor, Pride, and Respect. These values serve as the foundation to a worldview of knowledge in plural – transdisciplinary understanding and holistic experience – in order to promote proactive change through community-based collaboration. Patrick Austin Freeland, Hvtvltvlke Mvskoke (Wind Clan, Muscogee Creek Nation of Oklahoma) is a graduate of Haskell Indian Nations University and Purdue University, learning of the interrelations of American Indian, Alaska Native, and Indigenous Peoples' adaptation to climate change and preservation of tribal and cultural sovereignty. Through commitment-to-action, Freeland centers his work ethic and civic engagement through intergenerational knowledge-sharing and through the utilization of interdisciplinary sciences, arts, and engineering, as a means to improve human and environmental health, social advancement, and intercultural understanding through reconciliation. Freeland's research and professional development have centered on climate change adaptation and mitigation, noncognitive development in education, and advancement of plural knowledge and conscientiousness. Freeland, a lifelong learner, continues to develop skills in organizational development, program management, social knowledge systems, and intergovernmental policy, as well as strategic planning, assessment, and evaluation. Ultimately in practice, Freeland incorporates an adaptive management style supported by collaboration with an interpersonal focus on healing and peace-making.
---
Julie Maldonado, Livelihoods Knowledge Exchange Network (LiKEN)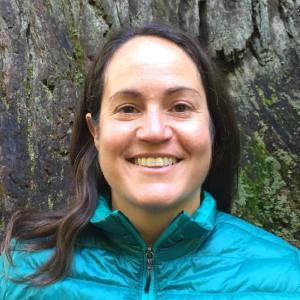 Julie Maldonado is the associate director for the Livelihoods Knowledge Exchange Network (LiKEN), a non-profit link-tank for policy-relevant research toward post-carbon livelihoods and communities. In this capacity, she serves as co-director of the Rising Voices Center for Indigenous and earth sciences, which facilitates intercultural, relational-based approaches for understanding and adapting to extreme weather and climate events, variability, and change. Maldonado is also a lecturer in the University of California-Santa Barbara's Environmental Studies Program. As a public anthropologist, Maldonado has consulted for the United Nations Development Programme and World Bank on resettlement, post-disaster needs assessments, and climate change. She worked for the U.S. Global Change Research Program and is an author on the 3rd and 4th US National Climate Assessments. Her recent book, Seeking Justice in an Energy Sacrifice Zone: Standing on Vanishing Land in Coastal Louisiana, emerged from years of collaborative work with Tribal communities in coastal Louisiana experiencing and responding to repeat disasters and climate chaos. The book was released shortly before the release of her co-edited volume, Challenging the Prevailing Paradigm of Displacement and Resettlement: Risks, Impoverishment, Legacies, Solutions.
---
Michelle Montgomery, University of Washington Tacoma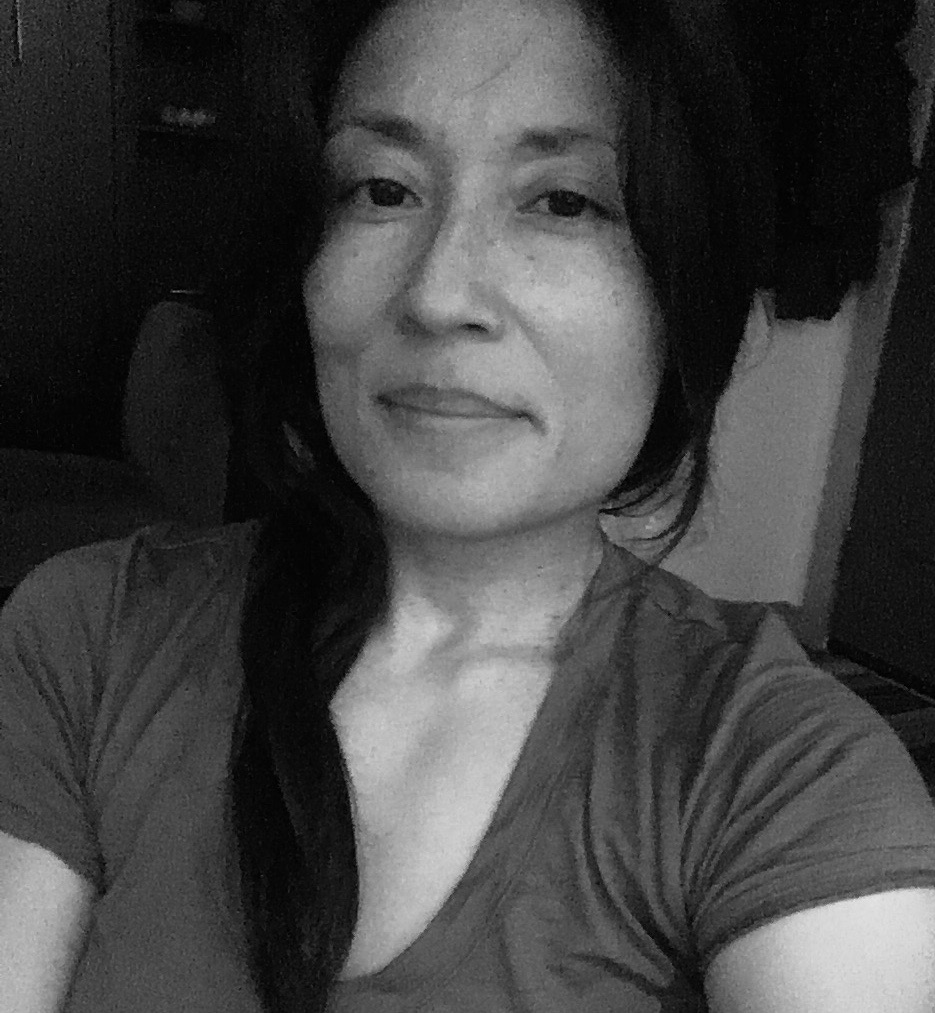 Michelle Montgomery (enrolled Haliwa Saponi/descendant Eastern Band Cherokee) is an associate professor at the University of Washington Tacoma, School of Interdisciplinary Arts and Sciences in American Indian Studies and Ethnic, Gender and Labor Studies. She is also the assistant director for the office of undergraduate education, the Indigenous curriculum and community advisor for the school of education. Montgomery's research focuses on Indigenizing and decolonizing the climate justice narrative, environmental ethics connected to Indigenous Peoples' place-based identities and eco-critical race theory to eliminate racial and environmental oppression.