South Carolina authorities make sandbags in preparation for widespread flooding expected by Hurricane Florence. ©Jorge Intriago, South Carolina National Guard, 2018.
Hurricane Florence hit the Carolinas on September 14 and stalled for four days, drenching the coast and inland areas with 18 trillion gallons of rain. The impacts of the hurricane claimed at least 42 lives, displaced about 27,000 people, and caused an estimated $2.5 to $5 million in damage.
In response, the Natural Hazards Center issued a special call for proposals for its National Science Foundation-funded Quick Response Grant Program, which provides small grants to help eligible researchers travel to disaster-stricken areas to collect perishable data. The following five proposals were funded: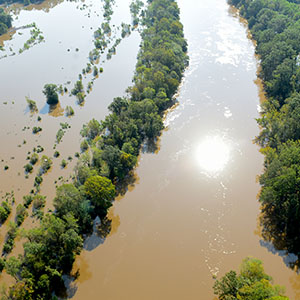 Florence stalled over South Carolina for days, causing widespread flooding. ©Megan Floyd, South Carolina National Guard, 2018.

Thomas Acrury, John Sanders, and Dana Mora, Wake Forest University; Andres Lescano, Cusi Ferradas, and Carlos Culquichicon Universidad Peruana Cayetano Heredia; and Elaine Flores, London School of Hygiene & Tropical Medicine
Post-Traumatic Stress Disorder, Infectious Diseases and Social Capital Level on Farmworkers Affected by Hurricane Florence: A Cross-Sectional Study in Robeson County, North Carolina
This research will study post-traumatic stress disorder (PTSD), social capital, and respiratory and diarrheal diseases among Latino farmworkers and their families living in Robeson County, North Carolina after Hurricane Florence. This immigrant population is a vulnerable, hidden, marginalized group. Historically, they have experienced social inequities and Hurricane Florence has deepened such gaps.
Michaela Howells, University of North Carolina Wilmington, and Kelsey Needham Dancause, University of Quebec Montreal
Effects of Acute and Chronic Stress Following a Hurricane on Pregnancy Outcomes
This research will use questionnaires and biomarkers to assess stress caused by Hurricane Florence to socially disadvantaged and ethnic minority women who were pregnant at the time of the storm. The authors will analyze infant birth outcomes, such as birthweight and gestational age. This will provide a baseline for continued follow-up throughout infancy and could help guide recovery efforts to improve maternal and child health in marginalized communities.
Meriel McCollum and Cheryl Jones, University of North Carolina at Chapel Hill
Hurricane Florence in South Carolina: Hospital Staff Experiences of the Evacuation Work
This study will examine the work environment of a full hospital evacuation during Hurricane Florence. Using qualitative description, the study will look at the experiences of employees from various levels of the hospital hierarchy and use within- and across-case analysis to understand how hospital disaster response experiences vary by job role and job level within the organization.
Kijin Seong and Clare Losey, Texas A&M University
Reconstruction or Relocation? Mobility Decisions of Homeowners Exposed to Recurrent Disasters
This work will examine homeowners in Lumberton, North Carolina, who received disaster assistance for elevation, reconstruction, or property acquisition following Hurricane Matthew in 2016 and it affected long-term mobility decisions during Hurricane Florence in 2018. Research outcomes will inform disaster recovery policy of factors that shape the mobility and rebuilding decisions of homeowners.
Olivia Villa and Bethany Cutts, North Carolina State University
Environmental Recovery: Citizen Science in the Post-Disaster Context
This project is centered on understanding how flooding after Hurricane Florence might have reorganized environmental justice concerns. The project will evaluate recovery from hurricanes in historically marginalized communities in rural North Carolina using citizen scientists to collect soil samples that indicate changes in the microbial landscape. These samples will be complimented by questionnaires and in-depth interviews that will help to uncover how awareness of environmental injustice and cumulative risks influence hurricane recovery priorities.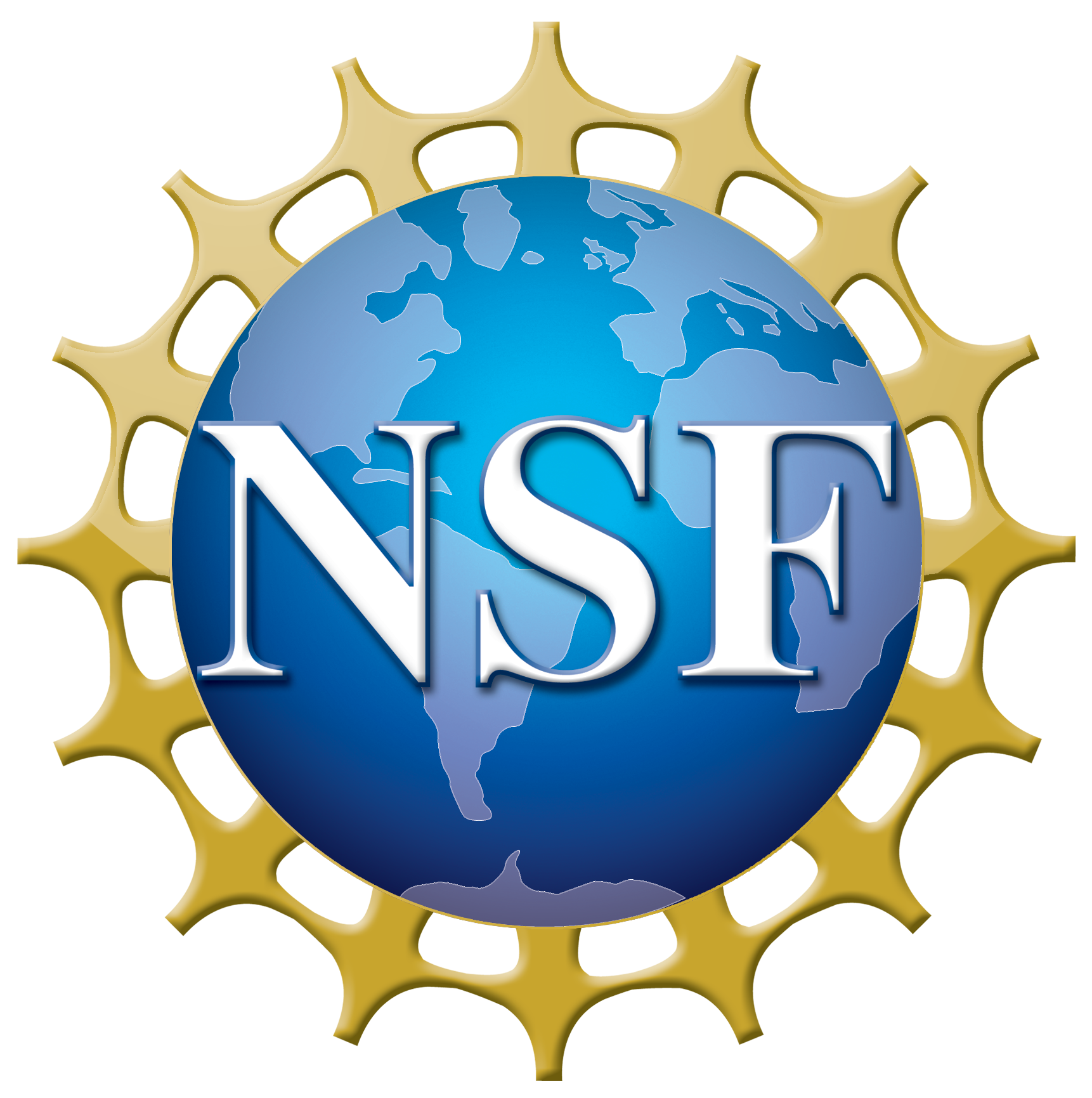 More information on the above grants is available on the Recently Funded Quick Response Grants page. To receive news about the program and calls for proposals, please subscribe to the Quick Response email list.
This research is supported by the National Science Foundation under grant no. 1635593. Any opinions, findings, and conclusions or recommendations expressed in this material are those of the authors and do not necessarily reflect the views of the National Science Foundation.