David Applegate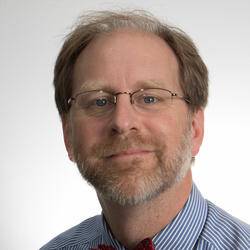 U.S. Geological Survey
Dave Applegate is the associate director for natural hazards. In that role, he leads the U.S. Geological Survey (USGS) hazards planning and response activities and oversees the Coastal & Marine Geology, Earthquake Hazards, Global Seismographic Network, Geomagnetism, Landslide Hazards, and Volcano Hazards Programs. He co-chairs the interagency Science for Disaster Reduction working group and co-leads the Department of the Interior's Strategic Sciences Group. Applegate came to the USGS in 2004 as the first Senior Science Advisor for Earthquake and Geologic Hazards.
In addition to his USGS duties, Applegate is an adjunct full professor in the University of Utah's Department of Geology and Geophysics. He is a fellow of the American Association for the Advancement of Science and the Geological Society of America and is a past president of the Geological Society of Washington.
Before joining the USGS, Applegate spent eight years with the American Geological Institute federation of geoscience societies, where he directed science policy and served as the editor of Geotimes. Applegate has also served with the U.S. Senate Committee on Energy and Natural Resources as the American Geophysical Union's Congressional Science Fellow and as a professional staff member.