DeeDee Bennett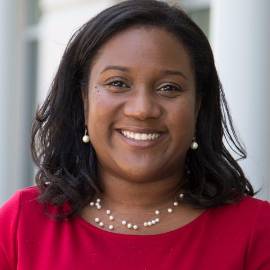 University of Nebraska Omaha
DeeDee Bennett is an assistant professor in the emergency services program within the school of public administration at the University of Nebraska Omaha. Her primary research areas include emergency management, socially vulnerable populations during disasters, emergency communications, disaster policy, and mobile wireless communications. Bennett was previously employed as a research scientist in the Center for Advanced Communications Policy (CACP) at the Georgia Institute of Technology.

At CACP, she was lead researcher on three projects related to developing accessible emergency lifelines for people with disabilities on wireless platforms; Federal Emergency Management Agency training and educational support for first responders working with people with disabilities during emergencies; and developing social media activities to help vulnerable populations during disasters.

Before her work at CACP, Bennett was a research engineer and laboratory manager for more than six years at a mobile wireless research and design center in Georgia. Bennett received her PhD from the Oklahoma State University political science department in fire and emergency management. In addition to bringing expertise in emergency management, Bennett has a unique academic background having received both her master's degree in public policy and bachelor's degree in electrical engineering from the Georgia Institute of Technology.