Direct Relief-Natural Hazards Center Reporting Fellowship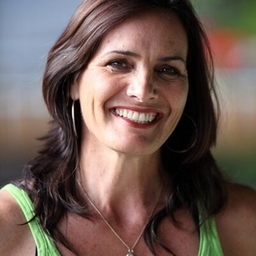 Stephanie O'Neill, Direct Relief-Natural Hazards Center Reporting Fellow
Disaster affects the lives of millions of Americans every year, and the current worldwide spread of coronavirus will continue that trend by bringing a multi-pronged disaster affecting health, livelihoods, economies, and social structures vital to our collective well-being. And, as is the case with every disaster, the most vulnerable among us will experience the greatest impacts.
The Direct Relief-Natural Hazards Center Reporting Fellowship is meant to support solutions-focused journalism to further the understanding of the complexities of hazards and disasters among the public. Throughout 2020, Stephanie O'Neill, a veteran health policy and disaster correspondent, will be reporting and producing public radio and print stories for a variety of national, statewide, and regional news organizations, including NPR's Morning Edition and All Things Considered, Kaiser Health News, and California Healthline.
"We are really excited about this partnership," Natural Hazards Center Director Lori Peek, said. "Stephanie is an immensely talented journalist who is always looking for academic sources to support her stories."
O'Neill developed the fellowship with funding from Direct Relief, a non-profit humanitarian aid organization that focuses on the lives and health of people affected by poverty and disasters.
See below for a list of stories O'Neill's work supported by the fellowship.
---
News Articles
Coronavirus Has Upended Our World. It's OK To Grieve
National Public Radio, March 26, 2020
'10 to a Room, a Few Feet Apart': Advocates Say LA County's Incarcerated Youth Are at High Risk
LAist, April 3, 2020
Advocates Push CA's Top Court to Release More Detained Juveniles
LAist , April 15, 2020
House-Bound RV Owners Loan Their Idle Vehicles to Frontline Workers in Need
LAist, May 27, 2020
Swab, Spit or Stay Home? A Wide Variety of Plans to Keep Coronavirus Off Campus
National Public Radio, August 20, 2020
Radio, Podcasts, and Broadcast News
Governor Newsom: Californians Should Stay Home
KQED, March 20, 2020
Santa Barbara Bucket Brigade has Practice in Reaching Out to Support Their Neighbors
WBUR, April 1, 2020
At Risk For Coronavirus? He'll Shop For You For Free
Southern California Public Radio, April 10, 2020
Velvet Bandit Brightens Streets With Vibrant Illustrations of our Current Moment
KQED, September 2, 2020