Stephanie O'Neill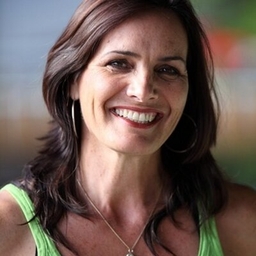 Independent Journalist
Stephanie O'Neill is an award-winning public radio journalist and an Emmy award-winning public television reporter.
She holds a law degree from Loyola Law School, Los Angeles and a B.A. In Political Science/Public Policy from the University of California, Davis. She is a graduate of the Regional Health Journalism Program conducted by the Association of Health Care Journalists. She is also a long-standing NPR/KHN health policy reporting fellow.
Currently, Stephanie is an independent print and public radio reporter covering disaster policy/public health and public safety and the West Coast Radio Editor for California Healthline/KHN. Her work is broadcast regularly on NPR's national flagship shows, including Morning Edition and All Things Considered; on KQED's statewide show, The California Report; in NPR's Shots blog. Her stories also appear in newspapers nationwide, through her work with California Healthline and Kaiser Health News. KHN is a national, not-for-profit health care news service that partners with news outlets, including The New York Times, the Washington Post, the Philadelphia Inquirer, The Los Angeles Times, CNN, NBC and PBS.
Former staff positions include: lead Health Care Correspondent for Southern California Public Radio, where she covered the roll out and implementation of the Affordable Care Act; Los Angeles Bureau Chief for The California Report produced by KQED in San Francisco; and staff reporter for the Los Angeles Times.
Her prior television work includes on-air reporting for California Connected, a statewide PBS show; on-air reporting/producing for KCET's Life & Times and for KVIE-TV's, California Heartland and America's Heartland.
Stephanie has also been published in national magazines, including Columbia Journalism Review, New York Lawyer Magazine and Consumer Reports publications.
Her work has earned three Emmy nominations and multiple awards from the AP Television and Radio Association, the LA Press Club and the San Francisco Peninsula Press Club.