Each year, the Mary Fran Myers Scholarship— named in honor of the late Natural Hazards Center co-director—recognizes outstanding individuals who share Myers passion for disaster loss reduction nationally and internationally.
The scholarship provides financial support to recipients who otherwise would be unable to attend and participate in the Annual Hazards Research and Applications Workshop to further their research or community work and careers.
The Mary Fran Myers Scholarship selection committee chose three recipients to receive the 2017 Scholarship: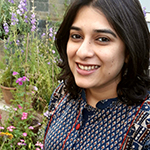 Vanicka Arora: Arora is a consultant at India's National Disaster Management Authority where she is working on developing National Disaster Management Guidelines for museums and cultural heritage sites and precincts. A conservation architect by training, Arora has been working as an independent practitioner in the field of disaster risk management for cultural heritage since 2012.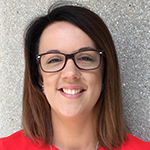 Lisa Jackson: Jackson is a senior officer of Standards and Review at Emergency Management Victoria in Australia. She earned a Master of Emergency Management degree from Charles Sturt University in 2015. Her thesis focused on lessons management to understand what successful lessons management implementation looks like in the emergency management field. Jackson is particularly interested in how to support behaviour change and improve performance in providing public value to the community based on lessons and knowledge exchange.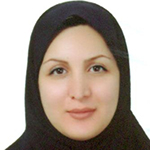 Sanaz Sohrabizadeh: Sohrabizadeh is an assistant professor of disaster and emergency health at the School of Health, Safety and Environment at Shahid Beheshti University of Medical Sciences in Tehran, Iran. She received her PhD in health in the emergency and disaster major at Iran University of Medical Sciences. She teaches post-graduate students on different aspects of health in disaster management and supervises PhD dissertations on health issues in humanitarian settings. Sohrabizadeh has worked on vulnerability and capacity factors in disasters with emphasis on gender.
Read the winners' full bios and learn more about past winners on the Mary Fran Myers Scholarship Winners page.