The Mary Fran Myers Scholarship Winners
2023 Winners
Marysel Pagán Santana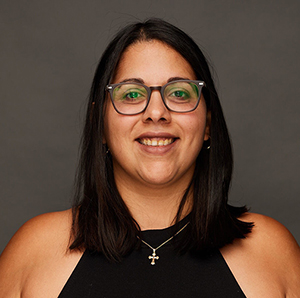 Marysel Pagán Santana
Marysel Pagán Santana is the director of environmental and occupational health for the Migrant Clinicians Network (MCN). She is also the senior program manager of the Caribbean Office, where she leads and coordinates MCN climate projects. In this role, Pagán Santana provides technical assistance, training, and tool development that help community health centers and residents address disaster issues and target health outcomes.
Pagán Santana is the principal investigator on various small projects that explore disasters in Puerto Rican agricultural communities and foster the MCN network of organizations working on climate and health initiatives in Puerto Rico and U.S. Virgin Islands. She has extensive experience training high-risk and vulnerable worker populations and conducting community-based projects.
Pagán Santana has more than seven years of private-sector experience as an industrial hygienist. Previous work areas include developing and implementing occupational and environmental health training, emergency preparedness, and business continuity planning programs. Pagán-Santana has a master's degree and a doctorate from University of Puerto Rico Medical Sciences Campus in industrial hygiene and public health, respectively. Her PhD emphasized environmental health. She was the 2021 recipient of the American Public Health Association Lorin Kerr Award, which recognized her dedication to worker health and safety.
---
Amber Shumpert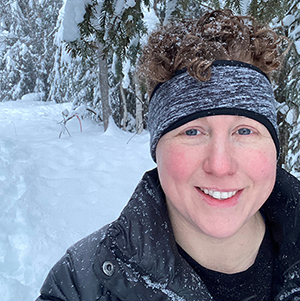 Amber Shumpert
Amber Shumpert is the currently working on a PhD in business administration with a specialization in homeland security policy and leadership. Her focus is on demonstrating a link between natural disasters, climate change, and homeland security, with the goal of elevating the political importance of these topics. Shumpert is the community liaison for an Environmental Protection Agency-funded research project with the University of Alaska that will monitor wildfire smoke and its impact on Alaska's socially vulnerable populations. Data from the project will bolster her efforts to change how wildfires are managed in Alaska and seek federal grants to provide air purifiers to members of Indigenous populations, older adults, and low-income families.
Shumpert currently holds a bachelor's in emergency and disaster management and a Master of Business Administration with a concentration in homeland security resource allocation. Her dedication to emergency management is drawn from her time serving in the U.S. Army as an explosive ordnance disposal technician (bomb squad) and campy 90s disaster movies. She is currently the regional safety officer for the Alaska Department of Transportation and Public Facilities (DOT&PF) where she focuses on occupational safety and hazards, as well as serving as the DOT&PF liaison to the local department of emergency management.
---
2021 Winner
Denboy Kudejira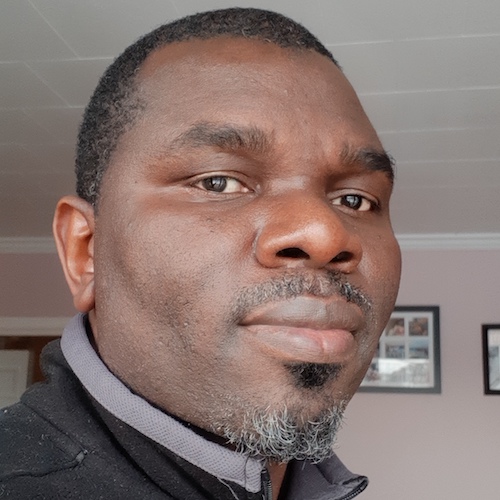 Denboy Kudejira
Denboy Kudejira was born and raised in Zimbabwe and joined the department of anthropology at Memorial University in Canada as a PhD candidate in 2018. His research centers on the anthropology of natural disasters with a particular focus on natural hazards and humanitarianism. Through his PhD research, Kudejira is retracing Cyclone Idai, which left a trail of destruction in the eastern districts of Zimbabwe in March 2019. He seeks to generate knowledge on the extent to which survivors of the cyclone have benefited from the interventions of providers of humanitarian assistance. Aside from shedding light on how the humanitarian support now being provided to cyclone survivors can be enhanced, his work also endeavors to develop strategies and best practices that can be adopted to improve the coordination of humanitarian assistance in similar situations.
Kudejira draws motivation and inspiration from years of experience working with various international and local humanitarian agencies in southern Africa. Before joining Memorial University, he spent more than fifteen years leading disaster response, food security, public health, and policy advocacy initiatives in the region.
Kudejira also holds a Master of Arts degree in Sustainable International Development from Brandeis University, a Master of Philosophy degree in Land and Agrarian Studies from the University of Western Cape in South Africa and a Bachelor of Science degree in Environmental Sciences from Bindura University of Science Education in Zimbabwe.
---
2020 Winners
Kristen Cowan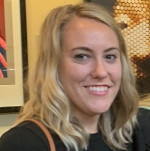 Kristen Cowan: Cowan is an epidemiology research fellow at the Centers for Disease Control and Prevention (CDC) in the National Center for Environmental Health's Asthma and Community Health Branch where she works on a Hurricane Crisis Cooperative Agreement with state and territory health departments affected by 2018 Hurricanes Maria, Irma, and Harvey. This work measures the impact of the hurricanes and flooding on children with asthma. She also contributes to a variety of research projects seeking to understand how hurricanes and floods impact human health.
During her fellowship at CDC, Cowan has been detailed to emergency operations epidemiology tasks forces for Hurricane Florence, lung injuries associated with e-cigarettes and vaping, Ebola virus response, and the at-risk task force for the COVID-19 response. She participates in various volunteer activities such as serving as the epidemiology section councilor for American Public Health Association and as a peer reviewer for the Journal of Disaster Medicine and Public Health Preparedness.
Cowan completed her Master of Public Health in global epidemiology with a certificate in complex humanitarian emergencies at Emory University in 2018. She is dedicated to investigating how disasters and displacement impact vulnerable populations and will be pursuing a PhD in epidemiology at University of North Carolina in Fall 2020. She looks forward to learning new methods for disaster epidemiology.
---
Pegah Farshadmanesh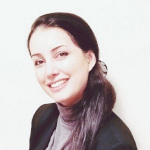 Pegah Farshadmanesh: Farshadmanesh is a research associate in the Socio-Technical Risk Analysis Research Laboratory at the University of Illinois at Urbana-Champaign. Farshadmanesh has conducted interdisciplinary research that crosses boundaries between various engineering disciplines (e.g., civil, nuclear and systems engineering), computational sciences, and social sciences.
Farshadmanesh developed an innovative risk model to improve fire risk estimation for areas with insufficient post-earthquake fire data as part of her PhD research. Her professional aspirations are to improve the safety of infrastructure to withstand natural hazards and develop technologies that mitigate their impacts on the public and the environment. Her current research evaluates the impacts of hazards such as earthquakes and tornados on nuclear power plants, as well as the influence of human and organizational factors on the risk and reliability of complex systems.
Farshadmanesh is the recipient of the 2019 Zonta International Women in Technology District Award and was selected as a participant for the 2019 Rising Stars Women in Engineering Workshop in South Korea. She received her PhD the Illinois Institute of Technology in May 2017. In addition, she has nine years of structural engineering experience and has worked on diverse projects that include the design of hydraulic structures such as water treatment facilities.
---
Chelsea LeNoble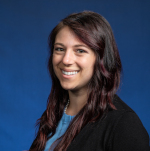 Chelsea LeNoble: LeNoble is an assistant professor of industrial/organizational psychology at Embry-Riddle Aeronautical University Worldwide. Her research focuses on multilevel factors related to employee engagement, resilience, and recovery from work stress. LeNoble works with communications and emergency management scholars as part of a new human resilience and emergency services faculty cluster to support high-stress occupations, such as healthcare workers and first responders.
LeNoble brings an organizational science perspective to disaster management and is focused on the concept of convergence—the understanding that the greatest challenges of society cannot be solved by one discipline alone. She works to give a voice to the workers, teams, and multiteam systems in extreme contexts by better understanding their stressors and the reciprocal effects of their work on their well-being and that of the communities they serve.
LeNoble earned her doctorate in industrial/organizational psychology from Florida Institute of Technology. After graduating, she completed a postdoctoral fellowship focused on occupational health psychology at Clemson University. As an embedded scholar within Prisma Health, she led resilience, leadership, and and team development projects.
2019 Winners
Homolata Borah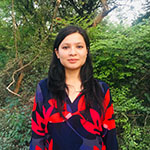 Homolata Borah: Borah is a PhD candidate at the Centre for the Study of Regional Development at Jawaharlal Nehru University in New Delhi, India and has served as an assistant professor at Kamala Nehru College in University of Delhi for the past two years.
Borah's research is focused on Majuli, the world's largest inhabited river island on the Brahmaputra river in northeast India. She is currently working to identify strategies for improving the resilience of livelihood systems, explore the role of tangible and intangible cultural heritage in community resilience, and find ways to develop synergies between community organizations and local government. She is passionate about ensuring that disaster management frameworks duly recognize and integrate indigenous knowledge.
Borah is an ardent advocate for social science approaches. By teaching—in the classroom, in the field, and through collaborative learning platforms—she is working towards preparing a cadre of professionals adept in social science approaches to disaster research and applications.
---
Shaila Shahid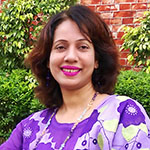 Shaila Shahid: Shahid is the senior advisor for climate change, disaster risk reduction, and gender with the International Centre for Climate Change and Development. She has 15 years of experience working in the areas of action research, capacity building, strategic communications, and policy advocacy.
Shahid is an environmental lawyer and a World Wildlife Fund fellow with experience in disaster risk reduction, integrated water resources management, climate change adaptation, and building community resilience. She is involved in a number of global and national policy development processes, such as the Disaster Management Act, Water Act, Gender and Equity Strategy, and the Risk Reduction Action Plan for Climate Change.
Shahid is an advisory board member of the Stakeholder Engagement Mechanism of UN Office for Disaster Risk Reduction (UNDRR), formerly known as UNISDR; the advisor of the Krisoker Sor (Farmers' Voice), local farmer's research institute; and an active member of Women's Major Group, Women and Gender Constituency of UN Framework Convention on Climate Change, and of the Global Network of Civil Society Organizations for Disaster Reduction.
In 2018 Shahid served as the lead discussant in the high level political forum on the review of the UN's Sustainable Development Goal 11 on building resilient cities and communities. She was the UNDRR-nominated Global Champion Community on Disaster Resilience in 2015 from Bangladesh and was recently awarded for the Charles Wallace fellowship by the British Council.
---
Lalrinpuii Tlau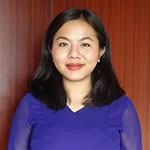 Lalrinpuii Tlau: Tlau is a mitigation officer at GeoHazards International, where she supports a comprehensive approach to reduce extreme earthquake and landslide risk in the fast-growing city of Aizawl, Mizoram in northeast India. In 2014—in partnership with the GeoHazards International team and local professionals—Tlau developed a scenario of a plausible earthquake with specific consequences, titled, "Effects of a Magnitude 7 Earthquake on Aizawl, Mizoram and Recommendations to Reduce Losses." She works closely with the Government of Mizoram and the Aizawl Municipal Corporation as they implement site development regulations and plans to reduce landslide and seismic danger.
In westernmost Nepal, Tlau assists with efforts to mitigate earthquake and landslide risk in the once remote, but now urbanizing, middle hills. Tlau also coordinates efforts to build technical capacities of local Mizoram geologists, engineers, and planners. Since 2013, she has conducted school safety trainings with schools in Aizawl and with the Tibetan Children's Village School in Dharamshala.
Her previous work engaged rural and urban vulnerable communities on a range of issues, including disaster management, solid waste management, advocacy, consumer rights, female sex workers, community organizing, health care, and street children.
---
2018 Winners
Lily Bui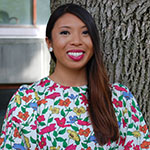 Lily Bui is a PhD student in MIT's Department of Urban Studies and Planning. Her work focuses on disaster risk reduction planning on urbanized islands. Bui is also a researcher for the Civic Data Design Lab and Urban Risk Lab, where she works on projects at the intersection of information systems and disaster risk reduction.
Bui has served as a research fellow at the National Disaster Preparedness Training Center in Honolulu, Hawaii; the Department of Natural and Environmental Resources in San Juan, Puerto Rico; SensingCity, a smart city initiative in Christchurch, New Zealand; and Making Sense EU and SmartCitizen at Fab Lab Barcelona in Spain. She is as an affiliated expert on urbanization for the U.S. Naval War College Humanitarian Response Program and is a staff officer in the U.S. Coast Guard Auxiliary.
Bui received her master's from MIT's Comparative Media Studies and a dual B.A. in Spanish and international studies from the University of California Irvine.
---
Hannah Eboh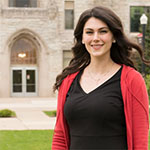 Hannah Eboh is a masters student at Northern Illinois University where she studies risk perception in small island developing states and geographic information science. In 2017, she received a Fulbright grant to the Commonwealth of Dominica in the Caribbean where she conducted a case study looking at the population's perception of the island's notable volcanic risk.
While conducting research in Dominica, Eboh experienced the eye of Hurricane Maria, a Category 5 event that devastated the island. This experience further increased her interest in risk perception as she observed differing reactions during the preparation, landfall, and the immediate response to the hurricane.
Eboh was contracted to co-develop a geographic information systems course by the Barbados Red Cross Caribbean Disaster Risk Management Reference Center. She has also served as a national preparedness intern with the Federal Emergency Management Agency where she worked on the 2015 Threat and Hazard Identification and Risk Assessment.
---
Chongming Wang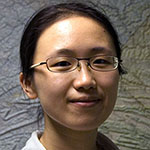 Chongming Wang is an assistant emergency management professor at Jacksonville State University. Wang's research revolves around the themes of vulnerability and resilience to natural hazards—particularly elder vulnerability to coastal hazards. As a broadly-trained human-environment geographer, she draws on research from various disciplines to understand what makes people vulnerable and how vulnerability can be reduced.
Wang's master's thesis was a fine-grained quantitative vulnerability analysis of older adults to hurricane hazards, which earned the Gilbert F. White Thesis Award given by Association of American Geographers. Her doctoral dissertation used a qualitative inquiry to answer questions surrounding hurricane risk perception and preparedness, as well as evacuation attitudes and decision-making among older adults.
She received doctorate and master's in geography from Pennsylvania State University. She also holds a bachelor's in GIS from East China Normal University in Shanghai, China.
---
2017 Winners
Vanicka Arora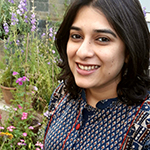 Vanicka Arora is a consultant at India's National Disaster Management Authority where she is working on developing National Disaster Management Guidelines for museums and cultural heritage sites and precincts. A conservation architect by training, Arora has been working as an independent practitioner in the field of disaster risk management for cultural heritage since 2012.
Arora is the co-author of the training guide, Disaster Risk Management of Cultural Heritage in Urban Areas, published by the Ritsumeikan University, Kyoto. She has also developed teaching methods and organized various training workshops for professionals in her field. Arora has carried out research in the Garhwal region of the Lower Himalayas in India, examining the role of cultural heritage in contributing to community resilience to natural hazards. She is particularly interested in post-disaster reconstruction practices in respect to cultural heritage sites.
Since 2006, Arora has been working with the Development and Research Organisation for Nature, Arts and Heritage (DRONAH). At DRONAH, she has worked on several conservation management plans for UNESCO World Heritage Sites, as well as obscure heritage sites and precincts, urban revitalization strategies, and museum planning. She is also the assistant editor for DRONAH's annual refereed journal, Context: Built, Living and Natural.
---
Lisa Jackson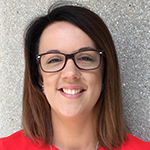 Lisa Jackson is a senior officer of standards and review at Emergency Management Victoria in Australia. She earned a Master of Emergency Management degree from Charles Sturt University in 2015. Her thesis focused on lessons management to understand what successful lessons management implementation looks like in the emergency management field.
The outcome of the research was a "lessons management life cycle" which was used in the implementation of the Emergency Management Victoria EM-LEARN Framework for the whole Victorian Emergency Management sector. Jackson has worked in emergency management for the past eight years and worked for EMV since 2014. Before that, she worked for Country Fire Authority. Jackson is particularly interested in how to support behavior change and improve performance in providing public value to the community based on lessons and knowledge exchange.
---
Sanaz Sohrabizadeh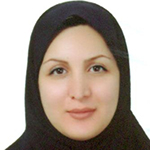 Sanaz Sohrabizadeh is an assistant professor of disaster and emergency health at the School of Health, Safety and Environment at Shahid Beheshti University of Medical Sciences in Tehran, Iran. She received her PhD in health in the emergency and disaster major at Iran University of Medical Sciences. She teaches post-graduate students on different aspects of health in disaster management and supervises PhD dissertations on health issues in humanitarian settings.
Sohrabizadeh has worked on vulnerability and capacity factors in disasters with emphasis on gender. She initiated her research on gender and disaster approach after she started her PhD thesis program in 2012. To complete her thesis, Sohrabizadeh conducted an extensive field-based investigation on gender analysis in communities affected by earthquakes and floods in Iran between 2013 and 2014. She has been a member of the Gender and Disaster Network (GDN) since 2013 and she was the GDN representative at the Global Gender and Climate Alliance Innovation Forum at the Marrakech Climate Conference in 2016.
Sohrabizadeh is the main author of international peer-reviewed papers on gender and disaster management as well as disaster related books. She has conducted several field-based research projects to develop a Persian-version gender analysis tool in disasters, and a sex-disaggregated database. Furthermore, Sohrabizadeh has initiated and held sequential scientific conferences on gender and disaster issues in Iran.
---
2016 Winners
Jishnu Subedi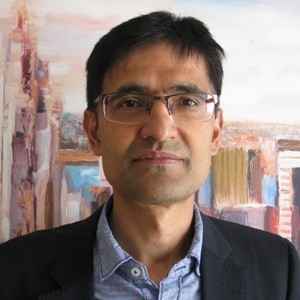 Jishnu Subedi teaches at Southern Alberta Institute of Technology (SAIT) in Canada. Before joining SAIT, he taught in University of Calgary and also in Tribhuvan University, Nepal where he contributed in the initiation, development and launching of Masters program in Disaster Risk Management. He also contributed in City of Calgary's report on River Flood Mitigation as thematic subject matter expert in the Expert Management Panel.
Subedi has experience of working in different countries to implement housing earthquake safety and school earthquake safety projects while serving in United Nations Centre for Regional Development in Kobe, Japan. His areas of interest in research and scholarly activities include resilient infrastructure, urban risk management and post-disaster construction. He has published journal papers and book chapters in the field of disaster risk management and also serves in technical and advisory committee of different international forums.
---
Deb Kleinman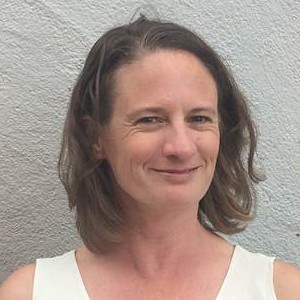 Deb Kleinman is a consultant based in Laramie, Wyoming with twenty years of experience as a facilitator, trainer, program designer and evaluator, and nonprofit executive in a wide range of settings. She has a particular passion and talent for connecting people, building relationships, and bringing diverse stakeholder groups together to solve complex problems using proven collaborative approaches.
Her work focuses on facilitation, coaching, training, and program management for organizations, coalitions, and individuals working in climate change, natural resources and the environment, hazard mitigation, agriculture and food systems, and public health.
Since 2014, she has worked as a consultant with the Model Forest Policy Program, an organization that works to build community capacity for climate resilience for at-risk urban and rural populations, and the critical forested watershed ecosystems and ecosystem services upon which they depend. The organization is increasingly focusing on formally integrating climate adaptation into Hazard Mitigation Planning.
Kleinman received a BA in history from Carleton College, and she has a MA in Public Health from the University of Michigan. Previously she was the Executive Director of the U.S. Green Building Council Colorado Chapter.
---
Sarah Thompson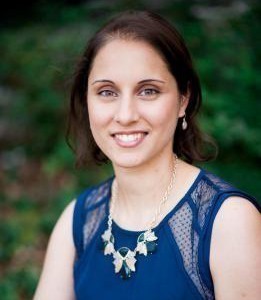 Sarah Thompson has been an active member of the Emergency Management community in Canada for over seven years. During that time, she has worked for the National Energy Board, Universities and municipal agencies including the City of Vancouver and the City of Toronto respectively. In 2012 she began program development in municipal Rapid and Advanced Damage Assessment, and for the last five years she has also served as a volunteer Emergency Social Services (ESS) team leader and program coordinator. She has experienced Emergency Management in a variety of different communities in British Columbia and in Ontario, but currently works at the Office of Emergency Management at the City of Toronto. Her current research is focused on two main topics; Emergency Social Services and Hazard Identification and Risk Assessment methodologies.
---
Ted Serrant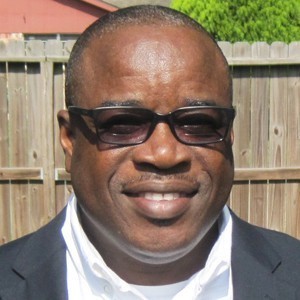 Ted Serrant is a research specialist at the Houston Independent School District, Houston, Texas. He is also an adjunct faculty at the Open Campus, University of the West Indies Ed.D. program. Serrant holds a PhD from the University of Pittsburgh, Pennsylvania. His research focus is on education in emergencies particularly chronic low-intensity hazards and the policy imperatives. Ted's dissertation, "Children, learning, and chronic natural disasters: How does the Government of Dominica address education during chronic low-intensity hurricanes?" won the 2014 Best Dissertation Award, Institute for International Studies in Education (IISE), University of Pittsburgh. His current work investigates weather-related emergency management policies in a large urban school district in the United States, as well as the extent to which existing education policies in the Eastern Caribbean address education during emergencies.
Serrant served as the Ministry of Education's representative on the National Emergency Planning Organization (NEPO) in Dominica and was President of the St. Joseph Community Disaster Management Committee, Dominica. He conducted inter-disciplinary disaster research work in Haiti including fieldwork, following the 2010 earthquake to determine the country's transition from response to recovery, and in San Diego, California, following the 2010 H1N1 epidemic to understand organizational response under emergencies and stress.
---
2015 Winners
Kylah Forbes-Genade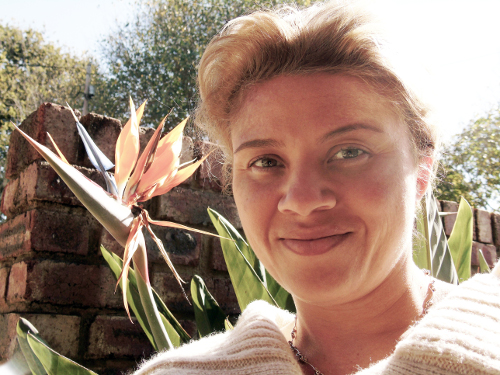 Kylah Forbes-Genade is a senior lecturer in disaster relief management at Stenden University in South Africa. She is currently finalizing her PhD, which focuses on vulnerable adolescent girls in South Africa, Zambia, Zimbabwe, Lesotho and Malawi at North West University in South Africa.
Forbes-Genade came to South Africa as the recipient of the Provention Consortium Research and Action Grants to implement the Girls in Risk Reduction Leadership (GIRRL) Project. Growing support for the GIRRL Project, led to her being invited to serve as a researcher and the head of Community Development and Outreach program at the African Centre for Disaster Studies. The opportunity to research and work in Southern Africa was a catalyst for her work with women and children in the context of developing countries and her focus on understanding the conditions that contribute to vulnerability, as well as to empowerment.
---
Kate Brady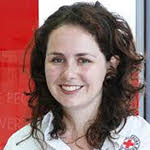 Kate Brady is the National Recovery Coordinator for Australian Red Cross Emergency Services, where she is responsible for coordinating the development of all recovery services and activities undertaken around the country. In this role, Brady also works with the New Zealand Red Cross to support the Canterbury Earthquake recovery efforts. Before she took her position with the national team, Brady headed the Red Cross Victorian Bushfire Recovery team, which was developed to support community recovery following the 2009 Victorian bushfires.
Brady is currently undertaking a PhD at the University of Melbourne, which examines what things help most during recovery from emergency from the perspectives of those affected. In 2010, Kate was awarded a Churchill Fellowship to look at long-term psychosocial recovery programs in the United States, United Kingdom, and China.
---
2014 Winners
Alex Valoroso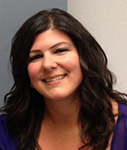 Alex Valoroso works with the Canadian Red Cross as the Community Planning and Response Coordinator for Disaster Management. Based out of the Okanagan, she recently transferred after completing a term in northern BC. Starting with the organization as a Disaster Management volunteer, and now staff, the past 4 years have provided several fantastic opportunities to coordinate response and recovery efforts during local and regional disasters and events, and to deploy out for large-scale disasters. She works to develop relationships and capacity with local authorities, community partners, and impacted populations, and oversees and manages several volunteer teams throughout the region.
Undertaking her BA in International Development Studies, her interest in disasters and rebuilding resilient communities was sparked while conducting field work with displaced populations in Ecuador. Currently completing her MA in Disaster and Emergency Management, her research interests include gender and disaster, resilient communities, and bridging the gap between theory and practice.
With a strong belief in volunteerism, Alex is a student member of the BC Association of Emergency Managers and is a working group member for the Gender and Disaster Network (North American hub). Previously awarded the DRIE Scholarship Award for her commitment to the field and ongoing community work, Alex looks forward to further developing her knowledge base and contributing to women's leadership in disaster and emergency management.
---
Betty Lai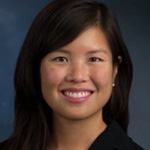 Betty S. Lai is an assistant professor in the School of Public Health at Georgia State University. She received a PhD in clinical psychology from the University of Miami with a specialization in children and families. Her postdoctoral training was supported by a National Institute of Child and Health Development T32 training fellowship. Lai's research focuses on how families respond to disasters.
Her work has included examinations of family responses to Hurricanes Katrina, Ike, Charley, and Andrew, as well as bushfires in Australia. She has examined both the mental and physical health consequences of disasters.
She has worked to identify factors that may help communities and researchers distinguish between families who are likely to develop chronic symptoms from families who may be resilient following disasters. She is currently co-editing a special issue on youth and trauma for the Journal of Pediatric Psychology that will highlight research that works toward understanding responses to traumatic events.
---
Lilia Yumagulova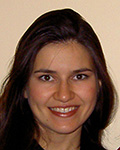 Lilia Yumagulova was born and raised in the Soviet Union, in a low-income area of a large urban center prone to recurring floods. Seeing these disasters affect her community year after year influenced her choice of profession.
Lilia holds degrees in engineering in emergency management and a master's in risk analysis. Currently, she is a PhD candidate at the School of Community and Regional Planning, University of British Columbia. Her research looks at the institutional dimensions of urban systems response to rapid and gradual change. She is particularly interested in resilience of marginalized communities.
Lilia's interdisciplinary academic path combines engineering, social science, public policy, international relations, and planning. Throughout her academic career, Lilia worked in a variety of academic disciplines and institutions in Europe, North America, and Australia. She has also worked in media, government agencies, and nongovernmental organizations.
Outside of academics, Lilia is on the board of directors for the Canadian Risks and Hazards Network where she chairs the Young Professionals Committee. Lilia is a member of the International Federation of Journalists, and is an international outreach coordinator for organizations working with orphanages, indigenous people, and independent documentary filmmakers.
---
Peggy Smith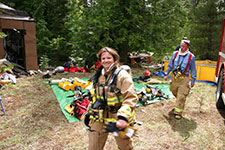 Peggy Smith is the chief of a volunteer fire department, an MBA candidate, and is currently enrolled in the National Fire Academy's Executive Fire Officer Program. She has a bachelors in humanities with an emphasis in English and women studies. She is the volunteer president of her local Chamber of Commerce, the Board of Director and Unit Leader for a county search and rescue unit, and serves on various boards in the community.
Peggy is a past small business owner and grain merchandiser and believes in lifelong learning and building strong communities.
---
2013 Winners
Mara Benadusi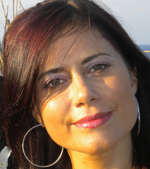 Mara Benadusi is a tenured researcher and lecturer at the Department of Political and Social Science at the University of Catania. She also teaches in the Ph.D. program on Anthropology at the University of Messina, where she is currently supervising doctoral theses on post-disaster emergency response.
Benadusi has worked extensively the tsunami that affected Sri Lanka in December 2004. Her work focuses on the educational aspect of disaster response, including how individuals and social groups learn to protect themselves in disasters. Her research deals heavily with vulnerability and resilience, especially the analysis of experiences of "community-based" disaster management and disaster risk reduction.
Mara is currently a member of the RESHAPE Program, funded by the European Commission and co-funded by the University of Catania. RESHAPE involves researchers and professionals concerned with advancing scientific and policy-oriented knowledge about the EU response capabilities towards natural disasters, humanitarian crises and systemic risks, within and outside Europe.
---
Hari Krishna Nibanupudi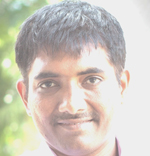 Hari Krishna Nibanupudi works with International Center for Integrated Mountain Development (ICIMOD) in Kathmandu as a specialist and team leader for Disaster Risk Reduction and Community Resilience. He has previously worked with World Bank Institute as Disaster Risk Reduction consultant and with Oxfam America as a South Asia Disaster Risk Reduction Specialist.
Nibanupudi has implemented large projects related to disaster risk reduction, climate adaptation, and natural resource management. He has commissioned and coordinated more than 30 humanitarian research projects and published more than a dozen disaster risk reduction tool kits, handbooks, training manuals, and videos. Many of these publications focus on gender, development, and disaster management.
Nibanupudi is an active promoter of gender equal approaches in the programs and work culture of ICIMOD. He has been a member of the group's gender source team and was nominated for the ICIMOD Gender Champion award. Nibanupudi has also assisted the selection process of the Mary Fran Myers Award for contributions to gender inclusive disaster management and research. His formal education is in communication and business management, however, he has also been trained in gender equality, poverty analysis, economics, public policy, environmental education, natural resource management, humanitarian assistance, and humanitarian law.
---
Barbara Ryan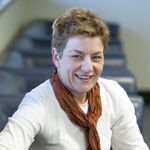 Barbara Ryan is the founder and director of Emergency Media and Public Affairs, a membership organization of disaster communicators. Ryan was drawn into disaster management in 2002 when her job managing a local council communication team required her to work with the Local Disaster Management Committee to keep the community informed of bushfire information. Originally from Toowoomba in Queensland—a city that suffered 10 years of drought before fatal flash floods in 2011—Ryan decided that disaster communication would be her field.
Around the same time, the Queensland Police District Disaster Management Group asked her to set up a communication function at district level. The staff shortages she experienced led her to eventually establish a volunteer communication group of regional public relations professionals. Professionals are trained annually and can be called in whenever disaster strikes. The team was deployed during the disastrous 2011 flash floods and worked on recovery communication in particular.
A former journalist with 25 years in the communication field, Ryan is currently completing a PhD at the University of South Australia on the topic of how people get information during disasters.
---
2012 Winners
Hsien-Ho (Ray) Chang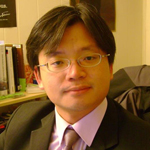 Hsien-Ho (Ray) Chang is a PhD student in Disaster Science and Management at the University of Delaware. Before he began his doctoral studies, Ray spent six years in the Taipei County Fire Department in Taiwan as a fire captain. He was in charge of developing emergency plans for a 13-kilometer tunnel (one of the longest tunnels in Taiwan) and organizing an urban search and rescue team. Chang also wrote several chapters of the 2005 Taiwan National Firefighter's Handbook. Chang earned his master's degree from Arizona State University and majored in fire service administration. During his studies in Phoenix, he spent a year working with the Phoenix Fire Department to develop technology to locate new fire stations and collecting and analyzing data from major disaster drills.
Chang is interested in disaster response and his dissertation focuses on the Incident Command System. His goal is to develop the theoretical foundation for the ICS that incorporates his experience from Taiwanese and American fire departments and strengthens the practical applications of this system. Chang hopes his practical background and postgraduate studies will bridge the gap between academics and practitioners in the future and believes his Asian heritage and cross-cultural training will benefit disaster management systems in the United States and around the world.
---
Mike Kline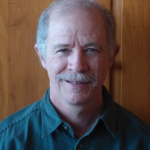 Mike Kline is the manager of the Vermont Department of Environmental Conservation's Rivers and Floodplain Program. He holds a master's in river ecology from the University of Colorado at Boulder. During his 24 years with the department, Kline has worked to combine flood and erosion hazard mitigation with other aspects of watershed management. He has authored integrated river habitat and stream geomorphic assessment protocols and developed a river corridor planning program to help more than 150 Vermont communities complete multi-objective projects that improve water quality, restore river ecosystems, and mitigate floods and erosion.
Kline has worked in Vermont, and nationally, on programs and policies impacting floodplain encroachment, stream alteration, and river flow management. Stressing the importance of river science and data collection, the Rivers and Floodplain Program is known for an "avoidance approach" by striving to keep the natural equilibrium of Vermont rivers and floodplains. Kline has worked to move state and federal programs away from stream channelization and structural mitigation.
Kline has developed a nationally recognized fluvial erosion hazard (FEH) area protection program based on the principles of stream equilibrium and natural floodplain function. Other states are adopting erosion hazard mapping and mitigation programs based on the Vermont approach and Kline frequently speaks at regional and national workshops on the topic of river corridor and floodplain protection. Kline hopes to use his Tropical Storm Irene experience to help Vermont and other states better prepare mitigation and avoidance-based programs for the recovery phase, when so many critical and lasting decisions are made.
---
Justin Moresco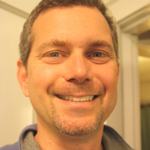 Justin Moresco is a project manager at GeoHazards International, where he promotes earthquake risk reduction through the design and implementation of preparedness and mitigation projects, with an emphasis on developing countries. Most recently, he's managing an 18-month project for the Global Earthquake Model Foundation that investigates seismic risk reduction in 11 cities worldwide. Moresco is particularly interested in working on initiatives that draw from diverse fields—social sciences, public health, engineering, and earth sciences—to increase the impact of risk reduction efforts.
Moresco is a licensed civil engineer in California with expertise in earthquake engineering and a LEED Accredited Professional with a focus on existing buildings. He holds a master's and a bachelor's in structural engineering. Moresco has also worked as a professional journalist, writing extensively on sustainability and international development issues. He has lived and worked in Switzerland and Ghana, West Africa, where he wrote for the United Nations news agency, IRIN news. Moresco has a post-graduate diploma in journalism.
---
Judy Sears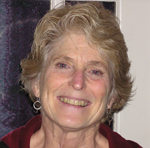 Judy Sears lives on the north coast of California near the Mendocino Triple Junction, where three tectonic plates grind below and past each other. Running north of the Triple Junction is the 700-mile long Cascadia subduction zone, believed to be capable of producing magnitude 9 earthquakes, which some geologists predict will occur within the next 50 years. A native Californian, Sears has always lived with threats of earthquakes, tsunamis, volcanic eruptions, torrential storms, and flooding—but it was her son's schooling in New Orleans and his ambulance work that opened her eyes and coalesced into a passion to get her community disaster prepared.
In the summer of 2012, Sears will complete her master's degree at Humboldt State University in Environment and Community. She researched the Community Emergency Response Team (CERT) training model to explore the efficacy of adapting the model to mitigate losses in rural coastal settings, which can be isolated from first responders and the rest of the state after disasters. From her research came a new question—what complement of personal and community action would include most people, empower them to make neighborhood connections, and build resilience to better prepare them for slow and rapid changes?
Sears has worked as the administrator of United States Servas, a national nonprofit organization; as the operations manager for World Shelters; as a public relations employee for a community college; and as a retailer, a tile setter, and a truck driver. All of these positions have lead her to seek collaborations in developing community strategies to prepare for, respond to, and recover from disasters. Sears is now community liaison for the fledgling Regional Training Institute—Community Disaster Preparedness, which provides preparedness training for residents in the five Northern California counties.
---
2011 Winners
Keya Mitra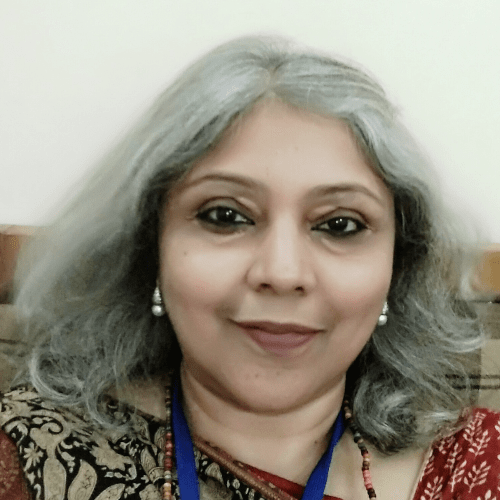 Keya Mitra has actively furthered the seismic safety agenda in India through the activities of the National Information Centre of Earthquake Engineering (NICEE), targeting, in particular, the architecture fraternity—both practicing professionals and students of architecture. She is serves on the National Advisory Committee of NICEE, IIT Kanpur, and has presented her research to India's National Disaster Management Authority, as well as at national and international conferences.
Mitra's research focuses on how development regulations and building rules influence the earthquake safety of the structures in urban areas. She has developed a methodology for the rapid visual assessment for seismic evaluation of reinforced concrete (RC) frame buildings in India—the first attempt in India at developing an indigenous methodology for this kind of assessment. The methodology has been developed on the basis of actual damages sustained by RC frame buildings during the Bhuj Earthquake in 2001 and is the first time that actual building damage data has been used to develop an assessment method in India.
Mitra is an associate professor in the Department of Architecture at Bengal Engineering and Science University in Shibpur, India. She has a bachelor's degree in architecture from B.E. College Shibpur and a master's from the University of Wisconsin-Milwaukee. She obtained her PhD from Bengal Engineering and Science University Shibpur.
---
Véronique Morin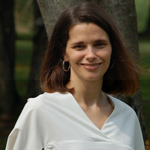 Véronique Morin is a doctoral student in the Disaster Preparedness, Mitigation and Management (DPMM) program at the Asian Institute of Technology in Bangkok, Thailand. She completed her undergraduate degree in civil engineering and has a master's degree in water resources engineering from the University of Alberta, Canada. Morin has more than years of professional experience in coastal engineering and integrated coastal zone management.
Before joining the DPMM program, Morin was a project manager and senior coastal engineer with Smith Warner International, a consulting firm based in Kingston, Jamaica. She has managed projects throughout the Caribbean and Latin America, with emphasis on the design of coastal structures, coastal erosion, hurricane and storm surge mapping, and natural hazard and risk assessments.
Morin recently received a volunteer scientist position with Working Group II of the Intergovernmental Panel on Climate Change and will support the lead author team in preparing the Fifth Assessment Report. Her main research interests are assessing the impacts of climate change on coastal hazards and developing adaptation strategies for coastal communities in Small Island Developing States.
---
2010 Winners
Deborah Colburn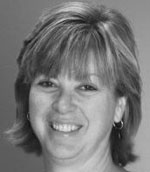 Deborah Colburn is the Director of the Animal Emergency Management Program at the Colorado Veterinary Medical Foundation, co-chair of a national best-practice working group on animal preparedness, and a former New Hampshire state representative. She has held leadership positions in for-profit and non-profit organizations and advised a variety of organizations on strategic planning, program management, government affairs, employee relations, and community outreach. Colburn supported the community recovery efforts of the American Red Cross Hurricane Recovery Program in Alabama from 2006-2008.
Colburn earned a bachelor's in Sociology at Bowdoin College and a master's in Public Administration at the University of New Hampshire. Her responsibilities at the Colorado Veterinary Medical Foundation include coordinating the animal emergency response efforts of the Colorado Veterinary Medical Reserve Corps, developing local animal response capacity, and addressing animal issues at the Colorado State Emergency Operations Center.
---
Scott Cotton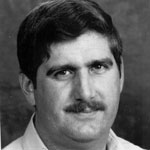 Scott Cotton is known for as a long-time disaster educator with first-hand response experience. He is constantly working toward better disaster preparedness, especially for agricultural and rural communities. With a research and education emphasis based on determining the most effective preparedness training and implementation, Cotton has taught disaster readiness to over 3,000 people in 100 counties. Cotton is an extension educator at the University of Nebraska, focusing on livestock production, natural resource management, youth education, and disaster readiness. He's been a deputy sheriff, emergency medical technician, search and rescue trainer, man-tracking trainer, structural and wildland firefighter, and extension leader at the University of Wyoming and Colorado State University. Additionally, Cotton conducts agro-security seminars for the national Extension Disaster Education Network (EDEN) team, was a founder of the Colorado State Animal Response Team and the CSU Extension Disaster Education Program. He has taught the incident command system for 20 years.
---
Peter Hanink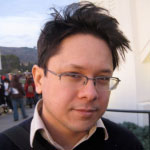 Peter Hanink is the director of programs at the Disaster Accountability Project, a graduate of Brooklyn Law School, and currently attends the Wagner School of Public Service at New York University, where he is working on a master's in public administration. During law school, Hanink worked with the Legal Aid Society's Criminal Defense Division, focusing on promoting the rights of indigent defendants. He became acquainted with DAP while serving as co-president of Brooklyn Law's Student Hurricane Network. Hanink has also interned for Judge Kathleen Tomlinson of the Eastern District of New York, the Clinton administration White House Office of Political Affairs, and taught public school. He was Director of Community Education for the Princeton Review of Los Angeles. His bachelor's is from Loyola Marymount University in Los Angeles.
---
Terri Turner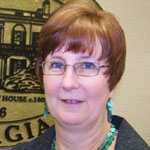 Terri Turner is a founding member and the outgoing chair of the Georgia Association of Floodplain Management, the Association of State Floodplain Managers No Adverse Impact Committee liaison, and chair of the Central Savannah River Area Planners Group. She has served as the assistant zoning and development administrator of the Augusta-Richmond County Planning Commission more than 12 years.
Turner has authored a white paper, numerous op-ed pieces, several ASFPM position letters, and a Natural Hazards Observer article. She has been very active in training other disciplines in No Adverse Impact and sound floodplain management. In her spare time, she promotes good floodplain management in Georgia and across the Southeast as a guest lecturer.
Turner has been honored by the GAFM many times, including awards for Outstanding Floodplain Manager and Distinguished Service, and the Meritorious Achievement Award for her work in coordinating training and volunteers after the September 2009 Metro Atlanta flood. She has also received the ASFPM Larry R. Johnson Memorial Local Floodplain Manager of the Year Award for promoting community outreach and flood mitigation.
---
2009 Winners
Alex Altshuler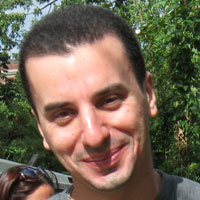 Alex Altshuler holds master's degree in community social work from the University of Haifa and in social sciences and humanitarian affairs from the University of Rome. His bachelor's is in behavioral sciences from Ben-Gurion University of the Negev in Israel.
His master's thesis was a first-of-its-kind empirical study of factors influencing local Israeli authorities' emergency preparedness for war-caused disaster. He plans to begin PhD studies about Israel's lack of earthquake preparedness soon.
He works as a regional project coordinator at the Israel Crisis Management Center, a nongovernmental organization assisting new immigrants faced with crisis or tragedy. Before that, he did community work with various populations, and was active in social entrepreneurship, enhancing emergency preparedness and response cooperation, and tutoring. His research has focused on various aspects of emergency preparedness and mitigation, intersector cooperation, trauma and immigration, and the development of new approaches for understanding complex emergencies. He is a true believer in the strength and kindness of human spirit.
---
Ali Ardalan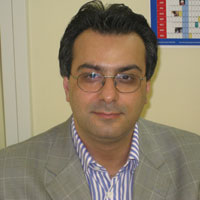 Ali Ardalan is an assistant professor of epidemiology at the Tehran University of Medical Sciences' Institute of Public Health Research and is founder of Iran's first academic Health in Emergencies and Disasters department. He is also director of the Master of Public Health (MPH) program with a disaster concentration. His research interests focus on disaster epidemiology, community-based disaster risk management, and vulnerable groups in disasters.
He worked with the World Health Organization after the Bam earthquake and was a guest researcher at the Karolinska Institute, Sweden. In 2009, he received the National Health Friend Award. His community-based research initiative on early warning of flash floods was named among the top projects in the National Development and Creativity Festival.
Dr. Ardalan is a contributor to the 2009 UN Global Assessment Report on Iran's natural hazard analysis. Collaborating with the United Nations' International Strategy for Disaster Reduction, WHO, and Iran's health system, he initiated Hospitals Safe from Disasters campaign at the country level. He directs global education on natural disaster management through Supercourse, based at the University of Pittsburgh in Pennsylvania. Networking and building just-in-time lectures on the earthquakes in Bam, Pakistan, Indonesia, and China, the South Asian Tsunami, and Hurricane Katrina helped accomplished this collaboration.
Working with a multinational team with different ethnic and religious backgrounds has taught him how to build an environment of trust and friendship within a network of public health scholars and professionals worldwide.
---
Oluponmile Olonilua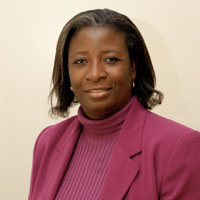 Oluponmile Olonilua is a visiting assistant professor of public administration at Texas Southern University's Barbara Jordan-Mickey Leland School of Public Affairs in Houston. She became involved in disaster research after personally experiencing Tropical Storm Allison in 2001.
Her research interests include hazard mitigation plan evaluation and the effect of disasters on minorities and special populations. She has researched Tropical Storm Allison and evacuation problems during hurricane Katrina of 2005. Her dissertation, Towards Multihazard Mitigation: An Evaluation of FEMA-Approved Hazard Mitigation Plans under the Disaster Mitigation Act of 2000 (DMA2K), evaluated over 200 plans approved under DMA2K.
She is now working on implementation research as a follow-up to that evaluation and looking at the effect of state mandates on the DMA2K plans. She will begin a tenure track position as an assistant professor of public administration at TSU in the fall of 2008. She plans to teach emergency management.
---
2008 Winners
Edy M. Barillas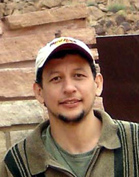 Edy M. Barillas holds a master's degree in engineering geology from the Colorado School of Mines in Golden. He currently lives and works in Guatemala, but interacts with professionals and practitioners across Central America regarding disaster preparedness. His work focuses on landslides in urban areas, natural hazards zoning using Geographic Information Systems, and early warning systems for rain-triggered landslides. As an Oxfam Project Officer, his main responsibilities focus on community organization, training and equipment monitoring for rain; early warnings; and emergency response. He is interested in developing communication and coordination protocols that promote more efficient early warnings and emergency response between local community-based risk reduction committees and municipal and institutional representatives. His primary research interests include landslide susceptibility analysis and modeling, analysis of historical rainfall records, and rain thresholds for landslides triggering.
---
Monalisa Chatterjee

Monalisa Chatterjee is a doctoral candidate in the Department of Geography at Rutgers University. Monalisa has a master's and master of philosophy from the Delhi School of Economics, University of Delhi and has worked on environmental degradation and the impact of cyclones on cities in India. Her dissertation, "Urban Flood Loss Sharing and Redistribution Mechanisms among the Impoverished Industrial Population of Mumbai," examines informal coping methods of poor urban flood victims and studies the impact of globalization on the changing nature of coping strategies. In her research she explores the possibility of integrating poor populations with more formal mechanisms of risk redistribution and loss sharing. In future work, she intends to continue research applying scientific information to the human dimensions of natural hazards and public policy.
---
Charna R. Epstein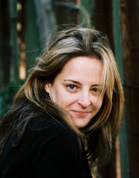 Charna R. Epstein directs the Crisis Prevention and Disaster Recovery Department at Heartland Alliance for Human Needs and Human Rights headquartered in Chicago. As part of her responsibilities, she helped lead the Chicagoland Katrina Relief Initiative. The initiative was responsible for the resettlement of approximately 10,000 Gulf Coast evacuees in greater Chicago. This nationally recognized initiative received more evacuees than any site outside of the South—none of the evacuees in Chicagoland went homeless. While her work still involves Katrina and Rita recovery, Epstein now spends the majority of her time on disaster planning and preparedness initiatives. A major project now underway involves the development of the first Metro-Chicago VOAD, bringing together partners from the public, private, and nonprofit sectors to collaborate and coordinate on all phases of disaster. Before assuming her current position, Epstein was a Fellow in Response and Recovery at the Region V Federal Emergency Management Agency. Prior to her work at FEMA, she spent four years working with immigrants and refugees. She received her bachelor's degree with high honors from Brandeis University and her master's in social service administration, with a focus on public policy and management, from the University of Chicago. Epstein is now in graduate school at the University of Chicago, studying for a master's in threat and response management (2009 candidate).
---
Molly Mowery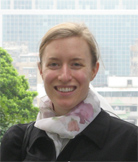 Molly Mowery received her master's in city planning in 2008 from the Massachusetts Institute of Technology. Her research interests focus on natural hazards, sustainable development policy, and climate change adaptation. Specifically, her thesis analyzed the relationship between land use planning and wildfire mitigation. She also has worked on site planning in East Biloxi, Mississippi to address Hurricane Katrina recovery and landscape restoration efforts. Before pursuing graduate study, Mowery worked in land use planning at a law firm in Denver, Colorado. More recently, she has worked for the Scottish Government Planning Department and will return to Edinburgh as the Associate Director of an international consulting firm specializing in environmental planning and management projects. She has co-authored articles on tree preservation and outdoor lighting ordinances and has given a number of presentations worldwide. Mowery earned a bachelor of arts in psychology from Naropa University in Boulder, Colorado.
---
Uchenna Okoli

Uchenna Okoli is a native of Nigeria. She holds a bachelor of science degree in botany from the University of Benin-Nigeria, a postgraduate diploma in contemporary diplomacy from the University of Malta and is currently completing a master's in disaster management and sustainable development at Northumbria University in Newcastle upon Tyne, United Kingdom. Her master's thesis is a policy study of the strategies being implemented by the Nigerian government and other development organizations to address the socio-economic vulnerability of Nigerian women. Since 2003, her work has focused on raising awareness about the importance of disaster risk reduction and integrating a culture of safety in Nigeria through advocacy and capacity building. With particular emphasis on the development and implementation of policies that effectively address "soft" hazards, her work underscores the importance of people's empowerment as a vital asset, especially for developing countries constantly grappling with scarce resources. Okoli has worked as a lead facilitator for a non-governmental organization and also served as a volunteer with the Institute of Safety Professionals of Nigeria and the Nigerian Red Cross Society, among others.
---
2007 Winners
Steve Samuelson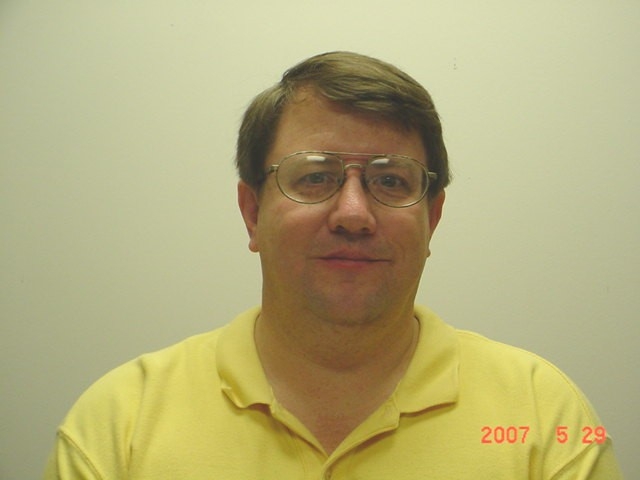 Steve Samuelson works as Zoning Administrator, Floodplain Manager, Residential Data Collector for the Appraiser, and Grant Writer for Lyon County, Kansas. Steve started working for Lyon County in December of 2005. Since then, his accomplishments have included rewriting the floodplain regulations for Lyon County, enrolling the county in the Community Ratings System, writing a comprehensive hazard mitigation plan for all the jurisdictions within the county, successfully appealing problems in new Flood Insurance Rate Maps, and negotiating for certification of the levee that protects Hartford, Kansas. In addition, he spoke at the State Association of Kansas Watersheds conference about how to use zoning and land use planning to prevent construction in dam breach inundation areas, even when a county has no zoning or building permits.
---
Saeed Ashraf Siddiqi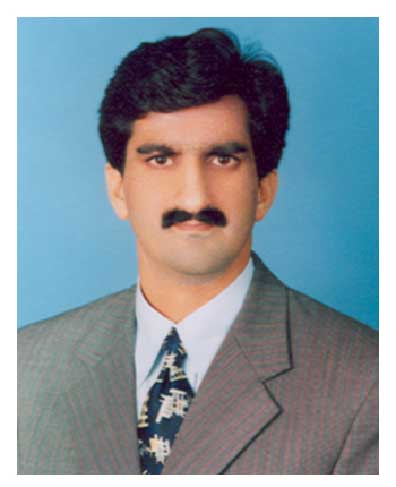 Saeed Ashraf Siddiqi is Programme Manager (social protection) at the Earthquake Reconstruction and Rehabilitation Authority (ERRA) for the Government of Pakistan in Islamabad. Following the most debilitating earthquake in Pakistan's history on October 5, 2005, the Government of Pakistan established ERRA with the mandate to work on a comprehensive response to devastation caused by the earthquake. Saeed has a background in development and governance issues, and holds Masters' degrees in English and Governance & Development Management. With Saeed's leadership, ERRA has initiated useful programs, such as medical rehabilitation of the disabled in affected areas, distribution of compensation to people who lost land during the earthquake, provision of legal assistance to vulnerable groups, and rehabilitation programs for widows and children.
---
Yu Xiao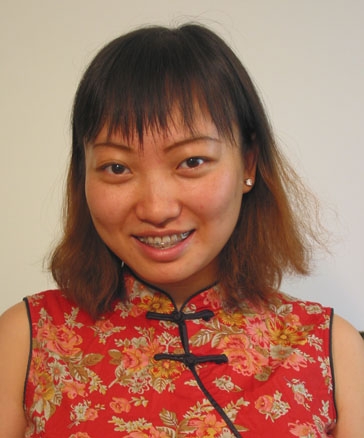 Yu Xiao is a PhD candidate in the Department of Urban and Regional Planning at the University of Illinois at Urbana-Champaign. She has education in planning, regional science, computer simulation modeling, and applied econometrics, and has researched economic impacts of disasters for the Mid-America Earthquake Center. Her current research focuses on empirically assessing the short- to long-run social and economic impacts of the 1993 Midwest Flood on various types of communities. She hopes to continue empirical disaster research in both developed and developing countries, such as her home country, China.
---
2006 Winners
Aurélie Brunie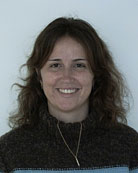 Aurélie Brunie is a PhD candidate in city and regional planning at the University of North Carolina at Chapel Hill. Originally from France, she has an engineering degree from the Ecole Centrale de Lyon and a master of science in environmental pollution control from Pennsylvania State University. Brunie specializes in social capital, collective action, empowerment, and disasters, focusing particularly on how assistance programs can take advantage of existing structures to achieve more equitable and sustainable outcomes. Her dissertation examines the importance of disaster management capacity building, social capital, local leadership, and middle-level institutions in the sustainability of community preparedness efforts in underdeveloped countries.
---
Elenka Jarolimek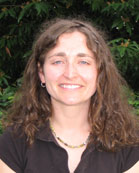 Elenka Jarolimek is an emergency management specialist at the University of Washington in Seattle. Her professional accomplishments include co-organizing Symposium 2005: Best Practices in Risk Reduction for Colleges and Universities and co-managing the University of Washington's "Report on Emergency Preparedness for Special Needs Populations." She is currently working on designing a model mitigation program to help departments and college units address seismic and storm-related risks and developing emergency preparedness training programs for students, staff, and faculty. Jarolimek has a bachelor's degree in political science from Metropolitan State College of Denver and a master's in urban planning from the University of Washington.
---
Alessandra Jerolleman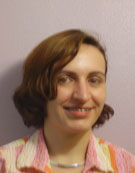 Alessandra Jerolleman works on mitigation, community outreach, and disaster planning at the Center for Hazards Assessment, Response, and Technology at the University of New Orleans. She has worked on projects benefiting the New Orleans area, including completing benefit-cost analyses for the potential retrofitting of university buildings, flood mitigation planning for several suburban New Orleans neighborhoods, identifying and implementing outreach projects for the Disaster Resistant University project, and conducting community outreach related to the Hazard Mitigation Grant Program. Jerolleman is completing a master's in public administration at the University of New Orleans and will begin work on a PhD in urban studies in the fall. Her dissertation will focus on hazards planning for school districts in disaster prone area.
---
2005 Winners
Wei Choong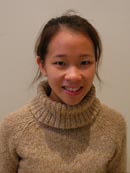 Wei Choong, from Melbourne, Australia, has a background in international development and has worked in Bangladesh, Fiji, Lao PDR, Thailand and East Timor on development issues such as food security, poverty alleviation, and natural disaster risk management. Over the past two years she has worked at the Asian Disaster Preparedness Center (ADPC) in Bangkok, Thailand, as both a research intern and as part of an Australian Government program - Australian Youth Ambassadors for Development. She has also served as an external evaluator for a disaster prevention and livelihood security project for CARE International in Lao PDR. Through research focused on reducing natural disaster risks at the community level, Choong has developed interests in disasters and development, community based disaster risk management, public awareness and education, and the exploration of indigenous coping strategies. In her pursuit of these interests, she hopes to continue contributing to the existing body of knowledge while working practically at a grass roots level to further reduce risks in developing countries.
---
Pamela Membreño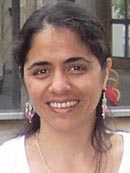 Pamela Membreño is a civil engineer who recently finished her master of science in rural planning and development at the University of Guelph in Canada. She chose to pursue this degree after working in her native Honduras as a project manager for reconstruction projects in the wake of Hurricane Mitch. Throughout her studies, she pursued an interest in floodplain management (looking specifically at vulnerability reduction measures, institutional capacity building, and promotion of community participation) and is a certified floodplain manager. During the summer of 2004, she did a 12-week internship with the Natural Hazards Project at the Unit of Sustainable Development and Environment of the Organization of the American States in Washington, DC. Through this work, Membreno was encouraged to further pursue vulnerability reduction issues with the possibility of implementing a floodplain manager certificate program for Honduras. Currently she is conducting environmental assessment consistency analyses for Yap Environmental Systems Analysis Limited-Guelph and hoping to return to Honduras to work on development projects in the area of disaster management.
---
2004 Winner
Becky Ault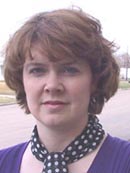 Becky Ault lives in North Dakota. She has been Emergency Manager/9-1-1 Coordinator for Pembina County since 1995 and has led the county through ten Presidential Disaster Declarations during her tenure. She is also very active with GIS and computer mapping issues, mitigation activities, and helping implement the 9-1-1 system countywide.
Becky has worked to create a multi-functional digitized mapping system for the county, which is currently in use in multiple departments. The system has the capability of linking with 9-1-1 dispatch (emergency response), mitigation planning, zoning issues, repetitive loss tracking, election precinct mapping, water resources mapping, and parcel information. In addition to creating the system, Becky has been active in knowledge sharing and technology transfer with other North Dakota agencies as well as other states and federal agencies.
Pembina County is small and has limited resources. Becky has been very proactive in seeking out alternative revenue sources for the county and she successfully pursues funding for projects that directly benefit the citizens of the county and reduce private and public property damage, promote public safety, and reduce the impact of extreme environmental events. She has managed projects funded by Hazardous Materials Emergency Planning Grants (1995-present), the Pre-Disaster Mitigation Grant Program sponsored by the Federal Emergency Management Agency, and the Public Safety Foundation of America, and she provided research and administrative support for the county's Project Impact grant.
Some of her other efforts include a variety of mitigation projects along the Red River, updating the county wide warning system, and assisting with the county StormReady designation from the National Oceanic and Atmospheric Administration. In addition, she has received numerous awards of excellence, been active in a variety of professional associations, and has served her community in a variety of capacities related to emergency management, public safety, communications, GIS, and warning technology.
Becky Ault was chosen as the recipient of the 2004 MFM Scholarship in recognition of her ability, enthusiasm, and creativity. She was nominated by colleagues from the Association of State Floodplain Managers, a nationally respected organization of professionals involved in floodplain management; flood hazard mitigation; the National Flood Insurance Program; and flood preparedness, warning, and recovery. The Hazards Center is proud to inaugurate the MFM Scholarship by awarding the first scholarship to someone who so closely embodies the spirit of Mary Fran Myers' work.