Each year, the Mary Fran Myers Scholarship—named in honor of the late Natural Hazards Center co-director—recognizes outstanding individuals who share Myers passion for disaster loss reduction nationally and internationally.
The scholarship provides financial support to recipients who otherwise would be unable to attend and participate in the annual Workshop to further their research or community work and careers.
The Mary Fran Myers Scholarship selection committee chose three recipients to receive the 2019 Scholarship: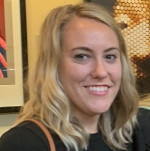 Kristen Cowan: Cowan is an epidemiology research fellow at the Centers for Disease Control and Prevention (CDC) in the Asthma and Community Health Branch where she works to measures the impact of flooding and Hurricanes Maria, Irma, and Harvey on children with asthma. While at the CDC she has served on epidemiology tasks forces related to Hurricane Florence, e-cigarettes and vaping lung injuries, Ebola, and COVID-19. She is dedicated to investigating how disasters and displacement impact vulnerable populations and will be pursuing a PhD in epidemiology at University of North Carolina in Fall 2020.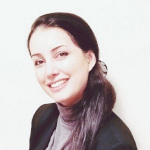 Pegah Farshadmanesh: Farshadmanesh is a research associate in the Socio-Technical Risk Analysis Research Laboratory at the University of Illinois at Urbana-Champaign. She conducts interdisciplinary research that crosses boundaries between various engineering disciplines, computational sciences, and social sciences. As part of her PhD research, Farshadmanesh developed an innovative risk model to improve fire risk estimation in areas with insufficient post-earthquake fire data. Professionally, she aspires to improve infrastructure safety and develop technologies that mitigate natural hazard impacts on the public and the environment.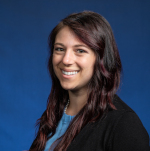 Chelsea LeNoble: LeNoble is an assistant professor of industrial/organizational psychology at Embry-Riddle Aeronautical University Worldwide. Her research focuses on factors related to employee engagement, resilience, and recovery from work stress. LeNoble is focused on the organizational science aspects of disaster management and the concept of convergence. She works to give a voice to the workers, teams, and multiteam systems in extreme contexts by better understanding their stressors and the effects of their work on their well-being and that of the communities they serve.
Read the winners' full bios and learn more about past winners on the Mary Fran Myers Scholarship Winners page.