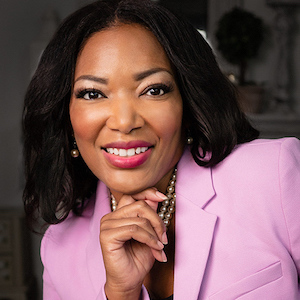 The Natural Hazards Center is pleased to announce that Chauncia Willis will give the keynote address at the 46th Annual Natural Hazards Research and Applications Workshop, which will be held virtually July 11-14, 2021.
Willis has a long history in emergency management and has worked to ensure that equity and inclusion are integrated into all aspects of emergency policy, programs, and practice throughout her career. Her on-the-ground work, coupled with her vision for a diverse and prepared workforce, makes her the right person to speak to this year's Workshop theme of The Hazards and Disaster Workforce: Preparing to Meet 21st Century Challenges.
"I have heard Chauncia speak on several occasions and have just started reading her new book, Stretching," said Center Director Lori Peek. "She brings a fresh perspective to enduring problems and offers innovative approaches to grow and diversify our workforce to ensure we are ready to meet the grand challenges of our time."
Willis is the co-founder and CEO of the Institute for Diversity and Inclusion in Emergency Management (I-DIEM). She is certified as an emergency manager, professional coach, and cultural diversity professional with more than 20 years of experience. Her expertise includes disaster management, national security event planning, leadership coaching, immigrant and refugee outreach, as well as diversity, equity and inclusion training. Before co-founding I-DIEM, Willis served as an emergency manager in Tampa, Florida, where she developed successful programs benefiting marginalized populations.
The program for the Natural Hazards Workshop will be released soon and registration will open simultaneously. Please visit the Workshop website to learn more about the event or sign up for our mailing lists to have updates delivered directly to your inbox.