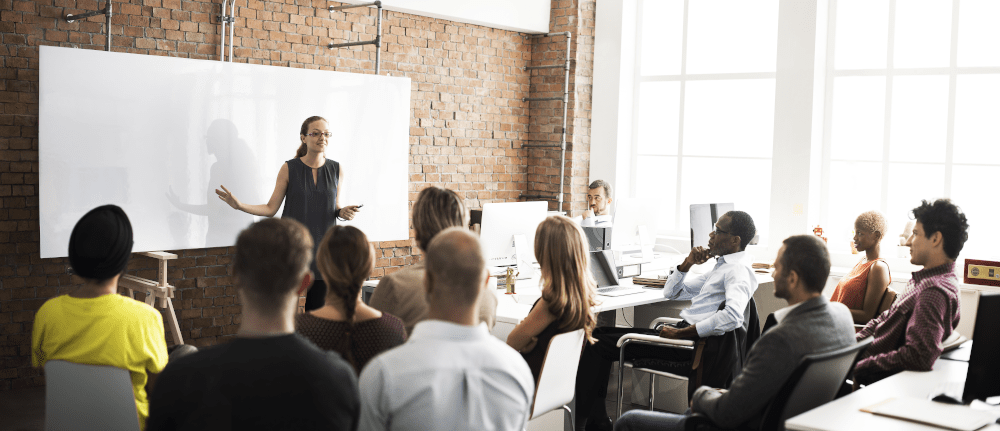 The Natural Hazards Engineering Research Infrastructure (NHERI) CONVERGE facility, headquartered at the Natural Hazards Center at the University of Colorado Boulder, is excited to announce the release of a fourth CONVERGE Training Module that focuses on Institutional Review Board (IRB) procedures in extreme events research. This course is part of a series of online training modules developed by the CONVERGE research team. These interactive, 30- to 60-minute modules cover a variety of topics that can assist hazards and disaster researchers and research teams from a range of disciplines, including engineering and geophysical sciences, in applying social science best practices to extreme events research.
The Institutional Review Board and Extreme Events Training Module—made possible with funding from the National Science Foundation—educates hazards and disaster researchers on the purpose of the IRB, the application process, and specific IRB challenges that arise in the context of extreme events research. The module provides guidance on how to submit a successful IRB application and how to maintain approval throughout the course of a study while adhering to ethical best practices.
"Ethical norms are vital for researchers to distinguish acceptable and unacceptable behaviors throughout the entire research process," said Haorui Wu, assistant professor at Dalhousie University, research affiliate at the Natural Hazards Center and CONVERGE facility, and lead developer of the module. "This is a great opportunity for hazards and disaster researchers to learn how to adhere to institutional requirements while ethically engaging disaster-affected people in their work."
---
---
Case studies are included throughout the module to highlight the historical events that led to the development of the IRB and ethical considerations for extreme events research. "Hazards and disaster researchers often travel soon after a disaster to an affected area to collect perishable data from vulnerable communities.This can lead to challenges with adhering to IRB protocols," said Melissa Villarreal, graduate research assistant at the Natural Hazards Center and CONVERGE. "It is thus vital for researchers to understand how to minimize risk for research participants during such a tumultuous time. This free module intends to help in this endeavor."
Charts and detailed lists included throughout the interactive module demonstrate how to successfully prepare an IRB proposal, submit an application, maintain approval, and close out a study. The module concludes with a discussion of ways to improve the IRB process for extreme events research. Links to additional resources, including other web-based trainings and a pre-existing protocol for disaster research, are also provided.
After completing the training module, users can take a 10-question quiz to receive a certificate of completion. These certificates will become part of a larger credentialing system for hazards and disaster researchers as more modules are released. "This latest module on the IRB is designed to further accelerate the training of members of our hazards and disaster research community," said Lori Peek, principal investigator of the NHERI CONVERGE facility. "We hope, like the pieces of a puzzle, that these modules will come together to help researchers conduct more ethically informed and scientifically rigorous research."
Please visit the CONVERGE website to see the full list of available resources and already released modules on topics including social vulnerability and disasters, disaster mental health, and cultural competence. The next training modules to be released in the series include:
Conducting Emotionally Challenging Research
Understanding and Ending Gender-Based Violence in Fieldwork
To receive updates and information on new CONVERGE training modules and other free online resources, please subscribe here.
---
This CONVERGE Training Module is based upon work supported by the National Science Foundation (NSF Award #1841338). Any opinions, findings, and conclusions or recommendations expressed in this material are those of the authors and do not necessarily reflect the views of the NSF.