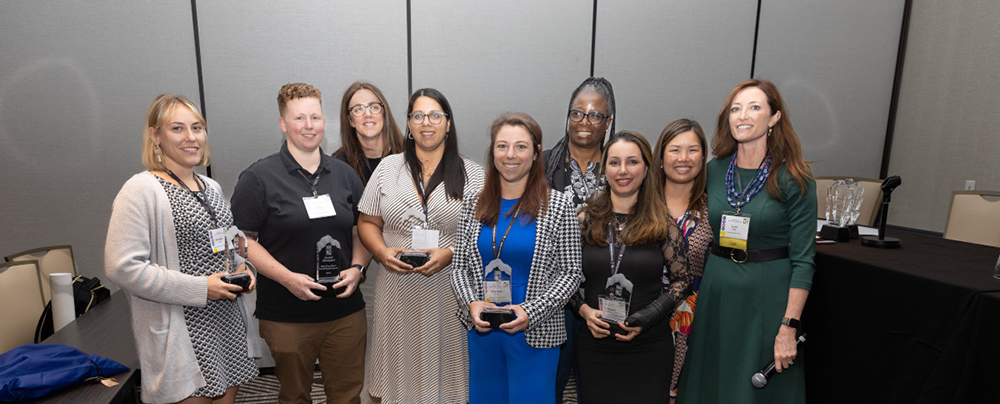 Every year we have the privilege of awarding several honors that allow us to bring the some of the brightest people working in disasters to the Natural Hazards Workshop. Will 2024 be your year?
The Workshop will be held July 14-17, 2024, in Broomfield, Colorado. Please read below for a list of upcoming opportunities to support attendance and apply soon!
Mary Fran Myers Scholarship
Deadline: November 15, 2023
The Mary Fran Myers Scholarship recognizes outstanding individuals who share Myers' commitment to disaster research and practice and have the potential to make a lasting contribution to reducing disaster vulnerability. Winners receive financial support to attend the Workshop.
For 2024, individuals who have never attended an in-person Workshop and who reside outside North America or the Caribbean are encouraged to apply. Learn more about the scholarship here.
Disability and Disasters Award
Deadline: November 15, 2023
The Disability and Disasters Award supports people with disabilities working in disasters, as well as those who care for, study, or advocate on behalf of those with disabilities. Award funds will allow the recipient to attend the Natural Hazards Workshop and either the Researchers or Practitioners Meeting that follow. Learn more about the award here.
Student Paper Competition
Deadline: January 16, 2024
The annual Student Paper Competition is a way to recognize students focused on hazards and disaster research. One undergraduate and one graduate winner each will receive $250, publication on the Natural Hazards Center website, and free registration for the Natural Hazards Workshop. Learn more about the competition here.
We'll be sending out more information on the Workshop soon, so please update your email preferences to make sure we have your most recent information. You can reach us at hazards.workshop@colorado.edu if you have any questions. We hope to see you at the Workshop!