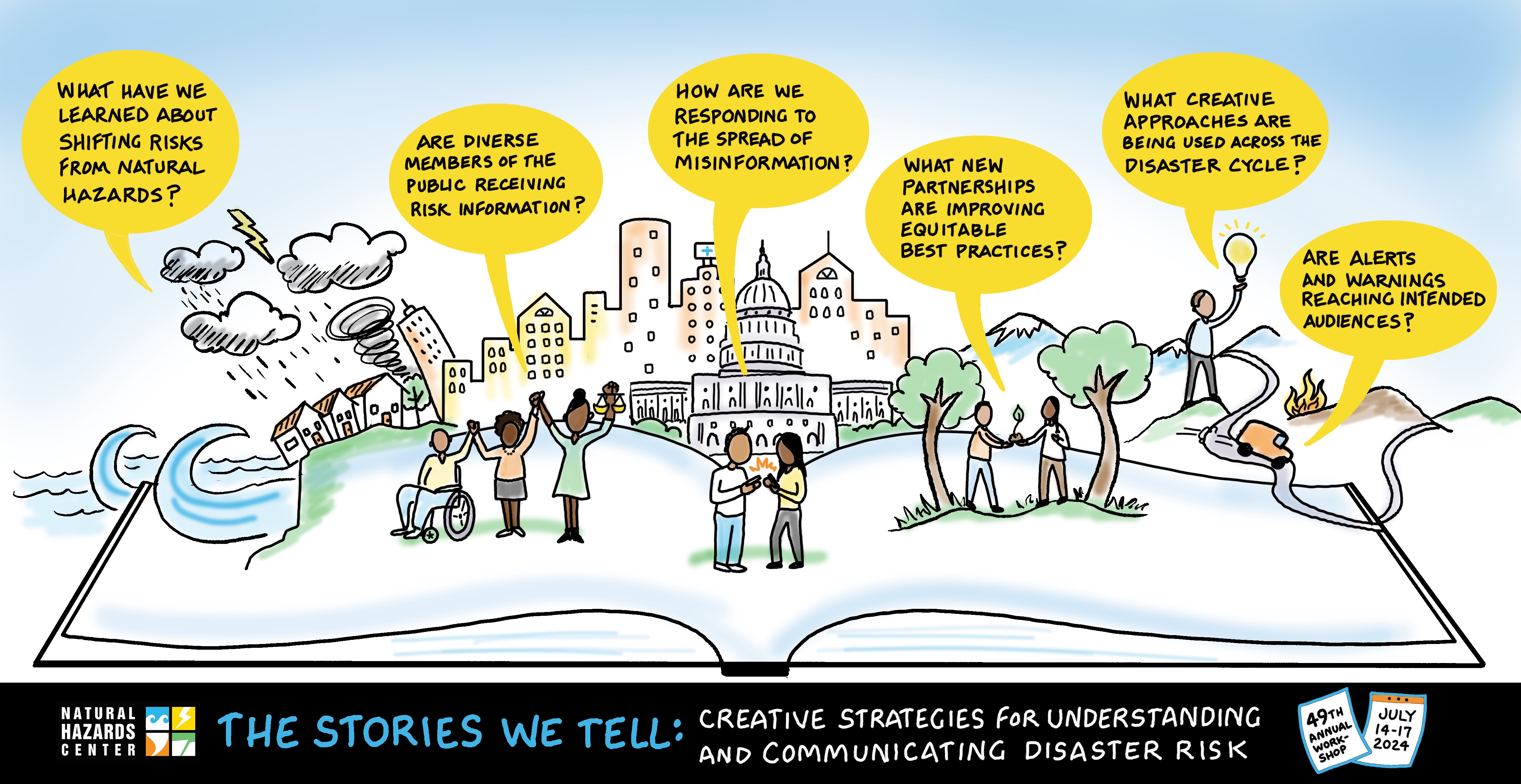 We're excited to announce that we'll be accepting submissions for the 2024 Natural Hazards Workshop through January 26, 2024.
Your submissions can be related to this year's theme—The Stories We Tell: Creative Strategies for Understanding and Communicating Disaster Risk—or can focus on other pressing hazards or disaster topics.
Submit Your Ideas Now
Please visit the online submission form to offer your ideas for trainings, listening sessions, roundtables, concurrent sessions, and new research and practice sessions. We look forward to incorporating your suggestions and expertise into the program.
Need Help?
If you're new to the Workshop or need help with your submission, you can join us for a virtual Q&A from 11:00 a.m. to 12:00 p.m. MT on December 5, 2024. We'll discuss the history of the Workshop, the submission process, and additional ways to participate.
As always, we're eager to learn from you, and we're thrilled to welcome you to your annual Natural Hazard Workshop in Broomfield, Colorado from July 14-17, 2024.