Dennis Mileti
November 7, 1945 to January 31, 2021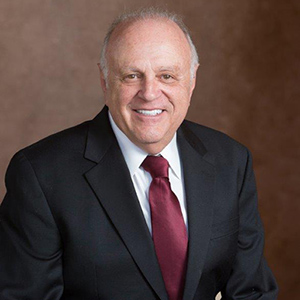 We are deeply saddened to share the news that our former Natural Hazards Center Director Dennis Mileti has died of complications from COVID-19. He was 75 years old.
Mileti was a luminary in the field of hazards and disaster research. During his tenure as director, he led the second assessment of natural hazards research, which culminated in the publication of Disasters by Design: A Reassessment of Natural Hazards in the United States. The work leveraged the knowledge of more than 130 of the nation's disaster experts and established a framework for sustainable hazard mitigation in the United States.
Mileti is also widely recognized as one of the world's leading risk communication scholars. He was an advocate of creating messages and warnings that encouraged people to prepare for and respond appropriately to disaster risks. He knew that moving this research into action could save lives.
"Dennis was a mentor, friend, colleague, and inspiration to all who met him, heard him speak, or were fortunate enough to know him," said current Director Lori Peek. "He could light up an entire room with his powerful words and insights."
Mileti earned his PhD in Sociology at the University of Colorado Boulder, where he studied under Natural Hazards Center founder Gilbert White. He graduated in 1975 after contributing to the first Assessment of Research on Natural Hazards. He returned to CU in 1994 to become the third director of the Natural Hazards Center and professor in the Department of Sociology. During his tenure, which ended in 2003, he worked to advance research on the societal aspects of hazards and disasters and to support the next generation of researchers and practitioners.