Tributes to Dennis Mileti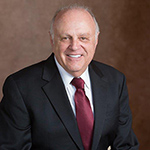 The following are contributions from the many people touched by the work, kindness, generosity, and scholarship of former Natural Hazards Center Director Dennis Mileti, who passed away on January 31, 2021.
Please note that you can click the images below to view them at their original size.
---
---
Paul O'Brien, California State University
All the tributes have been inspiring to read. The depth and breadth of lives Dennis touched is immense. Having been one of Dennis' graduate students from 1989 to 1993 his loss hit me hard. My first two years in the Ph.D. program at Colorado State was surviving coursework. After that came comprehensive exams and a dissertation. Those last three years I worked closely with Dennis as his teaching assistant for an academic year and we also commuted together from Denver to Fort Collins three days per week during the academic year. We spent endless hours on I-25 talking about lessons learned on aftershock warnings from the 1989 Loma Prieta earthquake in California. Those commuting hours were also spent getting an oral history of the hazards field from someone who spent his entire career trying to better the science to protect more lives.
Dennis for me was one of those once in a lifetime connections one has with another human being. He changed my life for the better and I believe all those he encountered during his career. How can I thank him for all of the hours of help he gave me in understanding the field of hazards and reading and re-reading and re-reading my dissertation until it was perfect. All this resulted in my career in the professoriate culminating with my recent retirement as a tenured full professor. Thank you, Dennis, for making the world a better and safer place and for recruiting, helping, and mentoring countless students and members of the hazard's community.
---
Ann Patton, Natural Hazard Mitigation Association
Dennis the Mentor - Unforgettable
Dennis Mileti was really good at unforgettable.
He was a master at slamming a rhetorical ball across the net, so to speak, by word or deed, in ways that were never to be forgotten.
Dennis delighted in finding ways to shock an audience into remembering his point. But his style was more than shock. He was also a master at what we might call kairos – creating the perfect moment to deliver a specific message with perfect precision, unforgettably.
The memories I most treasure are of Dennis the Mentor.
I came to the Natural Hazards Center as what you called a practitioner, but in fact I was a sponge. I was sopping up whatever wisdom I could from you to take back home to stop our town from washing away. For grassroots people like me, Dennis was wondrously kind and generous with his time and support. He invested in our struggles and success. He mentored with his great gift of kairos, driving home just the right word, nod, or touch when we most needed it.
He made it clear, in word and deed, that he genuinely respected us. And, as you seasoned mentors know, respect empowers.
It's a joy to remember Dennis Mileti. "It makes me smile to have you in my life," he once wrote me. "And how nice it is to know about all the young people behind us who will make great as yet unimagined accomplishments."
And I would say, in response: It makes me smile to think we were privileged to share this capricious planet with you, Dennis. I think you must have known that those you mentored would carry on your work even after you were gone from this earth. That's a precious legacy.
Dear Dennis, for those of us who had the chance to know you, you are truly unforgettable.
---
Dave Applegate, U.S. Geological Survey
Dennis had a tremendous influence on the mission of the USGS over decades of engagement in which he pressed us to add the human element into hazard equations, thus helping the Survey to better serve the people. His insights have shaped our approach to communicating risk, how we frame warning messages and share preparedness information, and much more. He brought a great irrepressible spirit to the disaster research community -- an energy source that will long outlast him. I am so very grateful.
---
JoAnne DeRouen, University of Louisiana at Lafayette
Photo of three greats from the Hazard Center. From right, Gilbert White, Mary Fran Myers, and Dennis Mileti. (Photo taken by Alice Fothergill, August, 1995.)
---
Alice Fothergill, University of Vermont
Dennis and I met in the fall of 1993. He was a new professor at CU; I was a new graduate student. In time, he became my supervisor, mentor, and doctoral advisor. I still clearly remember our rather intense conversation when he invited me to join his Second Assessment research team. I was hesitant, but he was so convincing! I said yes and never looked back. I am so grateful to Dennis for all the opportunities he gave me, for teaching me his unique research process and organizational methods, and for the immense confidence he had in all of us. He invested in his motley grad student team (Jo, Eve, Nick, Enrique, Betsey, Len, and me) and he introduced us to the disaster field. When I was about to have my first child, Dennis hired Lori Peek to be my replacement at the Natural Hazards Center. I still remember how excited Dennis was about bringing Lori on board: "You're going to love her," he said. He knew how to build teams and mentor the next generation. I feel so fortunate that I got that time with Dennis, and I am so honored by how much he believed in me.
---
Thomas Chen, Academy for Mathematics, Science, and Engineering
Extremely saddened to hear of the passing of Dennis Mileti. His work and expertise inspired my work in developing systems to prepare for and manage natural disasters. Disasters by Design was also a great inspiration in itself. He was a trailblazing figure, and there's no one quite like who he was. I am very appreciative for what he contributed to this field both scientifically and as a wonderful person.
---
Mark Benthien, Southern California Earthquake Center
Dennis was an Advisory Council Member for the Southern California Earthquake Center (SCEC, www.SCEC.org) for about 13 years, and key mentor for my work since I began at SCEC in 1996. Early on, he told me that I needed to take on being an "orchestra leader" among the many people and organizations working on earthquake resilience and safety in Southern California, which is what led to the Earthquake Country Alliance (now statewide, www.EarthquakeCountry.org) and Great ShakeOut Earthquake Drills (now global, www.ShakeOut.org). His research on what motivates preparedness actions is the basis for how we organize all of our public education and preparedness activities (especially ShakeOut). I wrote a longer summary of his role in SCEC and impact on my career as a SCEC Newsletter article - see https://www.scec.org/article/679.
Just a week before he passed, plans were being made to hold a webinar for him to present his talk about Coachella Valley earthquake safety, a passion he took on after retiring to the area. I was honored to subsequently be asked to deliver his presentation (which I had helped create), on March 31, which was co-hosted by the Coachella Valley Disaster Preparedness Network and ECA. The recording of the webinar will soon be available at CVDPN.org.
When our leaders and mentors are gone, it makes it clear that "we're the ones" to carry on or build upon what they created or inspired. I'm fortunate to have been one of those Dennis inspired, and also to work for an organization that has allowed and supported me to become the orchestra leader he encouraged me to be.
---
Mariana Amatullo, The New School
Mariana Amatullo, Associate Professor, Parsons School of Design, The New School, New York
The New York Times, always my newspaper of choice, no matter where I have lived, but now my local newspaper since my relocation to Manhattan from the LA area we 4 years ago, has been running a beautiful and poignant tribute of the 500,000 plus lives lost to the pandemic in our country. I do not necessarily dwell on this section but for some reason, I did earlier this week. I started reading the stories online and suddenly, there was Dennis' headshot and tribute with the caption "Expert on Preparing for Disasters dies at 75."
I am a professor of design strategy and management and I have been focusing on a field of design we call "social innovation" where we work at the edges of many disciplines on issues that matter and make a difference in communities near and far. I met Dennis through Dr. Lucy Jones and many of the leading scientists and emergency managers and civic leaders with whom I had the privilege to learn from starting in 2007 as I joined the steering committee of the Great Southern California ShakeOut initiative. At that time I was leading the Designmatters at ArtCenter social innovation program in Pasadena and we were working with our students and faculty to conceive of a public awareness messaging to get Los Angeles ready for the "Big One." I was working with a team of colleagues at the time to source key experts we could invite to the college to brief the designers on the key research on disaster preparedness they should be focusing on for their campaign work. Dr. Lucy Jones suggested inviting Dennis and I remember looking up his CV and feeling slightly intimidated: would this expert take the time to come up to Pasadena and share insights with design students for concepts that might or not translate into impactful messaging? I summoned enough courage to make the call and a few weeks later, Dennis was there, in our studios, imparting his incredible knowledge, making it accessible and memorable for designers to take it on and be inspired with.
One of those memorable pieces of advice I remember he shared with us was the importance of consistency and repetition of the message but also his belief of creating what he quoted was the "the water cooler effect." Making sure whatever message you have will be deserving of a casual and unsolicited conversation in the office by the water-cooler, when (before Covid) one might spontaneously gather to catch up in the middle of a workday. I went on to invite Dennis back to ArtCenter a couple of times and was thrilled he always had the generosity to accept inspiring our students, including for the ArkStorm campaign ideas we also developed in partnership with Dale Cox, Lucy Jones, and others at USGS.
I am very sorry to hear of his loss. Our academic circles are poorer without his light and wisdom.
---
Aaron Johnson, Colorado State University - Pueblo
I worked as an RA and TA for Dennis. He was unconventional but an excellent mentor. He was the lead author on my first publication (a literature review of risk communication research). I remember working on it with him and several other grad students (including Lori Peek) when the Hazards Center Library was in a little bungalow on Grandview Ave. It was my first summer in grad school and it was a perfect introduction collaboration and collegiality. I was also Dennis's TA in the huge, 400+ student Intro class. It was my first semester at CU Boulder, and Eager to please, I volunteered to lecture on a day he would absent. When the time came I realized I had not thought through my decision. As we know Dennis was a tough act to follow! … so many disappointed undergrads that day ;-) RIP Dr. Mileti, you are missed in so many ways.
---
Marcia Stein, Coachella Valley Disaster Preparedness Network
Dennis was brilliant and a wonderful friend. He was my mentor in EP when I chaired the RM Emergency Preparedness Commission for seven years. I miss him and think about him daily.
---
Laurence Svirchev, Svirchev OHS Management Systems
Dr Mileti is a scientist who changed the trajectory of my thinking. I was studying Earthquake Disaster Management when he lectured at Royal Roads University. He posed the question why do people build in areas prone to natural disasters. A few months later I arrived at the Chengdu University of Technology to meet a geologist, LI Yong. 70,000 people had died in the Wenchuan Earthquake that year. Dr Li asked why a candidate studying disaster sociology wanted to study under a geologist. I said, "We can't predict an Earthquake , but we can study we people build on a faultline."
Dr LI stated, "I have asked myself that question many times, but I am a geologist." We figured out we could work and publish together, and that happened. I guided many of his students in their thinking and LI and I published many works together. All of that from a single lecture from Dennis Mileti. I'm just one person, but Dr Mileti has influenced so many more on the basis of his ideas.
I could only wish Dr Mileti could see us through to more ideas and knowledge. We were not friends, although we had some correspondence. I wish solace to his family and friends.
---
Kate Long, Dr. Lucy Jones Center for Science and Society
Dennis was a both bridge builder and a provocateur. He would often say, in his best conspiratorial tone: "All the good stuff is on the margins between the disciplines." He respected and encouraged those of us who work along what scientists pejoratively call "the last mile" — that long, steep mile where physical and social sciences get (or don't get) turned into policy and behavior change; the implementation mile where lives can be saved and lost. His work on disaster perception and on the importance of coordinated communication were the foundation on which we built The Great ShakeOut Campaign, now practiced annually and across the world. But his contribution to public safety went beyond his comprehensive research — even beyond his ability to translate those conclusions into actionable advice for emergency management practitioners like me. Dennis could bring the joy. Dennis' genuine curiosity, wicked humor and sheer vitality made him — among other things — the best lunch speaker in the history of lunch speakers. He was also a maker of The Perfect Martini. But first and finally, he was a one-of-a-kind inspiration, mentor and friend.
---
Russell Rickart, Federal Emergency Management Agency
Mr. Mileti was a huge factor in my life path. I was his student in a Sociology class while he was at Colorado State University in Fort Collins around 1992-93. I recall the main text was a book on assessing risk and technological hazards. I was so taken with his passion for the material that I also became excited. His teaching style was infectious. Fast forward a few years and I took a job working for the Federal Emergency Management Agency (FEMA) in Chicago. Dennis was no small part in the stars aligning at that juncture. I thank him for it. Here I am, 29 years after meeting Dennis, wishing that I could chat with him about how the last 26 years in FEMA have been. During the period after I left school I only had the chance to reconnect a few times. twice at the Natural Hazards Conference and once when FEMA Region 5 invited him to be the keynote speaker at our 2003 Flood Summit Conference (photo attached). I must say that I was flattered when he remembered me from all those years ago. I will miss him and I am so happy for the influence he had in my life and my career.
James Russell, Insurance Institute for Business & Home Safety (Retired)
I was introduced to Dennis in 1996 by then IBHS President, Gene Lecomte, a long-time supporter of the Natural Hazards Center. One could easily see this man's academic accomplishments, but over the years I was privileged to associate with him, I was impressed with his zeal for all of us to implement the findings of research. Additionally, he was an able organizer and a true people-person who valued the contributions of all.
---
Ahsan Kareem, University of Notre Dame
I was just shocked to read about Dennis' passing away from NYT. I had the pleasure of serving with him on NRC's Committee on Natural Disasters in late 80s and early 90s. We met as a group several times a year and oversaw NRC's program to develop comprehensive reports after disasters, the only such effort then. Later I served on his several studies on disaster recoveries and on reassessment of our mitigation and recovery strategies. It was my early introduction to the role of social science in disaster mitigation. I only met him once after those days at a conference on risk and reliability briefly where he gave a lecture on the role of social sciences. He was a very fine gentleman and great for conversation at dinners on a variety of topics. A very pleasant personality with a big smile. May he Rest In Peace. Ahsan
---
Chris Tucker, Emergency Preparedness Canada (Retired)
I first med Dennis in the mid-'90s. The International Decade for Natural Disaster Reduction was in full swing and Dennis was doing his utmost to fuse the North American community into action through his and Mary Fran Myers efforts at Natural Hazards Center. Dennis had an enthusiasm and energy for the work which was contagious. He was the catalyst that brought together a multi-discipline team of researchers from Mexico, the United States and Canada to create the first North American Natural Hazards Map in 1998. I, like many others, thank him for his untiring efforts to transmit wisdom and lessons for managing events that we still grapple with in our societies. The seeds he planted continue to be nurtured - the best of legacies.
---
Patrick Roberts, Virginia Tech
Many people think of the essence of scholarship as the time spent in libraries and laboratories to produce journal articles and tomes circulated among experts. A less appreciated but at least as important part of scholarship is building a scholarly community, making connections among people, mentoring and cultivating new generations, and conveying excitement and appreciation. Dennis was the rare person who excelled in both of these modes. He will be missed, and he will continue to inspire those who knew him.
---
Jon Shefner, University of Tennessee
Dennis Mileti was my professor when I was pursuing my MA in Sociology at Colorado State University. He also employed me as a graduate research assistant. He was smart and drove his students hard. He was also kind in ways I didn't recognize at the time, and took me seriously as a student and budding professional. I did not recognize at the time how important his regard was to me, but I learned over time. I like to think the way I act with graduate students I work with has a lot to do with the kindness and wisdom Dennis expressed so often. He was a wonderful man.
---
Ross Corotis, University of Colorado Boulder
How saddened I was that we lost Dennis. He was such a wonderful icon, both as a personality and professionally. I know that the whole natural hazards community feels this loss.
Shortly after I arrived at CU as the Dean of Engineering and Applied Science, Dennis approached me to serve on an internal advisory committee for the Natural Hazards Center. Years later, when I stepped down as Dean, I had seen the light regarding natural hazards research and was looking to take the first sabbatical in my career. I asked Dennis for his advice, and he introduced me to the regional planning people at the University of North Carolina (David Godschalk, Phil Berke and Ray Burby) He said that would have been his first choice for a sabbatical. I asked him if he minded guiding an engineer, recalling his frequently expressed concern that engineers thought we could always build our way out of all issues. He replied, "Oh, enlightened engineers are among my favorite people." I felt so honored to be considered by Dennis as enlightened. In 2001 I asked Dennis to give a keynote address at the largest international meeting in my traditional area, structural safety and reliability (I was the conference technical chair). He accepted, waived his customary honorarium, and of course did a magnificent job (without PowerPoint, thereby being unique in the whole conference). A highlight for me was when he asked whether we engineers really were so sure of earthquake magnitudes and structural aseismic measures that we were comfortable putting people in 50-story buildings in Los Angeles. I think the audience divided between enlightened engineers and…
I always found Dennis approachable, friendly, professional and warm. My sympathies on this loss to everyone who knew him, and to the entire natural hazards community worldwide.
Ross B. Corotis Enlightened Engineer
---
Lucy Jones, Dr. Lucy Jones Center for Science and Society
When I began work in California as a seismologist, I found myself learning by trial and error how to handle the public's demand for information after an earthquake had occurred. Once I looked outside my physical science silo, I found Dennis Mileti, his work and his colleagues that could explain so much of what I experienced. But it did more than explain what was happening; it provided guideposts for how to do better.
I first met Dennis in 1994. I had been talked into creating a public handbook after the Northridge earthquake and was trying to figure out how to do that. Someone pointed out Dennis at a conference and said I should ask his advice. A physical scientist asking him to tell me what to do! He loved it. He put his martini to the side and spent an hour reeling off idea after idea and writing tiny notes on the cardboard back from a pad of paper. He told me the myriad ways that physical scientists have gotten this wrong. I still have that cardboard and I did my best to include all his advice in Putting Down Roots in Earthquake Country.
Dennis became a mentor and a friend. At another Natural Hazards Workshop, Dennis, Mark Benthien and I spent a dinner refining the Seven Steps to Earthquake Safety into pithy short phrases. When I led the project to create the Great ShakeOut, we specifically designed it to follow the social science findings that Dennis promoted, consistent messaging, visual reinforcement, always connecting solutions to the problems. It worked, because the physical scientists and social scientists working together are always more than the sum of the parts.
Dennis also told me that sadness discourages action while anger motivates it. I am going to be angry at his death, at the deaths of so many of our elders from whom we could still be learning. Our Covid response was like the most unethical social science experiment possible -- let's take all the advice about crisis communication and do the opposite to see what happens. Dennis deserves all of our anger. I want to use that anger to find ways to make sure this doesn't happen again.
---
Nathan Wood, U.S. Geological Survey
I admired Dennis from afar for many years while attending the annual Natural Hazard Center workshop in the late 90's and early 00's. It was not until the end of the 2000's that I had the pleasure, honor, and privilege to work with him on a project (specifically, a NRC committee related to the nation's tsunami warning system). It was there that I got to see firsthand his intelligence, passion, warmth, and wit. He was an absolute pleasure to work with and it was just one example of many where his efforts have made our country and the world safer to future extreme events. I have grown tenfold both as a person and as a hazard professional for having known Dennis.
---
MaryLou Suter, Rancho Mirage Emergency Preparedness Commission
As I read through the more than 50 tributes on the Natural Hazards Center website from around the world to Dr. Dennis Mileti, I realized the grand scope of Dennis's accomplishments – and the insights he deployed to connect with his university students, his professional colleagues, and us. He approached his advisory position at the Rancho Mirage City's Commission in a measured way.
Dennis asked us direct questions -- and then listened carefully to the responses. He attracted people because he expected excellence and motivated others to achieve it -- as he did. He took the time to listen and to offer honest, respectful and relevant guidance. Year after year, Dennis invited highly accomplished colleagues as speakers to our Rancho Mirage Town Hall Forums, to help our residents understand the risks inherent in living here and to guide us all on the road to plan and prepare to mitigate those risks.
Dennis was a gentleman, but at the same time could be quite funny. Here is an example: Dennis was asked to speak to a group of residents at a local home owners' association meeting. I accompanied him. We first visited the Chair of the HOA Board, in her home. The woman served us sweets and coffee and delighted in providing a tour of her lovely, newly redecorated home. The presentation was a few weeks later. As Dennis was speaking in front of some 80 or so residents of this exclusive Country Club, he described techniques to use to avoid injury during a severe earthquake such as the one expected in the Coachella Valley. "You must drop, cover and hold on. Get on your knees! Crawl or duck under a sturdy wooden table or desk! Cover your head and neck with one hand while you hold on to the table leg to keep the table from moving away," Dennis said. The Chair woman quickly raised her hand. "But Dr. Mileti, you know I just bought that marvelous glass dining room table. I don't suppose that would work, so what should i do?" Dennis's charming smile transformed into a very serious and direct stare. He paused and said—"I hoped you would mention that table." His voice level rose. "Sell it! Get a sturdy wooden table instead. Take it to that nice woman, Misty, who has a great consignment store." he exclaimed loudly. And then the charming "Dennis face" returned and he said very kindly and gently "Your life may depend on it." Dennis kept his audience interested and he delighted in doing so.
Thank you Dennis Mileti for your teaching, mentoring and friendship. You are unforgettable and irreplaceable. Our Commission will continue Dennis's remarkable efforts here in Rancho Mirage and beyond -- in his memory --- and in his honor. May it be so. Thank you.
---
Shawna Bruce, M.D. Bruce & Associates Ltd.
I never had the pleasure of meeting Dr. Dennis Milieti, but I applied his research on risk communications to my work in the petrochemical industry and today, in teaching future emergency management students. He made academia easy for the rest of us to understand.
I wrote this blog dedicating to Dr. Mileti's research and it includes references to his work that support writing with clear messages when communicating in emergencies. His research on developing public alerts and warning messages shaped how alerts and emergency messages motivate action and save lives.
Dr. Mileti will be missed, but his legacy and research will live on by sharing and adopting his best practice examples and applying them to disaster and emergency management.
https://www.mdbruceandassociates.com/post/clarity-in-crisis-lessons-learned-from-dr-mileti
---
Howard Kunreuther, University of Pennsylvania
Dennis Mileti was a giant in the natural hazards field and impacted many researchers (including me) as well as practitioners with his insights as well as his clear vision. He was interested in other people's ideas and responded with constructive comments that reflected his views on the topic without indicating that he expected you to adopt them. For these reasons, Dennis was admired and respected in the hazards field by everyone I have known.
My principal interactions with Dennis were when he was Director of the Natural Hazards Research and Applications Center and headed up the Second Assessment of Research on Natural Hazards in the United States that led to a series of books published by the Joseph Henry Press. I admired the way Dennis brought a group of us together to discuss the nature of the research that would be in these publications and he wrote an important lead volume that highlighted the key findings of the Second Assessment.
Dennis and I had many conversations during the following years on future research issues in the hazards area. He provided me with ideas for studies based on his insights with respect to developing risk management strategies that would have a chance of being implemented if one could bring the key stakeholders together. Dennis will be remembered for his ability to do just that.
---
Claire Rubin, Claire B. Rubin & Associates
Although I have not seen Dennis for a few years, he was a wonderful friend and colleague for many years. I admired his style and ability to present important information about emergency management. He was always upbeat and lively. May his memory be a blessing.
---
Grace Koshida, Environment Canada, Retired
I am greatly saddened to have learned the news of the death of Dennis Mileti.
I was fortunate to attend the annual Natural Hazards Workshop in Boulder, Colorado for several years when Dennis was the Director of the Natural Hazards Center. Those annual meetings were a fertile ground for sharing ideas and allowed me to meet a diverse group of people working as hazards/disaster researchers and practitioners. I also remember getting Disasters By Design during one workshop, and of course, Dennis was most happy to sign my copy.
Dennis was kind, thoughtful, passionate, and generous every time I saw him. His passing is a great loss to this community.
---
Nicholas Flores, University of Colorado Boulder
I met Dennis in the summer of '96 when we traveled together to NSF for the inaugural meeting for the project Enabling the Next Generation of Hazards Researchers. As we rode the bus Dennis told me about his career and his PERA retirement. In particular he shared with me that a time would come where he would be paying to come to work and when that time came he would retire.
I got to know Dennis much better through my IBS affiliation. I have such fond memories of Dennis and Mary Fran Myers standing outside of the old Hazards Center Building smoking cigarettes. I loved chatting with them. These were also the days of Gilbert White. It is hard for me to emotionally separate the three of them.
I was a late bloomer in academia and prior to becoming an economics professor, I had jobs that introduced me to people more interesting than your typical professor. Upon meeting Dennis I recognized that his engaging style and flair made him outstanding, special. I very much loved visiting with him. I remember his kicking the smoking habit with nicotine gum about the time he got a really sweet Audi sports car. I asked him how things were going and he answered chewing away that stopping smoking was a challenge, but the car was great.
That day when PERA would usher him out came and Dennis invited me to his retirement party at the Med in Boulder. As soon as I walked in he came up to me and reminded me of his promise that day in '96 as we rode the bus. I think that party was the last time we saw each other physically though I recall a few emails.
While I am very saddened that Dennis' retirement years were cut short, I am grateful that I was touched by his generous, fun, and interesting spirit. I will always remember his smiling face. I am thinking now of a Hazards Workshop in heaven with Dennis, Mary Fran, Gilbert, and Bill Anderson working it all out. God bless them all.
---
Michael Lynn, University of Colorado Boulder
I Had the honor of knowing and working with Professor Mileti for a few years as I began advising in the University of Colorado's Department of Sociology back in 2000. Whenever he taught, the numbers of students declaring the sociology major skyrocketed.
I once asked him what his "secret" was regarding teaching. He told me, "I don't talk AT the students. I talk TO them. I tell them WHAT THEY NEED TO KNOW."
Professor Mileti was also very funny. I an impromptu gathering, he once remarked that the secret to filling up seats in sociology classes was "putting the word 'sex' or 'criminal' in the title."
Rest in peace Dennis Mileti. You made the world a better place.
---
Lori Hunter, University of Colorado Boulder
Dennis Mileti -- what a guy! Dennis was chair of the Sociology department at CU Boulder when I was hired in 2000. I'll never forget that two weeks before my first semester began -- in the midst of moving, settling, learning a new campus -- Dennis handed me his 450-student "Introduction to Sociology" course -- he said it'd be no problem because he'd already ordered the textbook! Not only was I terrified by the course itself, but also by trying to fill the incredibly-large shoes that Dennis had left. He was a legend in the "Intro" classroom -- as so many have noted in these tributes, his personality was bigger-than-life and he used that personality to inspire, motivate, and sometimes surprise, his students. Even so, I was honored at his trust in me and I worked hard to rise to the occasion -- I even went on to teach and love that course for a decade+ after. Thank you Dennis for the confidence, motivation, push, and of course, support. You will be so very much missed.
---
Yang Zhang, Virginia Tech
When I joined the Hazard Reduction & Recovery Center at Texas A&M as a graduate student, Dennis's book, Disasters by Design was one of the most important books that introduced me to this field. Dennis does not know me, but his influence on me is long-lasting. I attended several Natural Hazards Workshops during Dennis's tenure as the center director. I always enjoyed his humor and witty remarks at the workshop. My best memory of Dennis took place after his retirement, again at one Natural Hazard workshop. He loved his new Audi TT convertible very much and he made it very clear to a group of us surrounding him for a chat.
---
Susan McCutchen, National Academy of Sciences, Retired
I worked with Dr. Mileti at the National Academy of Sciences (now branded the National Academies of Sciences, Engineering, and Medicine) through the Committee on Natural Disasters. He was a kind, compassionate human being and carried his extensive knowledge as something to be shared, not lorded over others, such that he treated the administrative project staff with the same respect as he did the "professional" senior staff. I am saddened to hear of his passing.
---
Patricia Milligan, Nuclear Regulatory Commission
I first heard Dennis Mileti speak at a conference almost 30 years ago. I was riveted. I heard him. I channeled him. I had the opportunity to meet him a number of times in the years that followed. After each and every meeting I walked away deep in thought because Dennis had challenged me to "really think about it". The world has lost an extraordinary man. We are grateful for all that he did. My deepest sympathies to his family and friends. And thank you for sharing him with the rest of us.
---
Keith Porter, University of Colorado Boulder
I am a structural engineer who worked with Dennis several times over the last 20 years or so. He was a rare interdisciplinary social scientist who actively engaged engineers and earth scientists. He worked hard to help my community understand the human dimensions of our work.
The structural engineering community has very few Dennis Miletis in it. We need to honor people like him and reach out to his successors. They can make us better at what we do.
---
Tom Tobin, Retired
Dennis was a colleague and friend for decades. I treasure many memories, but two illustrate why I respected him so much. Dennis served on the project management committee for the FEMA-funded study on the benefits of mitigation. He was passionate and demanding a rigorous approach to the study. When we were writing the request for proposals for the study team and designing the approach, Dennis was adamant demanding a statistically rigorous approach and well qualified participants. In a large part due to his demands the study, carried out by an excellent team of scientists and engineers, produced the 2004 report, Natural Hazard Mitigation Saves. The report showed that money spent on reducing the risk of natural hazards is a sound investment. On average a dollar spent by FEMA on actions to reduce disaster losses provided the nation about $4 in future benefits. Dennis was disappointed, he wanted the result to be 16 to one to prove the adage that an ounce of prevention was worth a pound of cure! Dennis' passion for analytical rigor and for proving the value of mitigation actions helped all of us.
---
Lori Dengler, Humboldt State University
I first crossed paths with Dennis in 1992. It was after a major Northern California earthquake and I had gotten funding to write an earthquake preparedness magazine. As I was compiling resources, I came across the SF Bay Area publication "The Next Great Earthquake may be closer than you think." A little more researching and I found a study of the effectiveness of outreach efforts associated with the publication. It was led by Dr. Mileti. I tracked down his phone number and gave him a call, expecting voice mail or a secretary. First ring and Dennis picks up. That first call lasted at least a half hour. We had a number of calls over the years since then. Two weeks before our publication came out it occurred to me it would be useful to assess its effectiveness. Dennis helped me put together a questionnaire, beginning a survey process that continued for twenty years as I published new additions or significant earthquake and tsunamis occurred. He encouraged me to attend the Natural Hazards Workshop in Boulder. I went nearly every year between 1994 and 2003. In addition to the great talks and discussion, there are two things that stand out to me in the Mileti era of the Workshops: the diversity of social and physical scientists, researchers and practitioners, young and old, and his admonishment to always raise your name tag so people didn't have to stare at your belly to learn who you were. I last talked to Dennis in September 2020. Since I retired six years ago, I write a weekly newspaper column about earthquakes, tsunamis and preparedness. When I start an article, I usually have an idea of where it's headed but I'm never quite sure of the turns it will take. That September I decided to take on disaster communication and not too surprisingly, Dennis showed up (https://www.times-standard.com/2020/09/13/lori-dengler-human-behavior-is-as-important-as-technology-in-disaster-response/ .) I hadn't spoken with him since 2014, but he just walked into the middle of that column and took it over. Afterwards, I decided to share it with him so I sent him a text. I knew he had health challenges and wasn't expecting a response. He called me within the half hour. It was a typical Mileti conversation. He ragged me a bit over what I had said, I talked about what I had been working on and we both expressed our horror over COVID and politics. And I had a chance to thank him for his inspiration and willingness to spend time talking and mentoring a geophysicist from California. I mentioned that I grew up in Rancho Mirage and promised to visit after COVID. The discipline of disaster behavior lost a giant on January 30. I lost a friend and I am so sad that I won't get to make that visit.
---
Eddie Bernard, National Oceanic and Atmospheric Administration
I knew Dennis through the activities of the National Tsunami Hazard Mitigation Program, which led to the passage of the Tsunami Warning and Education Act in 2006 and renewed in 2017. He served as an advisor during our program's first five year review. Dennis was my favorite social scientist as he always made great comments at meetings that were relevant, honest, and impactful. We have lost a great mind and a dedicated natural disaster advocate. He did leave a lasting legacy through his prolific writings. The tsunami community, however, lost a real friend.
---
Erica Kuligowski, RMIT University
Dennis was my mentor and I will miss him dearly. Early in my career, I had the honour of working with and learning from him during the NIST study of the 2001 World Trade Center Disaster. Dennis introduced me (a fire engineer at the time) to the social sciences and was a big influence on my decision to study sociology. From that first moment on, I was drawn to his passion and enthusiasm for research, his extensive knowledge of human behaviour, and his insistence on translating research to practice.
I am forever grateful to him for so many reasons, but especially for:
Believing in me, even when I didn't believe in myself
Generously offering his home and time to someone so new to the field (who was really just learning about herself as much as her studies)
For encouraging me to exist outside of my comfort zone
For pushing me to consider other explanations (than simply my first assumption)
For providing opportunities early in my career to shine alongside him
For showing me how to be a successful researcher
For completely capturing a room when he presented (it was amazing to watch)
For laying a foundation on which his mentees and many others can continue his work to protect people exposed to natural hazards around the world.
May we make him proud, always.
---
David Pellow, University of California, Santa Barbara
I will always remember Dennis's incredible energy and enthusiasm. He was unflappable as Chair, even and especially when there were major challenges on his watch. He hired me in 1999 at CU and invested a great deal of time in mentoring me during my years in Boulder. He was a real human being and had a helluva sense of humor. I'll never forget his offer to install tiles on my kitchen counter when I was considering a remodel job--it never came to that but we had a good laugh about his extraordinary range of skills, from sociology to carpentry. I'll miss you very much, my friend.
---
Jason Boardman, University of Colorado Boulder
I arrived at CU in the summer of 2002 having recently defended my dissertation, Anya had just celebrated her 1st birthday, and the four of us (if you count Peet the super-dog) were living in faculty housing on 19th. I had never prepped a class, I had no idea what was meant by service, and I had no real understanding of what was expected of me as a new Assistant Professor. Dennis not only helped me get set up early in Ketchum Hall (despite the fact that i wasn't really on the clock yet) but he met my confused, lost, and anxious self with a broad smile, palms up, and a "don't worry, we'll take care of it" approach that made this transition so much smoother than it could have been. I got the sense that this wasn't Dennis being "the Chair" but rather Dennis being Dennis. It was so important to me to have that calming and reassuring anchor at that point in my life. I will always be grateful for his patience, compassion, and sense of humor.
---
James Schwab, American Planning Association
For years, I had the special privilege of listening to Dennis Mileti's presentations at the Natural Hazards Center, and occasionally in other forums. One memorable line came, I think, about ten years ago, when he asked the audience how many people had flown to the conference. Most hands went up quickly, for obvious reasons. Dennis stared at the audience with his sly grin and shouted, "What? Are you crazy? Don't you know airplanes can crash?" Of course, we all knew that, and he knew that we knew that, too. But it was his way of getting inside your head to think through how we communicate risk. He wanted to take what could seem complicated and show us how we could help alter people's perceptions in meaningful ways. And that leads to one of the other famous lines from the Dennis Mileti playbook: "We know this." Or better yet, "We know how to do this." In other words, let's use our collective knowledge and not waste time pretending we need to rewrite the playbook for better risk communication. Share what we know, and make it matter. Why? Because results count, and better, more accurate public perceptions of risk influence what we all can do. Dennis's specialty was risk communications, and he was a top-notch communicator to the end.
---
Phil Berke, University of North Carolina at Chapel Hill
When I think of the many people with whom I have crossed paths, Dennis was one of those people who had an indelible impact on me. He was an inspiring speaker who could raise my pulse and stir my convictions about the need to build community disaster resilience. He left me with an enduring message, that changing human behavior is at the core of disaster risk reduction. He was relentless in his message that influenced my own work and the work of so many others.
---
Joyce Nielsen, University of Colorado Boulder
I will always think of Dennis as a free and open spirit that was delightful to encounter and work with in an otherwise bureaucratic context. I will always remember his distinctive, deep and infectious laugh. As sociology department chair and as a good friend and colleague, he could be entertainingly dramatic at the same time that he was intellectual, efficient, and wise. I will remember that he and I laughed a lot as we maneuvered our ways within and outside of academia. Good but now sad memories.
---
Carter Butts, University of California, Irvine
Dennis Mileti was a giant in the field, who - in addition to his own research contributions - both trained and inspired many others working on the study of hazards and hazard communication. I remember Dennis as an outspoken figure, whose puckish delight in stirring up debate was matched by his concern with getting things right. I also saw the depth of his concern for his proteges, to whom he continued to provide both professional and personal support for many years after they left the proverbial nest. Although I did not have the honor of knowing him as well as some of my colleagues, he left an indelible impression. Especially in these times, his powerful voice for truth, for evidence-based policy, and for the pushing ourselves to constantly improve our understanding of the world is sorely missed. Of course, if he were here with us, I can't help but think that he'd be telling us to stop talking about him, and to get out there and raise our own voices - preferably in service of better warnings and alerts! There will only ever be one Dennis Mileti, but hopefully the efforts of all who build on his work will constitute a legacy of which he would have been proud.
---
David Mendonca, Rensselaer Polytechnic Institute
The prospect of speaking with Dennis always got my pulse racing. I seldom felt ready to do so. I recall a singular thought flashing through my mind at these moments (typically at the Natural Hazards Workshop): "What conundrum does he have for me with this time?" Dennis was one of great 'agents provocateurs'--he kept me (and I suspect lots of other people) on my toes in all circumstances. This was a delicious if sometimes terrifying feeling. That he managed to do so with an abiding spirit of collegiality and positive thinking made the experience of speaking with him all the more wonderful. There is some gratification in reading all these comments that his spirit--wry intelligence, broad knowledge, a discerning intellect, and an abiding affection for his community--lives on in those whose lives he touched.
---
Michael Radelet, University of Colorado Boulder
Dennis was Chair of the Sociology Department at CU when I was hired in 2001, and in 2003 I succeeded him in that role. Although by that time I had already served a five-year term as a Department Chair (University of Florida), I learned a tremendous amount from Dennis about university politics, budgets, supervisory methods, and a host of other administrative and people skills. Often I asked myself WWDD – What Would Dennis Do? I also know he was a tremendously successful classroom instructor. I am not much a believer in eternal life, but I do know that Dennis lives on as a role model for scores of his friends and students, including me.
---
Larry Larson, The Association of State Floodplain Management
I first met Dennis decades ago when both of us would attend the Natural Hazards workshop at Boulder when Gilbert White was the Director at NHC. I recall sitting on rocks talking with Dennis at Gilbert's ranch in the mountains for the Tuesday nite barbeque. Dennis was such an amazing professional and individual who would challenge your view to make sure you had given careful thought to your opinion.
I was part of the large group of 130+ professionals who worked under the expert guidance of Dennis to help produce the second assessment of natural hazards. The group produced volumes of reports on various aspects of hazards, and Dennis the intellectual capacity to analyze all of that and put the data into the seminal publication of his book "Disasters by Design". If you have not read that, please do yourself a favor and do.
In 2017 Dennis was the keynote speaker when the ASFPM Foundation partnered with the NHC to do a speaker series event that the NHC workshop. As usual, he had the large number of attendees enthralled with his observations on how human and community factors impact hazard mitigation and community resilience.
Dennis was a good friend in addition to a great professional. He helped all of us be better professionals and better people. Dennis touched so many of us and we will continue to spread his wisdom.
Thank you Dennis
---
Walt Peacock, Texas A&M University
I posted the following just after hearing about Dennis's passing on FB. I decided to re-post it here in part because it includes a meaningful story that in a small way reflects his influence on my professional life and career, but also because the posting captures the sense of hurt, loss, and frustration that i feel, and i think so many of us feel with the loss of so many precious, wonderful, and spirited people like Dennis over the last year...
Dennis Mileti passed yesterday from COVID-19. His passing is a major loss to the Hazards/Disaster Research community. He was not only an major influence on the field, but a major influence on so many of us personally. As a graduate student he was a mentor and role-model for me and had such a positive influence on my life. He would be honest, so very honest, if you asked for his opinion, but never in a hurtful way. I'll never forget when i was about to defend my dissertation proposal, he told me to write up the major points, and any additions that i may have thought of since distributing my proposal to give to the committee prior to my actual defense. I did this and fortunately one committee member was late, so the committee had time to review my two pager. When the late person finally arrived, i remember being asked to put one equation on the board (yep, with chalk on a slate blackboard), and the person then ask a minor question and said he got it. Another committee member tossed the document i had written on the table and said "this answered all of my questions". Everyone else agreed, and it was over. If i was in that room over 20 minutes, it was only because we had to wait on the late committee member. Thank you Dennis!
I also must be honest, that i am also mad as hell about this -- Dennis's death, like so many of the over 435 thousand deaths we have experienced in this nation, was so senselessly unnecessary. Dennis was a major figure in the area of risk and warning communication in how to effectively communicate to the public and respond to disasters. A major part of his work was about how we can and should effectively communicate warning and enhance understanding and compliance by the public. And seemingly, everything that has happened over this last year was wrong -- it all ran completely counter to what Dennis's work would suggest. And now Dennis and so many others are not with us.
---
John Wiener, Unversity of Colorado Boulder
I had the pleasure of meeting Dennis before he took over directing the Natural Hazards Center, and I appreciated his interest in listening to everyone. He was always busy but not too busy for a cheerful greeting, even when there were serious stresses on the Center, and serious events that demanded quick response grants and travel. His unflappability seems to me related to his very sincere interest in seeing a big picture of issues. None of my copy-edit/critique of the draft of the Second Assessment of Natural Hazards was wasted, and Dennis was always interested in the view of an outsider. May his last years have been splendid, as he so richly deserved.
---
Susan Tubbesing, Natural Hazards Center
I am so sorry to learn about Dennis. We send our love and sincere condolences to Ric.
I first met Dennis in 1975 when he was finishing his PhD and I had just arrived to work with Gilbert White in the Institute of Behavioral Science at the U of Colorado. The Natural Hazards Assessment Project had recently ended and the Natural Hazards Center was soon to be launched. After working on the Coastal Hazards Project with Gilbert, I was hired to manage the Hazards Center in 1977 and served in this role until 1989, when I moved to California to become the first Executive Director of the Earthquake Engineering Research Institute (EERI). Throughout these several decades Dennis was a dear friend and colleague. The message of the original assessment project, emphasizing the critical link between human activities and extreme natural events in creating disasters had not previously received a great deal of attention. Dennis and his colleagues, John Sorenson and Janice Hutton, all alumni of the Assessment Project, had a significant impact across hazards with their work on warnings and communication of risk, changing the content and way in which warnings were issued by agencies dealing with atmospheric and geophysical hazards, and the nuclear power industry. Dennis was elected to serve on the Board of EERI and over the years delighted in shocking and educating engineers and earth scientists about the need to incorporate social science knowledge into the communication of seismic risk and the need to link that to changes in behavior that would reduce disaster potential. Similar to his earlier work that inspired significant changes in the way risk and warnings are now communicated by NOAA. Dennis was a consummate communicator, relishing the opportunity to speak to an audience and leaving them with the indelible message, that changing human behavior was at the heart of disaster reduction, a mantra of the original assessment project that is just as relevant today. I wish I'd had a chance to talk to Dennis about how more effective communication and behavior could have changed the course of the current pandemic. How terribly ironic that the corona virus ended the life of this great social scientist, communicator and hazards researcher.
---
Wendy Walsh, Federal Emergency Management Agency
Hearing this news is incredibly heart-breaking. Dennis was so kind, thoughtful, caring, welcoming, smart, funny, curious and humble. I remember when I first started at FEMA and was planning for my first FEMA Higher Education Symposium, the community was not so sure about me and associated my background more with Homeland Security scholars. Dennis was so supportive and welcoming- he agreed to moderate a plenary session to better understand the impact of generational perspectives and was an absolute delight. Working with him my first year grew my confidence and my credibility with the community. He was always available for dialogue- he inspired me and has helped me to grow. I will miss him immensely and will think more how the best way to honor his legacy! My condolences to all and my love and care as we continue to navigate the terrible impact of this pandemic. Please be safe and stay as healthy as you can!
---
Karl Kim, University of Hawaii
Dennis was hugely important to our community of researchers and practitioners. He helped and advised me in our efforts to create and implement the National Disaster Preparedness Training Center at the University of Hawaii. I deeply appreciated his commitments to interdisciplinary research and devotion to education and training. His influence, ideas, and efforts to bring people together will be long remembered and emulated by those he touched. I regret not being able to express my deep appreciation and fond aloha to him in person, and not being able to fulfill my promise to bring him to PRiMO. This is a reminder of just how fragile and fleeting life is and the importance of expressing gratitude to people, like Dennis, who have truly made a difference.
---
Risa Palm, Georgia State University
I first met Dennis at a Hazards summer workshop when I was a new faculty member at CU-Boulder in 1977. I have always viewed him as an innovative and generous scholar and leader. His generosity with his time and in sharing ideas placed him squarely in the tradition established by Gilbert White. His work on mitigation, preparedness and disaster response will continue to have an influence on new generations of social scientists.
---
Susan Cutter, University of South Carolina
Dennis was my friend, confidant, and colleague for nearly three decades. I've produced a much longer tribute on my Blog, HazardDoc https://hazarddoc.wordpress.com/2021/02/04/dennis-s-mileti-a-life-well-lived/ for all to see.
---
Ron Perry, Arizona State University
I've reached the age where losing friends and colleagues happens more frequently. In remembering Dennis, I remember the beginning of my professional work; we had many adventures, some zany, some actually constructive, most lots of fun. The friend side was more important than the professional side, always. I am grateful that my memories of him bring smiles. May peace be with him!
---
Arrietta Chakos, Urban Resilience Strategies
Dennis Mileti's death is a terrible loss to the Natural Hazards Center community and all affected by his bright and energetic spirit.
He literally changed the course of our disaster readiness work in Berkeley, California. Both he and Mary Fran Myers arranged for a retreat where about five or six people met for a few days to map out a resilience agenda for local communities. They coached me from afar on how to make real the aspirational plans we explored at the summer workshops. We followed his lead and the guidance from those discussions. It made all the difference for a community beset by earthquakes, wildland fires and ferociously-engaged city residents.
We hitched our stars to the resilience wagon when Dennis was in the room; his optimism was irrepressible. In addition to being an accomplished scholar, he was a genuine live wire. When he retired and got his awesome Audi TT, I was thrilled when he took me for a spin around Boulder, showing me the town. I loved his joie de vivre.
I owe a deep debt of gratitude to Professor Dennis Mileti and his leadership to move us all to act on behalf of our communities and their well-being. His work, following Professor White's vision, seeded the resilience for those ahead. When I think about Dennis, I think about what Margaret Mead tells us:
"Never doubt that a small group of thoughtful committed individuals can change the world. In fact, it's the only thing that ever has."
---
Chris Rojahn, Applied Technology Council
I, and the rest of my colleagues at the Applied Technology Council (ATC), always admired the enthusiasm and articulateness of Dennis whenever he spoke, regardless of the subject. His directness on message inspired all who listened, and no doubt contributed significantly to natural hazard reduction preparedness nationwide. His talents will be sorely missed, as will his constant smile. Chris Rojahn
---
Laura Stough, Texas A&M University
It is difficult to fathom that someone so vibrant and so engaging is no longer among us. "Disasters by Design" was one of the first books that I read as a newcomer to the field of disaster studies. I remember being thrilled upon finding a reference and recognition of people with disabilities in that book- and then later that year at the Natural Hazards Workshop to hear Dennis state that more research needed to be done in the area. Seemingly small things- but he gave me heart to move forward and to explore.
Carson M-K, Boise State University
I did not meet Dr. Mileti in person, but have cited so many of his papers over the course of my dissertation that I feel a connection to him and his work. I am positive that many other students feel this way and are incredibly grateful to him for the vast amount of research he did on risk communication. Dr. Mileti laid the foundation for many to carry on his important work, which we will do with dedication and caring in the years to come.
---
Jay Wilson, Resilience Coordinator, Clackamas County, Oregon
Based on Lori Peek's finishing comments regarding Dennis' wishes to "do something that can help other young people to believe in themselves, and to see what they might be capable of one day," I need to share his pivotal impact on me during my first Hazard Workshop in 1997.
I was a struggling Geography graduate student at San Francisco State University and trying to find my confidence in the midst of the Workshop's subject matter authorities and policy leaders, many of whom I referenced often in my assignments. I nervously signed up for the very last presenter slot for the closing day's New Researchers break out session that preceded the Workshop's Wrap Up and Adjournment.
My New Researchers presentation of interviewing inner city residents about earthquake risk was unsophisticated and I was pitching using a video documentary format. When the lights came up, a well-respected member of the hazards community stepped up and said that my work was pseudo-science and is exactly the type of work that should not receive NSF funding. William Anderson, with NSF and the Session moderator, was very courteous and thanked me for my presentation.
To say the least, I was dejected and immediately felt out of place in this sea of researchers and practitioners who were now making their way to hear the closing statements by the Hazard Center Director, Dr. Dennis Mileti. After many minutes of recounting his observations and memorable moments from the last several days, Dennis said, "Before we close, I want to mention something from the New Researchers sessions. At the last session, one of my esteemed colleges commented on a geography project in San Francisco and said it was not the type of project that we should be funding." Dennis acknowledged it wasn't formal science, but useful and applicable as a qualitative investigation. His last words were, "Friends, this is exactly the type of projects that we should be funding. Thank you all for coming to the Workshop!"
I was stunned. As everyone got up from their seats, I hustled through the crowd to get up to Dennis and thank him. When I made eye contact and reached out my hand, he briefly stepped away from his current conversation to pull me in close and say right in my ear, "I wish I was doing what you're doing." Then he flashed me a broad smile and went back to his conversation.
I have never forgotten how much his attention and defense of my work meant to me that day, when I was doubting my work's merit. Dennis helped give me a sense of purpose, validation, and belonging at my first Workshop. Since then I have made a point to personally thank him numerous times and agree that we all should find ways to help our next generation of young people believe in themselves. Engaging with student researchers and young practitioners is the highlight of attending the annual Hazards Workshop.
Dennis, thank you again.
---
David Gillespie, Washington University
It was 1969 when I met Dennis in graduate school at California State University in Los Angeles (CSULA). He was one year ahead of me but we both studied under Professor Franz Adler among others. Initially Dennis was studying demography and I was studying the sociology of art. While at CSULA we were members of Alpha Kappa Delta (AKD), the International Sociology Honor Society; Dennis served one year as President and I served as Vice President of our local chapter. When we graduated with MA degrees Dennis went into the PhD program at the University of Colorado and I went into the PhD program at the University of Washington.
Dennis and I stayed in touch through a common interest in organizations. At Colorado Dennis began working with Eugene Haas on organizational response to disaster and I was working with Ed Gross more generally on organizations. Haas hired me to provide measurement consultation for a large-scale research project examining what top organizations in major industries were doing in preparation for disasters. This project yielded a rich data source. Dennis and began publishing together before completing our PhD's.
During our first decade as sociologists from 1974—1985 Dennis and I co-authored together twenty-one professional articles and three books. Dennis was an outstanding colleague and friend. As a colleague he was smart, hard-working, and reliable. If he said that he would have a first draft to me by a certain date, it was there on that day or before, and this was before the electronic revolution. Working with him was joy. He was focused, easy to get along with, and innovative. I remember meeting in airports and sitting down for a quick cup of coffee to map out an idea for an article along with which of us would do what to make sure it got written and published.
The work that Dennis and I did together slowed down and eventually stopped as our careers branched out in different directions but we have always been friends from those earliest days at CSULA. Dennis will be missed.
---
Heather Kirkland, Bill Anderson Fund Fellow
My sincerest sympathy. I am sad that the world has lost such an amazing human being. As a BAF fellow, I am honored and truly humbled at the time, dedication, and passion that Dr. Mileti committed to being a board member and mentor for the BAF. I am eternally grateful. I had the honor of observing a panel at 2016 FEMA higher Ed symposium in which Dr. Mileti was the moderator. That panel changed my life. I was honored to publish a paper based on the outcomes of that panel.
"Disasters happen at the local level. Preparedness happens at the local level. It is neighbors helping neighbors, people helping people" -Dr. Mileti
Dr. Mileti embodied the importance of helping others and nurturing the next generation of disaster researchers.
I promise to honor his legacy by finishing my PhD and committing to helping marginalized communities impacted by disasters.
---
Eve Gruntfest
I've known Dennis since 1976. In 1977 he was a committee member for my master's thesis defense. My master's thesis research on the Big Thompson flood and nearly everything I did for the next 40 years built upon the warning studies that Dennis did for his Ph.D. thesis at the University of Colorado. I have many memories. The one that keeps coming to mind is from the International Workshop on Prediction and Perception of Natural Hazards, Perugia, Italy. October 1990. Dennis always traveled with his own coffee maker so, no matter what the accommodation situation was, he would have his morning cup. In Perugia he brought me coffee every morning. On the train to Perugia we admired the practical travel suitcase that international super star Henry Quarantelli carried. We wondered how Henry fit everything he needed into the lightweight inexpensive bag. Dennis decided a hardcase samsonite was best. He often sent me photos of himself carrying his perfect "Henry" bag on his trips. After the meeting Bill and Norma Anderson, Dennis, Joanne Nigg and I had an extra day before our flights and Joanne drove us around Rome. I loved every minute being in Italy with Dennis. One more thing: Dennis was extremely organized. For decades I unsuccessfully tried to copy his receipt tracking system in a neat envelope. Attached is photo of original "Henry" bag and a photo from the last time we got together in Davis, CA in 2018 with John Sorensen. Hard to accept that he's gone.
---
Eric Holdeman, Professional Emergency Manager
From my blog on the passing of Dennis: https://www.govtech.com/em/emergency-blogs/disaster-zone/professor-dennis-mileti-died-from-covid-19.html
Somehow Dennis and I got on the topic of cars and the fact that he drove a Audi TT sports car. Red I think and he smiled when he told me!
https://www.caranddriver.com/audi/tt-tts
---
Jeannette Sutton, University at Albany
I first met Dennis when I entered graduate school at the University of Colorado, Boulder and he was the chair of the sociology department. I recall being in awe of him and his mastery of the field as well as his authority in front of the newly entering class of graduate students. And yet as we ended our orientation that day, he wrote his cell phone number on the board and said we were to call him anytime if we ever had a problem. It wasn't until I went to my first Natural Hazards Workshop in July 2001 that I realized just what he embodied as a scholar and what he represented to practitioners and researchers around the world. If the Hazards Workshop was the All Star Game of disaster researchers, Dennis was a star pitcher who gave the credit to those who scored the runs.
It is difficult to write about Dennis in the abstract, so I'll just mention a few key moments that stand out from the last 20 years. The conversation we had about why a mass-casualty event, like the school shooting at Columbine, could or could not be considered a disaster; the meeting held in his office on the morning of September 12, 2001 where students were encouraged to submit quick response proposals to study the impacts of 9/11; walking across the quad on campus discussing why an academic had to be willing to go anywhere to be successful; riding on a roller coaster with him at Dollywood in Sevierville, TN; being hooded by him in front of a very noisy graduating class, when in a very Dennis-like manner he insisted that all of the students, and their parents, be silent because obtaining a doctoral degree is the highest academic achievement; being invited to join a team of investigators to work on research about wireless emergency alerts, knowing that this research would encapsulate decades of knowledge that he had been building; being counseled about marriage and family as I went through a divorce; the many research retreats held in Rancho Mirage, CA (right on top of the San Andreas fault) where work would start early but afternoon spa time included martinis in red solo cups (because they don't break in the event of an earthquake); his wise counsel to move to Kentucky (of course you're going to go, it would be foolish not to!); when he and Ric attended my wedding and then visited us in Kentucky; his wise counsel to move to New York (you're going to need to get yourself a mink coat and wear it all winter!); always remembering his cell phone number that he gave out fifteen years earlier and knowing that he meant it when he said "call anytime."
I will miss those talks about life and love, his sage counsel, his laugh, and his stories about a life well-lived. And I will be forever thankful to have been part of his life.
---
James Goltz, California Office of Emergency Services (retired), Natural Hazards Center
For many of you who read this, the name Dennis Mileti will represent an eminent disaster research scholar, a sociologist whose many contributions to the field will be familiar to you though you may have never met or known him as a mentor, colleague or friend. I knew him as all of those things and his passing touched me deeply. Few of us believe that the disasters we study will in the end, claim our lives, but sometimes they do, and the deadliest disaster of this generation has now claimed one of our own. In this tribute, I would like to reflect on some of the ways I remember him.
Dennis was already a well-known disaster scholar when I first met him in the mid-1980s. At that time, I was working as an earthquake disaster planner for the California Office of Emergency Services and our first professional interaction was in his role as social science investigator and mine as emergency management practitioner. The subject was the Parkfield Earthquake Prediction Experiment in which I was assigned to develop a brochure to explain the prediction to the local community and he to assess public response to this information. Following this experience, I began attending the annual Natural Hazards Workshop in 1986; Dennis became director in 1994. For anyone who has heard him address an audience, you know that he was a compelling and engaging speaker, one of the best in our profession. In 2008, I was paired with Dennis to write the emergency response and communications chapter for the ShakeOut earthquake planning scenario sponsored by the US and California Geological Surveys. One of the far reaching achievements of his work was to demonstrate the vital importance of social science in disaster warning, response and recovery, areas long dominated by physical scientists and engineers.
We remained in contact after both of us retired from the most active periods of our careers though our visits were fewer as I accepted a series of year-long academic appointments at the Disaster Prevention Research Institute of Kyoto University. We had hoped to visit upon our return from the last appointment ending in November 2019, but soon the pandemic made such visits impossible. It was indeed a helpless feeling to realize that in his passing there would be little if any opportunity for friends and colleagues to gather in his remembrance. I discovered a letter written by Dennis in October 2016 on behalf of the William A. Anderson Fund which included the statement: "one thing has always held fast: dedicated men and women were always there to nurture and breathe life into the next generation. Bill Anderson was one of my own personal guideposts. As a young initiate, I asked Bill if he thought I could ever be good enough to make contributions like his. His reply, 'Dennis, you already are.'" In his memory, therefore, let us continue to build on his insights and inspire the generations to come.
---
Tom Drabek, University of Denver
Shortly after his relocation to CU, my former Ohio State advisor Gene Haas asked me to meet with one of his students—Dennis Mileti. I was most impressed with Dennis and provided him with the data collection instruments I had used in my study of the 1965 Denver Flood. We met several times thereafter while Dennis tweeked the instruments to fit the flash flood in Rapid City area (1972). I believed then that Dennis would make many outstanding contributions, but he greatly exceeded my expectations. We have lost another of our stars but he will shine forever through his publications and personal relationships with both his former students and colleagues throughout the world. Travel well my friend.
---
Ellis Stanley
I first met Dennis over 35 years ago and our relationship moved quickly from admirer, to collaborator to associate to FRIEND. We found ourselves on the same panels many times. I am richer for having known Dennis.
Bless you Dennis for you are one of those who plant trees under whose shade you knew you would never sit, for your selfless actions will benefit future generations. RIP
---
Wayne Blanchard, Federal Emergency Management Agency, retired
I feel incredibly fortunate to have known such a remarkable person as Dennis Mileti. He was always so warm and gracious. He spoke truth to power -- more often than not in a very witty way. He was committed, dedicated and focused on accomplishments and moving the ball forward. I always marveled at his ability at Hazard Center Workshops to drop in on all the breakout sessions, and at the wrap up summarize what had gone on -- he had grasped the essence and congenially reported out to the assembled attendees.
I smile inside when I think of Dennis.
---
Peter May, University of Washington
Dennis inspired others to make a difference in many ways. Inspiring us to think boldly about the impact of humans and the built environment on disasters. Inspiring academics to reach beyond narrow disciplinary perspectives and to engage with the real world. Inspiring students to explore new ideas and directions. Most import, inspiring those who address hazards and disasters to come together as a community. He leaves an invaluable legacy for that community and beyond.
---
Janet Benini, George Washington University
I give my grad students great latitude on topics for their term papers and was pleasantly surprised when one student last semester chose to do a biography of Dennis. He has taken on legendary status among a new generation—well deserved. Your wisdom lives on, Dennis.
---
Diane Smith, Natural Hazards Center, retired
Dennis was more than just a wonderful boss and the best person I have ever worked for. I so enjoyed his integrity and honesty in dealing with all levels of people. He was a giant in the hazards community and was respected and loved by all. Many days he would come in running with feet barely touching the floor on a busy day. He not only directed the Natural Hazards Center with grace and honor but also ran the challenging Department of Sociology. He learned from the best, Gilbert White, and he always made time to talk with you, and he listened, intently and caringly, making you feel like you were the most important person in his world. Like all that knew Dennis, I just loved him. And he will be dearly missed. My heartfelt sympathy and prayers to Ric.
---
David Etkin, York University
Dennis was an amazing academic and person who played an important role in my academic and professional development. I owe him a lot, and miss him deeply.
---
Bruna De Marchi, University of Bergen Norway
Very saddened by the news. I was inspired by his work since the time I started to work in the same field, at ISIG, Gorizia, Italy. I met him personally some 40 years ago. A kind person and a distinguished scholar.
---
Mike Lindell, Texas A&M University
Among Dennis's many fine qualities, four stand out. First, he was a thorough scholar who gained fame among the rest of us graduate students on the First Assessment of Research on Natural Hazards by reviewing every published evacuation study to produce a path model that covered an entire wall of his office. Second, he was innovative; his dissertation research on the Rapid City flood was the first multistage-multiequation evacuation model ever published. Nearly 50 years later, there are still many evacuation studies that lack that study's sophistication. Third, he was fearless. When an intervenor lawyer sought to challenge his written testimony during the Shoreham Nuclear Power Plant Atomic Licensing Board hearings, Dennis told the lawyer that he was asking the wrong question. After he proceeded to rephrase the question and answer it, the stupefied lawyer stared at him for a few seconds, muttered "No further questions", and quietly sat down. Finally, he had a great sense of humor. After hearing a physical scientist complain about some deviations from his regression model, Dennis rose and announced "Now I know the difference between physical scientists and social scientists. Physical scientists get upset when a few points fall off the regression line; social scientists get excited when a few points fall on it."
---
William Siembieda, California Polytechnic State University
Dennis was happiest when he helped people. He served on this Resilient Communities Research Institute, Advisory Board at Cal Poly-San Luis Obispo for a few years and helped shape its applied research agenda. Having also served as a member of the State of California's Seismic Safety Board, he provided guidance on how to address state agency needs that might align with faculty interests at a polytechnic university. His service was appreciated by all.
---
Gordon Redmond, Emergency Management Planning Group Inc.
I am shocked and saddened to hear of the passing of Dr. Mileti.
His research and common sense approach to planning has been the mantra and strength in all my work as an Emergency Manager/disaster planner. When we spoke in 2003 or 2004 at a conference, he shared with me the most powerful piece of research I have ever known. In just a few short words he was able to distinguish between reactionary response centric activities and mitigation.
His research on panic and other actions has been very helpful in my work in Lady Lake, FL and has helped the people of Florida better prepare for nighttime tornadoes in February (Ground Hog Day) in central Villages, FL.
His list of steps that people must go through - before acting on any protective behaviour has yet to be applied in any known Covid messages. This research was critical in the development of a School Emergency Response Team training for the Vancouver School Board (VSB) in Vancouver, British Columbia in 2009. The philosophy and principles that formed the great body of Dr. Mileti's work seem as yet unknown in Canada. For a Covid response, I have been trying since Feb 2020 to bring this knowledge to the leadership in British Columbia Canada, yet have failed.
I am sure Dennis would agree with the following. He came up against it in many conversations.
"What gets us into trouble is not what we don't know. It's what we know for sure that just ain't so." ― Mark Twain
This seems a reality in Canada and elsewhere.
Dr. Mileti has helped me become a better planner and disaster manager. His work will live on and I thank him for his patience and time to consider these very critical aspects of emergency management. He truly cared for us all and worked to save lives—even if they did not know better.
Gordon Redmond, MSc., BSc, ABCP Vancouver, British Columbia gredmond@empg.ca
---
Nancy Mock, Tulane University
A true leader that forged evidence based management in a challenging terrain.
---
Jason Needham, US Army Corps of Engineers
The U.S. Army Corps of Engineers Dam and Levee Safety Programs adhere to the principal that life safety is paramount when it comes to making decisions about investing in our flood defense infrastructure. As such, we realized years ago that understanding how people respond during emergency situations is imperative to achieving that goal. To that end, we reached out to Dr. Mileti and he was willing to come out of semi-retirement to assist us on our journey (and brought with him Dr. John Sorensen).
I was lucky enough to spend many hours learning from Dr. Mileti. whether it be in hotel rooms working through the historic record of warning and evacuation case histories, or riding along with him through the cities downstream of Oroville as we investigated the warning and evacuation associated with that incident. He was always entertaining and thoughtful, and never shied away from reminding me (an engineer) how little I understood about humans and their decision-making.
We have trained hundreds of people involved with dam and levee safety emergency management on the concepts that Dr. Mileti instilled in our agency. Millions of people live downstream or behind USACE dams and levees, and through his work with the US Army Corps of Engineers, Dr. Mileti's efforts have lead to and will continue to improve safety of those people.
---
Shaun Koopman, Strathcona Regional District Emergency Coordinator
A true legend and hero of our industry, never was too busy to share his passion with anyone. Spent hours hiking listening to his lectures that I downloaded from YouTube. You inspired generations.
---
Jennifer Schaal, Washington Emergency Management Division
I am so saddened to hear of the passing if Dennis Mileti. When I moved from the private sector into the emergency management field in 2006, I had the pleasure of hearing Mr. Mileti speak at our Washington State Partners in Emergency Preparedness Conference. He was a true inspiration, and his lessons about preparedness and emergency communications made so much sense to me and resonated with me that I never forgot them. In many years of training and conference-going, I never met anyone who was his equal. His lessons will live on.
---
Leonard Huggins, University of Phoenix
When I read Dr. Mileti's textbook on "Disasters by Design," as part of disaster-related postgraduate courses at the University of Pittsburgh, I gained so many insights on communicating risks and managing the various stages of a disaster. Yet, I never knew I would have the opportunity to meet the author until I participated in a Natural Hazards Conference in the early 2000's. Dr. Mileti was as warm-hearted as ever. We had such a compelling discussion on the importance of location analytics and geoscience in understanding and communicating disaster risks. You were truly ingenious, Dr. Mileti. May the stars shine brighter because of the legacy that you left us, and may peace be with you as you rest!
---
Richard Sylves, University of Delaware
Listening to Dennis' presentations at the annual Hazards Center meetings in Boulder was something I and all attendees enjoyed and benefitted from. He had star power, charm, affability, and a great sense of humor. His achievements as an academic were remarkable, but it was his ability to lead, inspire, and organize that drew people to want to work and serve on panels and committees with him. The entire field of disaster study has suffered a profound loss. His family and friends have my deepest sympathies.
---
Alex Valoroso, BC Public Service & Valoroso Consulting
I remember this moment fondly and still have the featured picture on my bookcase. It was a truly amazing experience and a professional and personal highlight to meet Dennis Mileti. His work will always inspire and be reflected in each generation of practitioners.
---
Brenda Phillips, Indiana University
I remember well the first time I met Dr. Mileti, as I was giving a presentation on the future of emergency management education. I felt quite nervous having such a giant in our field in the audience. But Dennis leaned forward, engaged in what I was saying, and made me feel like I did have something to contribute. He always seemed to do that for so many people, we are all indebted to him. I also remember how he transferred knowledge from disaster science to practitioners and policymakers - at one conference on warnings, I heard him say "You have to sell it like Coca-Cola. You have to be relentless." May we all continue on the path he set out for us - kind, engaged, supportive, focused, and able to use our knowledge base for the greater good. We have suffered a huge loss, not only for our disaster community but for the nation and the world. May he rest in peace. May we cite his work forever.
---
Amy Ramirez, San Francisco Department of Emergency Management
I remember a comment Dennis made the first time I met him. It was during a breakout session at a small gathering on preparedness and it made me laugh out loud: "If only the public would just accept the quiet dark." I still think about this, 15 years later, as an example of his insightfulness, sly wit, and ability to get to the heart of complex issues. He helped broaden my perspective on emergency management. Dennis, you're missed.
---
Elaine Enarson, Independent Scholar
Dennis has a star! I named one for him the other night looking out through my incurably secular eyes at the brilliant night sky. Because he was a beacon for change, most certainly, and because he was a guiding light for me personally - not in the hanging-out-together way, but in the way that new ideas illuminate the unseen. I came to his work at just the right time after Hurricane Andrew hit my home and town. Through him, the writing of those he built upon and the new voices he encouraged, I came to know my country better. And oh my, hearing Dennis speak in public was such a treat. It never failed to raise my heartbeat and make me more determined than ever to double down. I'm pretty sure he won't mind me not sending him off on the next privatized spaceship but, with a smile, naming him and his work as star-worthy, out there forever in the my universe of stars. With thanks - Elaine
---
Elenka Jarolimek, City of Seattle
What a great loss and condolences to his family. I had the opportunity to once meet Dr. Mileti in-person back in the early 2000s. I was starting my career in emergency management, and his advice was spot on. He inspired me to view my work through the risk reduction and resilience lens. Without mincing his words he never missed an opportunity to challenge our thinking.
---
Dave Ramsey, U.S. Geological Survey
Dennis Mileti was a risk communications expert and also quite a character. A conversation with Dennis was always a learning experience. I had the chance to have one such conversation at the Natural Hazards Workshop a few years ago. I ran into Dennis in the hallway on the last day of the workshop just before the final plenary session. I asked him how he was doing, and he responded, "Dave, I am at capacity. I don't know that I can take another talk." I responded that I was also feeling fairly overwhelmed, and we pulled up chairs in the hallway for a chat. (Apologies to all those who were presenting in the final plenary session that day, but the opportunity to have interesting conversations is one of the strong points in the design of the Natural Hazards Workshop, and I was not going to let this opportunity slide by.) We stared out the big windows on the Omni and casually talked. Our conversation was wide-ranging, from the fact that Broomfield had received its name because it was the place where they used to grow straw to make brooms, to the opportunities and challenges in urban development of places like Broomfield. We talked about risk communication, of course, and Dennis asked me about the not-yet-published (at that time) USGS Risk Plan. "So, do you think that your earth scientists are ready to move in a riskier direction?", he said. I replied that I sincerely hoped so. He talked about his experiences in helping earth scientists to better communicate risk to decision makers who could take actions. He also recounted that some earth scientists in the past had not regarded his work to be 'real' science. He found their opinions surprising, given that many of them appeared to just look at rocks or crystals inside of rocks and make great prognostications about the development of the natural world around them. Having personally spent more time than I care to admit in graduate school staring through a microscope at tiny bubbles in crystals in order to hypothesize the development of geologic structures in the eastern midcontinent, I found this part of our conversation particularly entertaining and enlightening! The hallway eventually got noisier, as people streamed out of the plenary session. Dennis and I parted ways to seek some refreshments before taking our seats to hear Lori Peek close the workshop, as all directors of the Natural Hazards Center, including Dennis, had done before her. Katie Murphy soon appeared ringing the bell (and she means business when she is ringing that bell) and another workshop was near its end. I find the news of Dennis' passing hard to bear. I am definitely going to miss his wisdom and his humor and I'm sure that many, many others will as well.
---
Christopher Schwartz, Former Emergency Manager & Current Educator
I remember hearing him speak one time at an Emergency Management Conference and it was amazing. It was about the publics need for information during a disaster or emergency. His general comment was that people become information vampires and have to know everything. He was an amazing individual and a great speaker.
---
Samantha Paulson, California State University Long Beach
Although I never had the honor of meeting Dr. Mileti, I am grateful for his contribution to the field of emergency management! I am so sorry to hear of his passing, and I am praying for his family and friends during this difficult time.
---
Carrie Tatone
Dennis saddened you left us so soon, I have many fond memories of you! Rest In Peace!
---
Ian Burton, University of Toronto
When Disaster By Design was first published I though the title was a bit overdramatic. I have since changed my mind and ideas, and think it was ahead of its time. The disaster policy community is now moving on to disaster risk reduction (DRR) and most recently disaster risk creation (DRC). The idea that disaster risks are humanly created was first formulated in this way in the Disaster by Design assessment. The community owes a lot to Dennis for this insight and formulation. Not all the design is conscious and the challenge now is to uncover the more deep seated and root causes. We own a debt to Dennis for steering and guiding in this direction.
---
Stephen Bender, Organization of American States (retired)
By the late 1980s, I had become a participant in the annual Hazards Workshop at the University of Colorado, and a most interested listener to presentations by academicians and practitioners from various disciplines focusing on the creation of risk to natural hazard events leading to damage and destruction of the built environment. The Organization of American States, Department of Sustainable Development (its present name) had begun to include technical assistance to Member States in hazard risk reduction as part of integrated development planning for financing economic and social infrastructure development projects. Dennis would address the vulnerability creation of such infrastructure, and with the publication of "Disasters by Design" in 1999, he gave a clarion call to the ongoing efforts to examine the relationship of development in the US and around the world to disaster losses. His call for an alternative and sustainable development approach to manage hazards advanced efforts to break away from continued use of the "disaster cycle" as an explanation for loss. He further identified the juxtaposition of "development" and "disaster" studies as an untenable approach to reducing disasters, a challenge that persists yet today.
---
Jason Averill, National Institute of Standards and Technology
When NIST was tasked with investigating the World Trade Center attacks, we sought out experts to assist our analysis of the evacuation of the towers and one person was referred to us by many sources: Dennis Mileti. One of his colleagues said that "every project he touches turns to gold," which turned out to be prophetic. As a social scientist, he brought an incredible depth of knowledge about the field, rigor to our survey methods, and thoroughness to the analysis; as a person, he brought incredible energy and work ethic. He inspired our team throughout the investigation by speaking with passion about the importance of the work and the need to do it right. In talking with others in the disaster science community through the years, I frequently heard that our experience was not unique, nor was it exclusively given to high-profile projects like the World Trade Center; students, junior faculty, and colleagues all shared stories about the many ways that Dennis went above and beyond to help them personally and professionally. While we will all miss Dennis, he leaves behind an amazing legacy through his work and through the many lives he's touched over the years.
---
Louise Comfort, University of Pittsburgh
It is with great sadness that I join other members of the hazards research community in paying tribute to Dennis for his leadership, thoughtful mentoring, quick wit, and passionate commitment to the study of hazards, and his unwavering belief that it is possible for communities to lessen the risk posed by hazards. Memories of Dennis in various roles scroll through my mind; as director of the Hazards Center, opening the workshop with the round of introductions, but also the thoughtful moments when he reflected on the change that could be achieved if nations of the world would share their assessments of hazards more fully. I recall especially a workshop in Vancouver, Canada, when Dennis spoke about the potential partnership between the U.S. and Canada in minimizing the risks that both countries shared. A major figure in the hazards field, a kind and thoughtful man, we will miss him dearly.
---
Riley Dunlap, Oklahoma State University
I became acquainted with Dennis during the early days of the ASA Section on Environmental Sociology, as he became involved early on and was a valuable addition--always congenial and a pleasure to work with. He played a crucial role in showing the relevance of natural hazards research to environmental sociology, forging early links between our new field and the sociology of disasters. A great scholar and wonderful human being. Like so many others, I will miss him.
---
John Richardson, Australian Red Cross
I had the honour and privilege of sharing a closing panel with Dennis in Iceland in 2017. This was disaster nerd heaven for me, as I have followed Dennis' work since I started work in the sector in 1997. To say I was like a little kid was an understatement. Dennis was generous and gracious.
---
Laurie Pearce, Royal Roads University
I was so saddened to hear of Dennis's death. He had a dynamic personality and was an awesome speaker who could speak to a crowd and keep them enthralled for an hour without any visuals. He was curious and interested in so many things and passionate to learn and share his knowledge. He was a great mentor to me when I was completing my PhD.
Larry and I met him at Boulder before he became the Director and that meeting started a great relationship and friendship. I can't remember how many times Dennis agreed to come up to Canada to speak at one of our Canadian conferences - CRHNet, the EPICC conference, or the Emergency Management & Business Continuity Conference. Every time he spoke, delegates would line up to speak to him afterwards. Whenever he came to speak, Larry and I would always take him out for dinner to whatever was the best Italian restaurant in town. He often jokingly remarked it was the only reason he came (but perhaps it wasn't a joke)! I was even able to persuade him to come to speak to a class at Royal Roads University where I was teaching because I promised him a helicopter trip from Vancouver and he hadn't had the experience yet.
I am so grateful to have known him, he contributed so much to so many, and I, and the rest of world are lessened by his death and I will miss him.
Laurie
---
Norma Anderson, Bill Anderson Fund
Dennis was a stellar teacher, professor, researcher, coach, councilor, Bill Anderson Fund Board Member and my confidant. He brought such great insight in his tenure as a Bill Anderson Fund Board Member. He so readily accepted the BAF Fellows request to be their mentor and they were shocked..."what should we say to him..." they said....it was too funny. One of the Fellows, Oronde Drakes, received a call back from Dennis, Dennis was his mentor; and Oronde was with a professor who almost dropped to his knees seeing that The Dennis Mileti had called the PhD student who was standing before his eyes!!!
I, of course met Dennis through my husband William A. Anderson, "Bill" many years ago...when Dennis not only had hair but with it was a golden color...I always looked forward to seeing him at the Hazards Workshop....Dennis was such a special guy...he would always tell you the truth...always!!
I will miss him so much
Norma Doneghy Anderson
---
Anne Wein, U.S. Geological Survey
I am sad to say goodbye to Dennis. I admired his consistent and clear communication about warnings from an authoritative source of extensive research. I treasure his emails to me containing guidance, resources, and encouragement for my efforts at the USGS. We communicated in phone calls and visits because as he put it "conversation (fun) vs. email (homework)". He advised me to reach out and listen to social scientists and I took it to heart. Dennis's influence will live on in our work at the USGS.
---
James (Ken) Mitchell, Rutgers University
Dennis Mileti was a warm and energetic colleague whose commitment to transdisciplinary collaboration impressed all who came in contact with him. He took on two major tasks and successfully completed both of them. The first was to transition the Hazards Center to keep it abreast of changes in the field and the second, arguably more difficult task, involved herding "cats" - the many different researchers who he invited and sometimes cajoled into working on the Second Assessment of Hazards Research. In many respects it is that assessment that is his true and worthy monument. His is the embodiment of a life well-lived.
---
Jeff Walker, Interantional Associaiton of Emegency Managers
As the Chaplain of IAEM I want to share our deep sympthy for the passing of Dennis. We will miss his abilities and subject matter knowledge that he shared willingly with our membership numerous times. Blessings for his family at this time of loss.
---
Rocky Lopes, American Red Cross (former)
From the 80s to 2004, I led the American Red Cross national "Community Disaster Education" Program. I met Dennis early on in my career. He led me to learn about all this "disaster research." Wow... what findings.
That led to highly engaging breakthroughs in collaboration with Federal Agencies and national non-profits to get our disaster messaging to be more consistent, actionable, and "doable" for all -- those at risk of disaster, those who didn't know what a warning was or what to do, all of it.
Dennis provided frequent guidance, insights, dry wit, and suggestions that created an internationally-recognized effort for disaster preparedness and mitigation from which I'd say millions benefited.
I would not have had the career I had if it were not for Dennis -- my hero, mentor, and best of all, my friend.
---
Dale Cox, U.S. Geological Survey
Dennis was a mentor, co-author, and inspiration for our ShakeOut and ARkStorm scenarios. He was generous with his time, a strong supporter of our efforts, and a font of intelligence. He said to me, "if you can get people to believe that floods are another "Big One" in California, ARkStorm will have been successful." (sorry for my weak paraphrase). We are not there yet, but he was inspiring nonetheless. I will miss his sharp wit, kindness and courage.
---
Len Clark, Rowan University
I am saddened to hear the news of a great voice in emergency management. I had the pleasure of knowing Dr Mileti. He was a champion of the interdisciplinary nature within the field. Not only was he a brilliant scholar, but brought grace, humor and warmth to every conversation. Every time you talked with him, you were the most important part of the universe at that moment. I am glad to have had the opportunity to be the most important part for just a fleeting fraction of time.
---
Ann Patton, Natural Hazard Mitigation Association
Dear Dennis, Thank you for all you have done for the world and for me personally. With all your important endeavors, you somehow were never too busy to offer support or encouragement, or to share your wisdom and insights. I know there are countless people whose lives were brightened by knowing you. Dear friend, you spent your time well on this earth. You will be greatly missed. Ann Patton
---
Patti Adler, University of Colorado Boulder
Dennis Mileti was a prince! I had the joy and privilege of working with him for the nine years he was employed at the University of Colorado. For several of them he simultaneously served as Director of the Natural Hazards Center and Chair of the Sociology Department, both challenging jobs. Yet he managed them with ease, nobility, fairness, professionalism, and vision. He championed both research and teaching, steering the often fractious faculty through tough times with wit and grace. While fulfilling his demanding administrative duties he managed to write his books by sequestering himself in a hotel room for a month at a time until his project was finished. He loved his students, and they adored him, as did I.
As a man he was a joy; he had a wicked sense of humor who loved martinis, pink flamencos, and his life-long partner Ric. He was present at the cornerstone historic event in LGBT rights history: the 1969 police raid on the Stonewall Inn in NYC's Greenwich Village, one of the few nightclubs where LGBT couples could dance together without stigma. This raid led to a series of riots and the rise of the modern LGBT movement. He retired at the peak of his career to a joyous life with Ric in Rancho Mirage where he generously welcomed all comers. The world has lost an exceptional human being in his passing and we mourn with all who loved him.
---
Tanveer Islam, Jacksonville State University
I first saw Dr. Dennis Mileti in 2003 at the Eleventh International Conference on Wind Engineering in Lubbock, Texas. I just started my PhD back then at the Wind Engineering Center at Texas Tech University. However, I was an interdisciplinary student with a planning background. I was the only social science graduate assistant at the center. Thanks to my advisors Drs. Kishor Mehta and Richard Peterson to have faith in me. But there were other engineering professors at the center who made me feel uncomfortable for being a social science student and I was worried about my future in this field. Then, I saw Dr. Mileti at the wind engineering conference giving a keynote speech and I found my answer. He was respected by all at the conference being a social scientist and I thought I would be like Mileti with my social science background. Just with his presence at the conference, he gave me confidence at the beginning of my disaster studies although we didn't know each other.
Years later when I became the Director of Doctoral Program in Emergency Management at Jacksonville State University, I invited Dr. Mileti as the keynote speaker in our doctoral seminar in 2018. I told him about this story how I saw him first in 2003 in Lubbock and we both had a good time going down the memory lane. Dr. Mileti not only made many valuable contributions to the field including his seminal book 'Disasters by Design', but he also inspired many individuals like me into disaster research. His untimely death is a tremendous loss to the disaster research and emergency management community!
---
Nibedita Ray-Bennett, University of Leicester
I grew up reading Professor Mileti's work.
On behalf of the Avoidable Deaths Network we wish our commiseration to Professor Mileti's family.
Professor Mileti will be missed by the global community.
---
Ronald Flanagan, Environmental Planning Consultant
Dennis Mileti was a national leader and inspiration in the fields of natural disaster and floodplain management, mitigation, response and recovery. Through our relationship with Dennis and the Natural Hazards Center, Tulsa was able to grow from one of the most disaster prone communities in the nation to a national leader. We owe much of that to Dennis, Gilbert White & Jon Kusler. The nation, and world is poorer at their passings, but so much richer for their contributions and dedication.
---
David Alexander, University College London
Some years ago Dennis gave a speech in an evening meeting, probably a celebratory dinner, somewhere in Canada. He described the genesis and development of the Hazards Centre at the University of Colorado. A video of the speech found its way onto YouTube and I have been showing this to students every year ever since. The speech is masterly and it is a perfect lesson in how to establish a rapport with an audience, how to speak with passion and dedication, how to ensure that a lively delivery makes the whole talk interesting and exciting. In short it is a masterly demonstration of the art of public speaking.
But of course I remember Dennis for his many other precious qualities as well...
---
Lori Peek, Natural Hazards Center
Dennis Mileti was a guide and inspiration to so many. I was fortunate to be his student and to be advised by him when I was in graduate school from 1999-2005. He continued to support and mentor me for every year that followed until his death in 2021.
Dennis lived a life that was driven by a respect for social science and a desire to help others. That was apparent from my very first meeting with him. Dennis would ask crisp, clear questions, and then he would offer crisp, clear advice that nudged you in the right direction while also leaving room for you to find your own path. The 9/11 terrorist attacks happened when I was in graduate school and he was director of the Natural Hazards Center. Dennis called me in that morning to talk between the endless string of phone calls that he was fielding from the press. He made time to listen to my ideas, and then he encouraged me to move forward with my proposed dissertation research. No matter what pressure he was under, Dennis always had time for me, and he gave his complete attention when we were together. I saw him do that in every meeting he attended, where he would sit and listen carefully, synthesize what he was hearing, and then offer those same crisp, clear insights that would move an entire room. He spoke with a rare level of intellectual and moral clarity, and that mattered.
Dennis invested tirelessly in others around him. He worked with his graduate students to co-author publications, teaching us about the process, and then ensuring that we would eventually take the lead. He did this because he was a generous and wise mentor, but also because he knew it was what was best for our future careers. Every time I would meet with Dennis, he would have me bring a copy of my CV. He would look it over, listen to how I was doing, and then offer those gentle nudges to keep me moving forward. Dennis kept a paper calendar, and he showed me through his own practice how to make every minute count. He lived a life of great focus, purpose, and joy.
When I last visited Dennis in February of 2020, I asked him about whether he might like us to establish an award in his name through the Natural Hazards Center. He paused for a minute, and then shared that he still could not get over the fact that people listen to him! He said that deep inside, he still felt like that young kid from New York City, trying to find his way in this world. Then he said, "I would like it if you could do something that can help other young people to believe in themselves, and to see what they might be capable of one day." That is who Dennis Mileti was, at his core. I loved him with my whole heart, and I miss him deeply.