Tuesday, August 13, 2019 | 11:00 a.m. to Noon MT
An In-Depth Look at the National Mitigation Investment Strategy
Webinar Description:
This webinar will explore the goals and recommendations presented in the National Mitigation Investment Strategy, which provides a national approach to investing in mitigation and risk management across the United States. The strategy will:
Provide stakeholders with a foundational understanding of how mitigation investments protect what their communities value
Foster a better understanding of risks in order to support investment decisions, align risk reduction goals with programs and incentives, and simplify access to investment funds
Assure that national stakeholders are participating in mitigation activities, especially decisions to enhance building codes and infrastructure standards and the use of financial products that link to mitigation
The National Mitigation Investment Strategy is intended to be a whole community strategy and the Mitigation Framework Leadership Group (MitFLG) that authored it understands that success cannot be achieved without the combined efforts of state, local, tribal, territorial, nongovernmental, academic, and private sector stakeholders. This webinar will discuss the plan for implementing the strategy and how stakeholders at every level can be involved.
Speaker:
Angela R. Gladwell
Deputy Assistant Administrator of the Risk Management Directorate, Federal Emergency Management Agency
Natural Hazards Center Overview Slides
Webinar Slides
Webinar Questions
---
Resources:
The National Mitigation Investment Strategy
A National Strategy for Mitigation Investment Podcast
---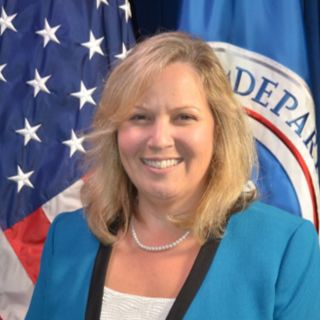 Angela Gladwell serves as the Federal Emergency Management Agency's (FEMA) deputy assistant administrator for the Risk Management Directorate within the Federal Insurance and Mitigation Administration. Gladwell has worked to inform public decision-making and improve inter-governmental collaboration, partnership, and transparency in reducing the nation's risk to natural disasters. She directs FEMA's risk management programs ensuring the federal government is a leader in prioritizing federal investments for mitigation and resilience, implementing higher codes and standards for federal action, and assisting communities in reducing disaster costs. These programs include the risk mapping, analysis, and planning (RiskMAP) program which includes the flood hazard mapping program under the national flood insurance program (NFIP), the building sciences program, the national earthquake hazard reduction program (NEHRP), and the national dam safety program. She also directs the national hazard mitigation planning requirements under the Stafford Act and FEMA's actuarial and catastrophic modeling responsibilities. Gladwell also co-chairs the inter-agency Mitigation Framework Leadership Group (MitFLG) that coordinates mitigation and resilience efforts across the federal government in consultation with state, local, tribal, and territorial (SLTT) governments as well as the private sector.