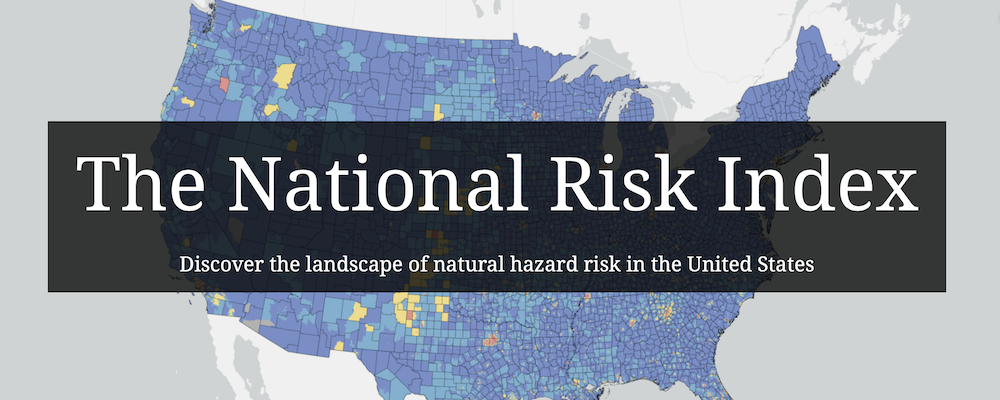 Join us on May 11 in the next Making Mitigation Work webinar, Mapping Risk: The National Risk Index for Natural Hazards as we discuss the Federal Emergency Management Agency's interactive National Risk index, which identifies community risk to nearly 20 different hazards. Attendees will learn how the index was created and how they can use it to visualize risk for their communities.
The webinar is the latest in the Making Mitigation Work webinar series, which is presented in partnership with the Federal Emergency Management Agency. The free webinars feature innovative speakers and highlight recent progress in mitigation policy, practice, and research.
Space for this webinar is limited, so please register using this online form. If you're unable to attend or miss an installment, recordings of past events are available on the series web page. Continuing education credits from the International Association of Emergency Managers are also available for those who attend Making Mitigation Works Webinars. You can learn more on the webinar page.
Check out the recording of the most recent past webinar in the series Implementing Mitigation Near and Far: U.S. States, New Zealand, and Applied Research—now.