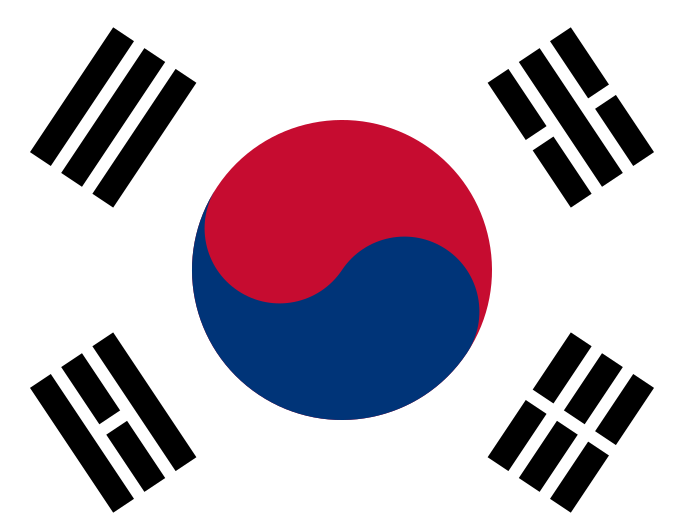 IN 2010, THE REPUBLIC OF KOREA took a significant step toward the global effort for disaster risk reduction with the Incheon Declaration and Regional Roadmap and Action Plan (REMAP). Emerging from the Fourth Asian Ministerial Conference on Disaster Risk Reduction, this initiative focused on mainstreaming disaster risk reduction (DRR) and climate change adaptation into development. South Korea does not suffer nearly as many natural hazards as its regional neighbors, yet it has made a commitment to DRR that capitalizes on its strengths for broader benefits.
South Korea's motivations and credentials supporting the REMAP are intertwined, as the country is an embodiment of rapid development that continues to find new ways to use and share its expertise. The technological and industrial capacities of the country have resulted from targeted public-private partnerships across sectors, including automotive engineering, ship building, consumer electronics, biotech, higher education, television, music, cosmetics, and even baby products. The government is now encouraging a nascent disaster risk reduction technology industry through the Ministry of Public Safety and Security Global DRR Technology project. This initiative will enable Korea to position itself as forerunner in DRR tools, such as weather monitoring devices, comprehensive emergency notification systems, GIS-integrated flood controls, and disaster response drones.
What is unique about this effort is the paradigm employed. Several times in the past decades, the government has proposed campaigns aimed at assuring global leadership in a particular industry. It then provides encouragement to domestic companies to realize its designs through favorable legislation, special exemptions, or other facilities that assist private sector partners in doing the heavy lifting for national interests. This is based on the chaebol (large family-owned conglomerates) model that helped South Korea rise from one of the poorest nations on earth to an economic powerhouse in a few decades, as seen by the widespread projects done by such companies as Hyundai, Samsung, and Lotte.
In the context of DRR, South Korea has a budding industry of small and medium enterprises making devices and systems that have direct application to the objectives of sustainable development and climate change adaptation. It has now identified an opportunity to leverage this industry and export its DRR technology to its neighbors, who are among the United Nations International Strategy for Disaster Reduction (UNISDR) targets for sustainable development efforts (e.g. Indonesia, Bangladesh, and Mongolia). It is a winning situation in several respects—developing countries get access to new DRR technology; global needs for DRR and climate adaptation are met; and South Korea develops an international commodity in an upcoming industry while affirming itself as a significant player in international affairs .
The MPSS's Global DRR Technology project has the support of the UNISDR, domestic companies, and research institutions. As a public-private partnership, the project aims to coalesce around the UNISDR push to apply technology to mitigate disasters as outlined in the Sendai Framework for Disaster Risk Reduction 2015-2030. The project speaks directly to the Sendai Framework's target to "substantially increase the availability of and access to multi-hazard early warning systems and disaster risk information and assessments," as well as the priority for action that calls for "investing in disaster risk reduction for resilience." While Korea is relatively safe from many of the hazards that concern the UNISDR, it does realize that its economic interests are closely related to the welfare of its regional neighbors. Thus, Korea has indirect – but nonetheless significant – concern with research and development in DRR technology.
The substance of the Global DRR Technology site (www.pr4gdm.org) is a mix of product listings, interactive forum, case studies, and informational references. Several international conferences and workshops have been held to determine the needs of customers and enhance the website in ways that will allow South Korea to share this DRR technology. If an emergency management agency official in Viet Nam wants to find an integrated flood control system, then the website has a search function that would allow her to select an appropriate product from a South Korean company. If a public safety minister in Nepal seeks comparative policies to identify best practices for evacuations, then the website can provide a repository of such information with a few mouse clicks.
The Global DRR Technology site is arguably unique; other DRR sites provide information to visitors, but do not have opportunity to interact or contribute to its content. The Global DRR Technology site encourages a higher level of engagement with discussion forums, case-based learning modules, and direct links to product manufacturers. Site visitors can also contribute their own policy, research, or notifications of DRR technology developments. Furthermore, the site includes such useful features as videos of product installation and usage, as well as academic case studies that assess the effectiveness of the products. While it is still in its infancy, the site is continually adding content and improving functionality. Korea is investing a considerable effort into the Global DRR Technology project with government funding, academic research, and private industry product development. The hope is that South Korea can be a source of help for other countries to cope with disaster risk and climate change through DRR Technology advancements. For more information, navigate to www.pr4gdm.org.