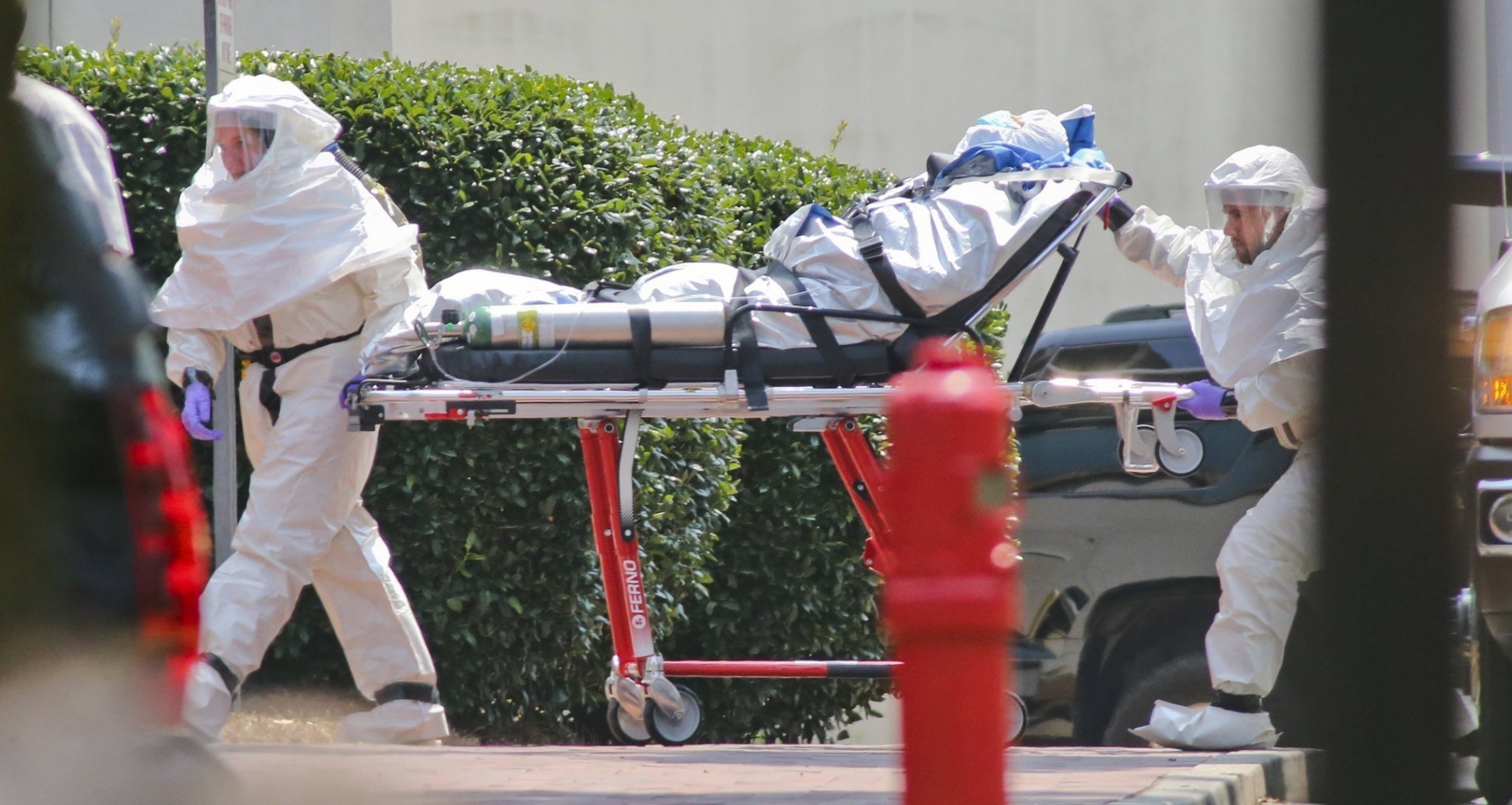 Emergency medical officials assist with the arrival of the first patient treated for Zika in the United States. © Say Donaldson October 2014
The latest issue of the Natural Hazards Observer is out, featuring an all-hazards focus, as well as a retrospective from former Director Kathleen Tierney and a look ahead by incoming Director Lori Peek.
Take a look back with Tierney as she reminisces about the many changes the Center has undergone since she stepped into the director role in 2003—changes that span a focus on addressing terrorist threats, meeting the challenges of Katrina, and burgeoning understanding of the impacts of human-caused climate change. Then join Peek as she talks about her history studying at the Center and how it imbued her with a love of the hazards community and a vision for what we need today—and how to deliver it.
Along with these perspectives, you'll find articles that celebrate the breadth of work that now so clearly marks the hazards and disasters field, including topics such as:
The willingness of emergency medical service providers to respond during disease outbreaks;
Public perceptions of Zika;
Pets and disaster resilience;
Inmates as emergency responders;
And the amazing story of one of Kenny Bellau, one of Hurricane Katrina's many heroes
We hope you'll enjoy this and other issues of the Observer!