Claire Rubin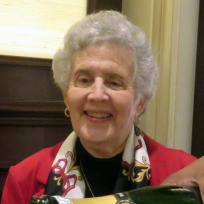 Claire B. Rubin & Associates
Claire Rubin is a consultant and social scientist with 40 years of experience in emergency management and homeland security. Her considerable experience in disaster recovery has made her a sought-after expert to conduct independent research, teach, and provide sound advice and counsel. Her firm has produced a variety of educational products and services, most notably a monograph on disaster recovery, the Disaster Time Line series, and the Disaster Bookstore.
Rubin was affiliated with The George Washington University's Institute for Crisis, Disaster, and Risk Management from 1998 through 2014. During that time she was Co-Founder and Managing Editor of The Journal of Homeland Security and Emergency Management.
Rubin is the author or editor of five books and more than 100 articles for professional publications. In addition, she is a frequent speaker and lecturer on emergency management and homeland security topics in the United States and occasionally in other countries. Among her recent activities was a multi-session effort to brief delegations of senior emergency managers from China, on the state of the practice of emergency management in the United States.
Rubin created and has maintained for the past nine years the blog on disaster recovery called Recovery Diva. She also is the co-founder and moderator for three Facebook groups on emergency management.
Rubin holds a bachelor's from Simmons College and a master's from Boston University in government. Rubin is active in local civic organizations where she gives talks on emergency preparedness to senior citizens, and is a member of the Community Emergency Response Team in Arlington, Virginia.