Ellen Berggren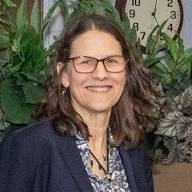 U.S. Army Corps of Engineers
Ellen Berggren is a member of the U.S. Army Corps of Engineers (USACE) National Flood Risk Management Program team at the Institute for Water Resources, and Deputy for the USACE National Silver Jackets program. She works with state Silver Jackets teams to promote collaborative interagency flood risk management efforts and builds partnerships at the National level with other Federal agencies and organizations to support state team efforts. Berggren joined USACE in 2008 managing flood risk management and ecosystem restoration planning studies, developing interagency partnerships, and supporting the Idaho Silver Jackets and other state teams.
Berggren's career spans more than 35 years with Federal and State agencies and the private sector, leading collaborative and interdisciplinary processes to find solutions to water resource challenges. This has included working for the United States Bureau of Reclamation to lead planning studies and construction projects to improve fish habitat for species listed under the Endangered Species Act and efforts to identify reliable water supplies. While employed with the Idaho Department of Water Resources, she prepared comprehensive state water plans for the Idaho Water Resource Board, resulting in state protection designations for more than 400 miles of rivers and streams and the establishment of minimum stream flows to protect riverine resources.
Berggren received a bachelor's from Arizona State University in environmental planning and landscape architecture and a master's in interdisciplinary studies, with water resources and public policy emphasis from Boise State University.