Jennifer Collins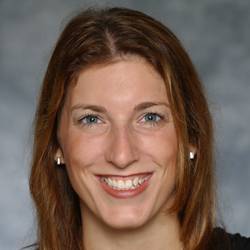 Associate Professor
University of South Florida
Contact Info
Jennifer Collins is an associate professor in the School of Geosciences at the University of South Florida. Her research focuses on weather and climate. She is the lead author on the recently published book, "Florida Weather and Climate: More than just Sunshine." As a hurricane researcher, Collins is interested in the interaction between large-scale climatic patterns such as the El Niño – Southern Oscillation (ENSO) and the Madden – Julian Oscillation and seasonal patterns of tropical cyclone activity in multiple oceanic basins. She is currently studying the environmental factors influencing the interannual and intraseasonal variation of hurricane activity in the eastern North Pacific and Atlantic oceans.

Along with her work in the physical sciences she also works in the social sciences examining human behavior relating to hurricane evacuation. In addition to her hurricane work, Collins works in other areas related to weather, climate, and hazards. She works closely on projects with the National Weather Service involving tornadoes and fog. In addition, she collaborates with international researchers and works in the area of climate change.

Collins is the president of the West Central Florida Chapter of the American Meteorological Society, former chair of the Climate Specialty Group of the Association of American Geographers, and serves on the University Corporation for Atmospheric Research (UCAR) Unidata strategic advisory committee.