Jerome Dinakar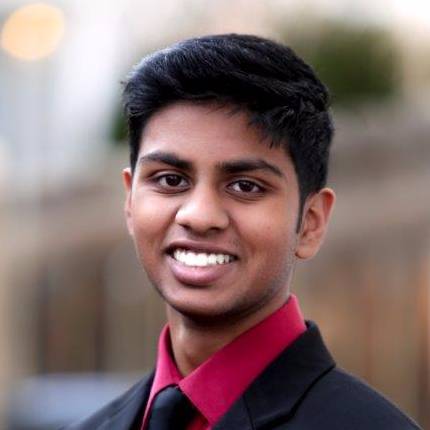 FEMA Youth Preparedness Council
Jerome Dinakar has been a successful contributor of emergency preparedness to his community. Through his position in FEMA's Youth Preparedness Council, he has been able to teach his community about emergency preparedness. Because of the Blizzard Bag project, many have learned how to survive when trapped in a car during a blizzard. Additionally, Dinakar has helped more than 700 residents of his neighborhood have a family communication plan in place for emergencies. These plans help to evacuate a household, and guide members of the household to meet in a central location and to rendezvous with the elected contact.
Dinakar has also volunteered at various organizations, including a local ham radio club called BARC Jr. The club does exercises on how to be best prepared in emergencies and how to make sure the community is also prepared, which includes setting up radio equipment for these emergencies. Other organizations Jerome volunteers with include Avista Adventist Hospital, Tamil Association of Colorado, Westminster Public Library's Teen Advisory Board, and the Children's Museum of Denver. Jerome has also started his own non-profit organization called Rocky Mountain Youth Preparedness and Leadership to involve more youth in the community to take leadership initiatives and be prepared.

To learn more about Jerome's Preparedness initiative please visit CoYouthPreparedness.Org.