June Gin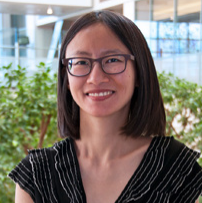 U.S. Department of Veterans Affairs
June Gin is a Research Health Scientist at Veterans Emergency Management Evaluation Center. She works to create tools and resources grounded in research and practice to enable community-based organizations serving vulnerable populations to become disaster resilient. She leads two projects: 1) a multiagency federal workgroup to develop a toolkit: "Disaster Preparedness to Promote Community Resilience", designed to help community-based organizations and other providers improve their preparedness, plan for disaster service demands, and connect with community partners; and 2) a study on disaster preparedness in Los Angeles County homeless shelters and transitional housing. Both projects seek to strengthen the safety net during disasters for individuals experiencing homelessness.
Gin is also working on a project examining the experience of individuals who were homeless during Hurricane Sandy, to better understand how their connection to community-based organizations played a role in their long-term housing outcomes.
Before joining VEMEC, Gin served as community research and outreach manager at the Bay Area Preparedness Initiative, a joint initiative of the Fritz Institute, San Francisco Community Agencies Responding to Disasters, and community partners. She piloted an outreach program to increase the disaster preparedness of safety-net providers serving vulnerable populations, facilitating their ability to achieve preparedness standards.
Gin received her PhD in environmental sociology from the University of Michigan's School of Natural Resources and Environment, and her master's in public policy from Claremont Graduate University.