Marccus Hendricks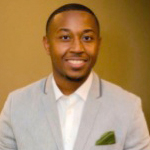 University of Maryland, College Park
Marccus Hendricks is an assistant professor of urban studies and planning in the School of Architecture, Planning, and Preservation and a faculty affiliate with the Maryland Institute for Applied Environmental Health in the School of Public Health at the University of Maryland in College Park, Maryland. His other affiliations include the Clark School of Engineering's Center for Disaster Resilience, the National Center for Smart Growth Research and Education, and the Environmental Finance Center.
Hendricks' research interests broadly include infrastructure planning and management, social vulnerability to disaster, environmental justice, sustainable development, public health and the built environment, and participatory action. At the intersection of his work, he utilizes a combined social vulnerability to disaster and environmental justice framework to ensure that low-income and communities of color are planned and accounted for in light of environmental hazards and investigates how the inventory, condition, and distribution of critical infrastructures and public works, such as water (e.g., stormwater, wastewater, drinking water), energy, streets and roadways, community facilities, litter, debris, and waste management, and green space, can modify hazard exposures, resulting disaster impacts, public health outcomes, and opportunities for community resilience.
Hendricks is a founding fellow and past chairperson of the William Averette Anderson Fund (BAF) and currently serves as a board member for the fund. Hendricks holds a PhD in urban and regional science and a master's of public health from Texas A&M University. He completed his undergraduate work at the University of North Texas.