Nick Shufro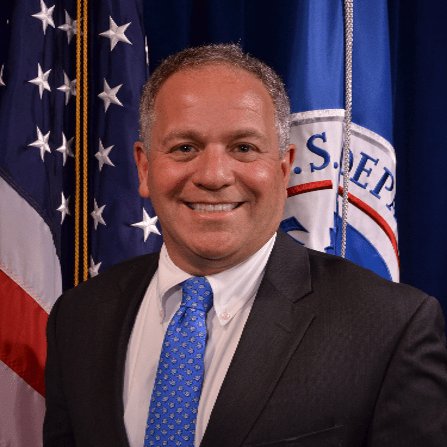 Federal Emergency Management Agency
Nick directs the Risk Management Directorate (RMD) in support of FEMA's mission: strategic planning, policy development, budget execution, program management, and reports to Congress. RMD leverages partnerships across the public and private sectors to encourage individuals and communities to own their evolving risk.
RMD's program portfolio includes: risk mapping, assessment and planning; national earthquake hazard reduction program; national dam safety program; building sciences; and national mitigation planning. Integrated program delivery best enables FIMA to realize its value to society by creating safer communities through reducing loss of life and property; enabling individuals to recover more rapidly from floods and other disasters; and lessening the financial impact on the Treasury, States, Tribes, and communities.
Shufro was appointed to the Federal Senior Executive Service in 2016. He has more than 30 years of energy, financial, adaptation, resilience, environmental health and safety management, and performance report experience, working and consulting for industry, government, utilities, trade associations, and non-governmental agencies in the U.S., Latin America, Europe and Asia. Shufro holds a masters of environmental management from Yale University, and a masters of business administration, finance and international business from New York University's Stern School of Business with a study abroad at L'Ecole des Hautes Etudes Commerciales, and a bachelor's in history from The University of Michigan.