Qiong Wang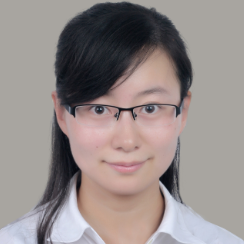 Virginia Tech
Contact Info
Qiong Wang is a PhD candidate (May 2023) in planning, governance and globalization at the Virginia Tech School of Public and International Affairs. Wang's research focuses on disaster resilience, environmental planning and climate policy, and environmental justice with an emphasis on understanding local decision-making dynamics, supporting local adaptation planning and implementation, and policy innovation in the United States.
Wang's previous experience working as a landscape architect and project manager in urban planning and landscape design firms has included working with diverse experts in disaster resilience and climate change adaptation. Prior to studying at Virginia Tech, Wang received a master's degree in landscape architecture from Peking University.
Currently, she is a fellow of the Virginia Sea Grant and a scholar of the interdisciplinary Disaster Resilience and Risk Management program, and with these positions closing in May 2023, she is looking to further her career in the academic space.