Renee Domingo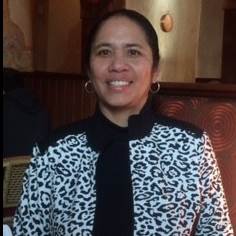 Kaiser Permanente
Renee Domingo is a professional and career emergency management executive and pioneer who has worked with all levels of government including international governments, businesses, schools, colleges, public health agencies, public utilities, ports, and the community for over 25 years. She held several management and executive level positions with the City of Oakland, California, including director of emergency services and homeland security. Before leaving the City of Oakland, she co-led Oakland's successful application as 1 of 33 inaugural cities worldwide, to be designed one of Rockefeller's Resilient cities.
Domingo currently leads the IT Business Continuity program for Kaiser Permanente (KP), the nation's largest integrated healthcare delivery system. Her role is the ensure the operational and technological resiliency for KP-IT. She is responsible for the program's strategic direction, maturity and program execution. She works with various stakeholders including senior leaders to advance organizational resiliency. She also works with leaders to advance Kaiser's "Total Health" agenda and to eliminate health disparities in our nation.
Domingo has received numerous federal, state, regional and local awards and honors for her work and dedication to the community and her work to advance emergency management.
Domingo also hold numerous credentials including executive fire officer from the National Fire Administration, national preparedness leadership initiative certification from the John F. Kennedy School at Harvard and an MBA.
Domingo is honored and grateful to be able to be of service, to mentor others, make a difference and continue to grow by lifelong learning.