Russ Paulsen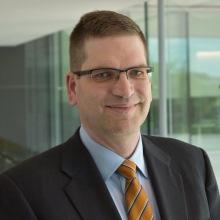 Paulsen and Associates
Russ Paulsen leads nationwide community preparedness and resilience efforts for the American Red Cross. He was appointed to the position in November of 2011.
Before this assignment, Russ led the Red Cross's long-term recovery efforts after Hurricane Katrina, which provided mental health, case management, and community recovery services to survivors across the nation. He also served on the management committee for the September 11 Recovery Program.
In his twenty-plus years with the Red Cross, Paulsen has served as principal deputy to the chief operating officer and has been the program manager for field transformation under two different chief executive officers.
Before being called to Washington, Paulsen spent 14 years with Red Cross chapters in the San Francisco Bay Area, initially as a volunteer leader after the 1989 Loma Prieta Earthquake. He served as senior disaster manager, program officer, then director of corporate fundraising. While working in business continuity in the for-profit sector, Paulsen remained a committed Red Cross volunteer.
Paulsen has a bachelor's degree from the University of California, Riverside, and a master's degree in political science from the University of California, Berkeley.