Sangman Jeong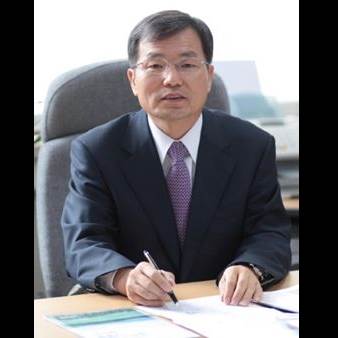 Kongju National University
Sangman Jeong is the president of Mud-Debris System Research Institute in Ministry of Land, Infrastructure and Transport of Korea. Currently, he is a professor in the Department of Civil and Environmental Engineering at Kongju National University in Korea. He was the president of the Korean Society of Hazard Mitigation for two terms from 2012-2016. He was also a co-chair of Science and Technology Process Committee for the Seventh World Water Forum. From 2010-2012, Jeong was the president of the National Disaster Management Institute in Ministry of Public Administration and Security of Korea.
He earned a PhD in hydrology and water resources from University of Idaho. His areas of technical expertise are hydrologic forecasting, statistical and stochastic modeling, water resources planning and management, water-related disaster risk reduction, and water resources system analyses applied to flood and drought management.

He was appointed as chairman of the UN Typhoon Committee of the Disaster Risk Reduction Working Group. He also served as the dean of the college of engineering at Kongju National University of Korea from 2003-2005.
Jeong is a member of a great number of organizations dedicated to water resources management, both local and international, including Korea Water Resources Association, Korea Society of Civil Engineers, Korean Wetlands Society, Korea Water Forum, American Society of Civil Engineers, and the American Water Resources Association.

He has also published extensively on different issues related to water resources management and has chaired several international conferences and workshops in the field of water and disaster management.