Sudha Arlikatti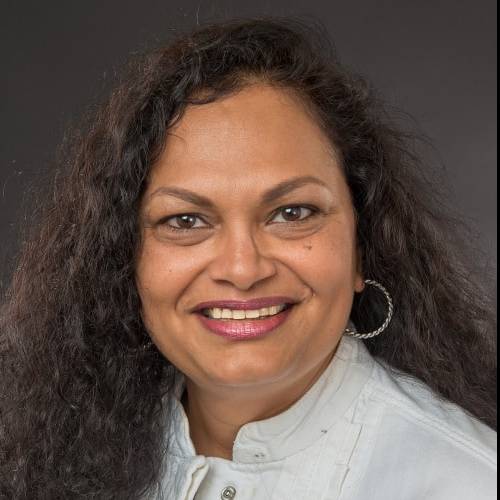 Rabdan Academy
Sudha Arlikatti is an architect and planner turned academician. She holds a PhD in urban and regional science with an emphasis in environmental planning and hazards management from Texas A&M University, a master's in city planning from the Indian Institute of Technology, and a bachelor's in architecture from the University of Pune. For the past 18 years, Arlikatti has been teaching and conducting disaster research in various international settings.
She joined the faculty at Rabdan Academy, Abu Dhabi, United Arab Emirates in January 2016 as an associate professor in their flagship bachelor of science program in integrated emergency management and business continuity management, established in 2013. The vision of the academy is to train first responders from the UAE police, military, and Ministry of Interior in a multi-disciplinary dual sector learning environment that prepares them to be well-rounded crisis management professionals by integrating safety, defense, emergency preparedness, and climate change sustainability goals to enhance national security and resiliency. Prior to moving to the UAE, she was a faculty member in the emergency administration and planning program at the University of North Texas, from 2006 to 2015.
Arlikatti's research interests include disaster warnings and risk communication in multi-ethnic communities, protective action decision-making, post-disaster sheltering and housing recovery, organizational and community resiliency, and sustainable land use planning in international contexts. She has been funded by the U.S. National Science Foundation, the Texas Department of State Health Services, Dallas Area Habitat for Humanity, and intramural funds from institutions for her research endeavors. Her most recent works examine challenges of response and organizational resiliency to the Ebola threat in the USA, immediate protective actions and climate change adaptation following flash flooding in North India, and enhancing risk communication in crowded religious venues like Hajj, Saudi Arabia.
Arlikatti currently serves as the vice president of the Research Committee on the Sociology of Disasters RC39 with the International Sociological Association (2015–2018).