Susan Cutter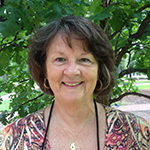 University of South Carolina
Contact Info
Susan Cutter is a Carolina Distinguished Professor of Geography at the University of South Carolina and director of the Hazards and Vulnerability Research Institute and the Institute for Risk and Disaster Reduction Center of Excellence on Vulnerability and Resilience Metrics. She has authored or edited thirteen books, 150 plus peer-reviewed articles and book chapters, and mentored more than 40 masters and doctoral candidates while at the University of South Carolina. Her policy-relevant work focuses on the evidentiary basis for emergency management and disaster recovery policy and practice at local, state, national, and international levels. Funding from federal, state, and local agencies including National Science Foundation, South Carolina's Emergency Management Division, and Florida's Department of Health support this work.
Cutter presently serves on many national advisory boards and committees including those of National Research Council, the Natural Hazards Center, and UK Department for International Development Research Advisory Group. She serves on many editorial boards including Journal of Extreme Events, Weather, Climate, and Society, Natural Hazards, and International Journal of Disaster Risk Reduction. She is also co-executive editor of Environment and is Editor-in-Chief for the Oxford Research Encyclopedia's Natural Hazard Science.
Cutter is an elected fellow of the American Association for the Advancement of Science, past president of the Association of American Geographers (AAG) and past president of the Consortium of Social Science Associations. She received the Lifetime Achievement Award from the AAG (2010) and an honorary doctorate from the Norwegian University of Science and Technology (2015), and was elected as a foreign member of the Royal Norwegian Society of Sciences and Letters.