Terry McCabe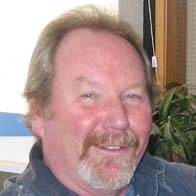 Professor of Anthropology
University of Colorado Boulder
Contact Info
J. Terrence McCabe has worked among pastoral people in East Africa for more than 30 years. His primary research emphasis has been on how people adapt to the arid and semi-arid rangelands of Kenya and Tanzania, and how they cope with changing social, economic, and political conditions. Most of his work has been conducted as a member of multidisciplinary teams, and funded by the National Science Foundation, the MacArthur Foundation, National Geographic Society, the National Park Service, the Social Science Research Council, and internal grants from the University of Colorado.

In 2009, McCabe received a Research Award from the Alexander von Humboldt Foundation in Germany for lifetime scholarly achievement, its highest recognition. In addition to his work among pastoralists, McCabe has worked with intensive agriculturalists in Ethiopia and with the Lakota on the Pine Ridge Reservation in South Dakota.
From 1980 through 1995, McCabe was a primary researcher, along with Paul W. Leslie of University of North Carolina-Chapel Hill, in the South Turkana Ecosystem Project (STEP), a long-term, multidisciplinary study of human-environment relations in northwest Kenya. STEP was funded largely by the National Science Foundation over 15 years, resulting in 13 PhD dissertations and nearly 200 publications. This project has been referred to as one of the most detailed studies of a human population within an ecosystems framework.

McCabe's book, "Cattle Bring Us to Our Enemies: Turkana Ecology, History, and Raiding in a Disequilibrium System," (University of Michigan Press) won the 2005 Julian Steward Award for the best book published the previous year in ecological and environmental anthropology by the American Anthropology Association.