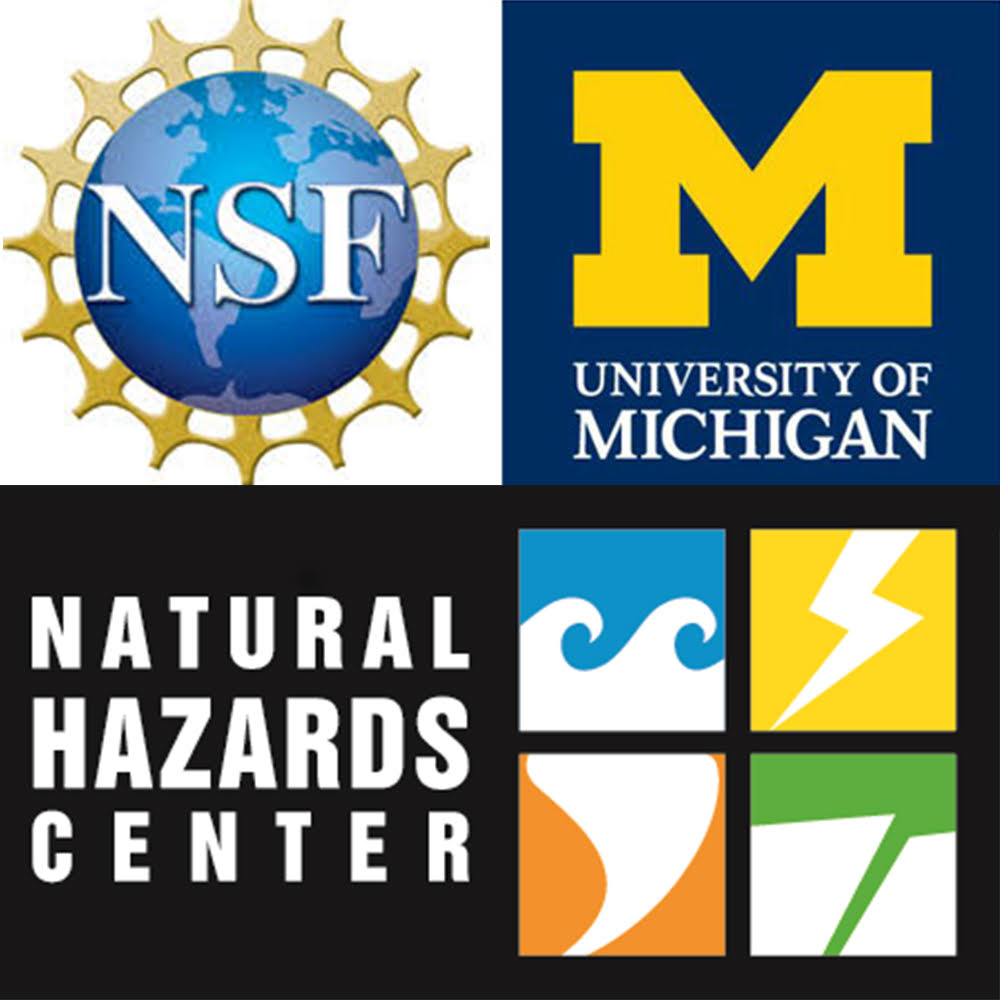 What is the Challenge? There have been many advances in disciplinary-specific quantitative, qualitative, and mixed methods approaches for disaster research, yet interdisciplinary methods in the field have not been sufficiently inventoried or studied.
Project Purpose: In light of this gap in knowledge, this National Science Foundation-funded workshop series (Award #1650202 and Award #1649879) will bring together leading interdisciplinary researchers to advance the science and practice of interdisciplinary research for hazards and disasters. Specifically, this work will:
inventory interdisciplinary methodological approaches and associated epistemological and theoretical underpinnings used across the disaster life-cycle;
assess the theoretical and methodological approaches used to form and sustain interdisciplinary teams;
identify the major challenges that the field faces in terms of interdisciplinary methods;
assess the unique contributions and methodological advances of interdisciplinary teams;
reveal the dynamics of implementing an interdisciplinary methodological approach; and
discuss interdisciplinary research, teaching, and next generation mentoring needed in the future.
As such, the two workshops and associated deliverables will directly address gaps in knowledge about how, when, where, and to what end interdisciplinary research is implemented. The activities will engage a team of leading interdisciplinary hazards and disaster researchers and result in new insights on the challenges and methods of interdisciplinary disaster research, while also providing timely guidance for teams engaged in this type of scholarly activity.
Outcomes: The workshop series—held in March 2017 and February 2018—will result in two deliverables:
A special journal issue of Risk Analysis dedicated to understanding issues involved in framing and organizing interdisciplinary research
An edited book volume focused on developing methodological guidance for interdisciplinary teams.
The journal issue and edited volume will be designed to reach researchers engaged in or interested in interdisciplinary disaster research and will help advance the field, educate current and future generations, and encourage ongoing discussions of methodological perspectives on disaster research.
Principal Investigators: Lori Peek, Natural Hazards Center and Department of Sociology, University of Colorado Boulder (Lori.Peek@colorado.edu) and Seth Guikema, Industrial and Operations Engineering, University of Michigan (sguikema@umich.edu)