NHC–USGS Earthquake Early Warning and Schools Study
What is the Challenge?
Earthquake activity in Anchorage, Alaska (November 2018) and Ridgecrest, California (July 2019) underscore the importance of preparedness, especially in schools. Although published social science research on preparedness is extensive, there is less information on Earthquake Early Warning (EEW) systems and how they are integrated into existing school emergency plans and drills. In October 2019, California became the first state to activate ShakeAlert, a regional EEW system that can send warnings of significant earthquakes to areas outside the immediate epicenter location before serious shaking occurs. The vital seconds provided by ShakeAlert can allow for automatic shutdowns of industrial and technological systems and prompt people to take protective actions—such as drop, cover, and hold on. This research project will fill a major gap in the literature by assessing the readiness, willingness, and ability of K-12 schools in Alaska, California, Oregon, and Washington to adapt their emergency plans to include EEW.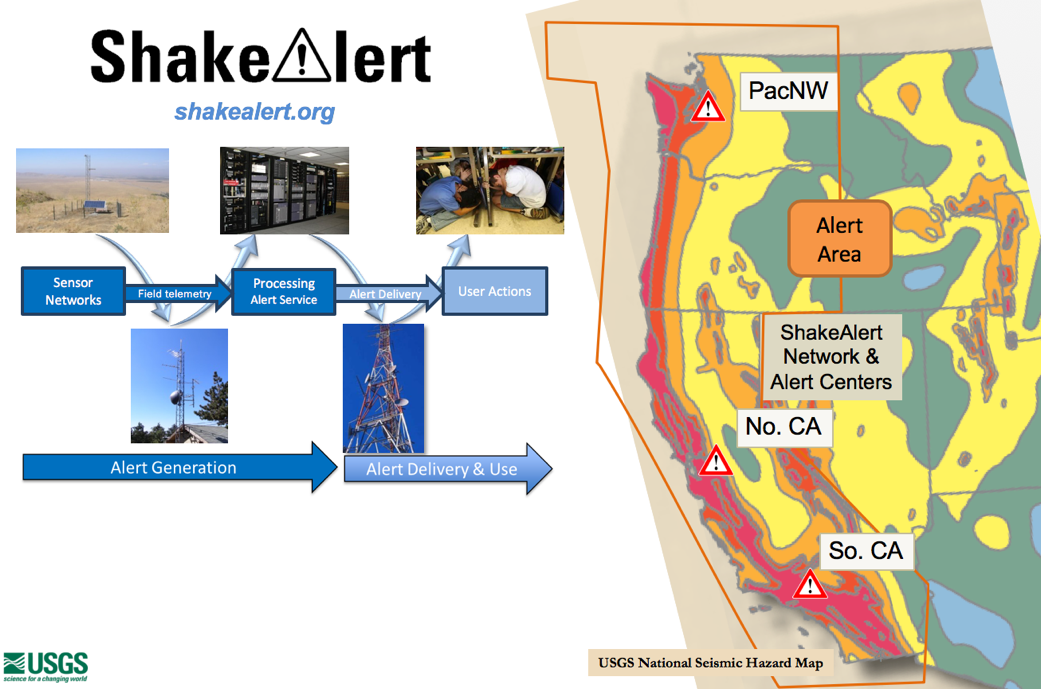 Photo credit: ShakeAlert.org, 2016
Project Overview: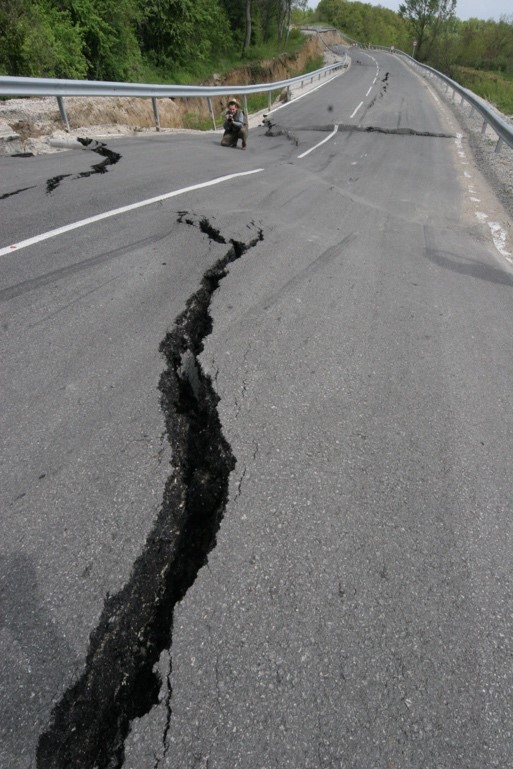 Phase 1: Qualitative Research in Earthquake-Affected Communities
The research team will engage in qualitative research in Anchorage, Alaska and Ridgecrest, California in January and February of 2020. We will conduct in-depth interviews with superintendents and emergency managers in the Anchorage and Matanuska Susitna Borough school districts in Alaska and the Sierra Sands Unified School District in California. We will also conduct focus groups with students from these districts.
Phase 2: Quantitative Survey Research in the Four-State Region of Alaska, California, Oregon, and Washington
The research team will conduct an online survey among school district officials in Alaska, California, Oregon, and Washington in April 2020. Specific research questions will be informed by findings from Phase 1 of the study.
Outcomes
To facilitate the integration of EEW into school emergency plans, our research will examine:
Existing earthquake preparedness activities in schools
Response, impacts, and recovery from recent earthquakes
Lessons learned from recent earthquakes
Knowledge, perceptions, and barriers to implementing EEW in schools
Research Team:
Principal Investigator: Lori Peek, Director, Natural Hazards Center, Professor, Department of Sociology, University of Colorado Boulder (Lori.Peek@colorado.edu)
Principal Investigator: Jennifer Tobin, Deputy Administrator, Natural Hazards Center, University of Colorado Boulder (Jennifer.L.Tobin@colorado.edu)
Principal Investigator: Rachel Adams, Postdoctoral Research Associate, Natural Hazards Center and CONVERGE, University of Colorado Boulder (Rachel.Adams-1@colorado.edu)
Principal Investigator: Jolie Breeden, Lead Editor and Science Communicator, Natural Hazards Center, University of Colorado Boulder (Jolie.Breeden@colorado.edu)
Program Directors: Robert DeGroot, U.S. Geological Survey (rdegroot@usgs.gov) and Sara McBride, U.S. Geological Survey (skmcbride@usgs.gov)