By Elke Weesjes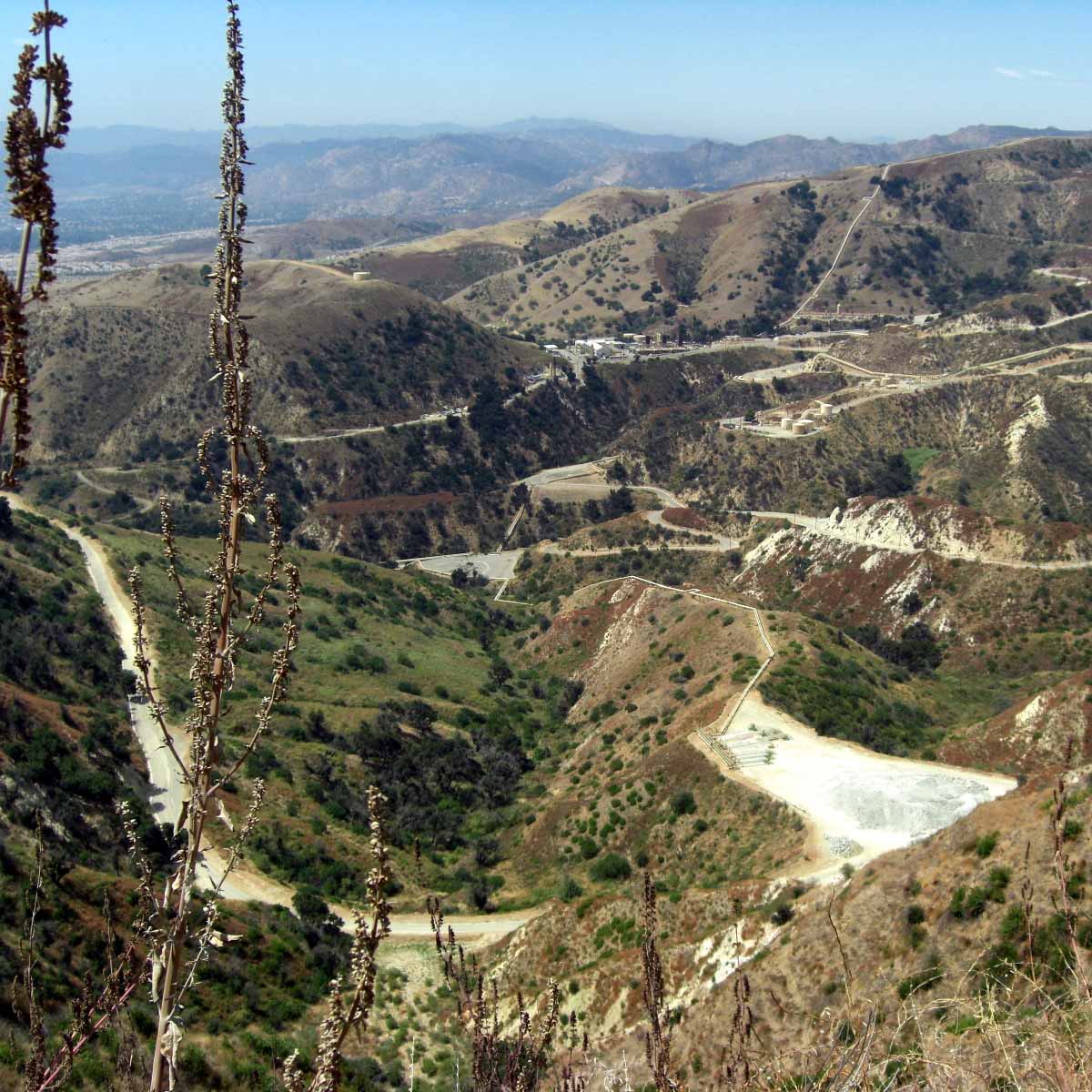 ©Roy Randall - Aliso Canyon Gas and Oil Field from Mission Point.
Residents of Porter Ranch are finally going home after a four month-long gas leak forced them from their houses in the community near Aliso Canyon, California. But while the leaking well at a nearby natural gas storage facility has been sealed, there are still concerns about air quality and the safety of returning to the area.
A giant gas leak at the facility—owned by Southern California Gas Company—spewed an estimated 80,000 tons of methane into the atmosphere and caused thousands of residents to suffer from fume related health issues such as nosebleeds, nausea, and headaches.
On Thursday, SoCalGas notified displaced residents the leak had been permanently capped and that they had eight days to vacate the temporary accommodation the company had provided. As the displaced hesitantly moved back into their homes, questions were raised about air quality in the community, and the likelihood of a repeat incident at the deteriorated facility was also considered.
Opinions about air safety are divided. According to Jeffrey Gunzenhauser, interim health officer for the Los Angeles Country Health Department, it is safe for residents to return to their homes.
"My conclusion is that all the levels that we've looked at are below health levels of concern, so we do not anticipate that there will be any long-term health effects in the community," Gunzenhauser told the Los Angeles Times.
Others feel that a more cautious attitude is in order. Rep. Brad Sherman (D-Porter Ranch), for example, noted that SoCalGas has only tested gas emissions at and around the surface of the leaking well. He criticized the company for sending residents home without conducting thorough indoor air testing.
"Residents should not have to return home until the air at the facility, and in a representative sample of homes, has been certified safe by state authorities," Sherman said in a February 18 statement published on his website.
Until further testing is done, the Aliso Canyon facility should remain shut, Sherman said. In addition, he called for 24-7 monitoring of 114 other wells at the aging facility.
His safety concerns are not without foundation. Already in 2014, a SoCalGas report written by the company's director of storage operations Phillip Baker found that 15 wells at Aliso Canyon were corroded or mechanically damaged.
Much of the corrosion is due to aging—a problem that reaches beyond Aliso Canyon. The report indicates that half of the company's 229 storage wells are more than 59 years old and warns that old equipment can cause "major failures and service interruptions."
At the time the report was published, minor failures had already occurred. Two years before the 2015 breach, leaks were found in the production casing in two of the Aliso Canyon wells, although there was no evidence of leaks at the surface.
In the past few weeks, legal woes for SoCalGas have mounted. The company is facing investigations by the state attorney general's office and the Los Angeles city attorney's office. In addition, there are several pending lawsuits for economic damages, environmental fines, and four criminal charges for failing to immediately notify state authorities about the leak.
While SoCalGas is dealing with the legal consequences of the alleged negligence, residents, environmentalists, and local politicians are debating what comes next. Some residents have called for a complete shutdown of the facility—which accounts for nearly fifteen percent of the state's natural gas storage capacity. Meanwhile, others want to facility to stay closed until SoCalGas has tested all the wells at Aliso Canyon. Experts however are unsure of the impacts of a continued moratorium.
Yet for some, any effort is too little, too late. Resident Darren Hallihan, plans to sell his home in Porter Ranch.
"It's just hard to feel safe up there, knowing that this is going to continue to go on," Hallihan told the New York Times. "You don't know if this stuff is seeping slowly into the area."