The Natural Hazards Center is pleased to announce Alina Engelman as the recipient of the 2023 Disability and Disasters Award. Engelman's work focuses on health disparities for people who are deaf and disabled, including promoting justice for in global emergency preparedness and response to climate and other disasters.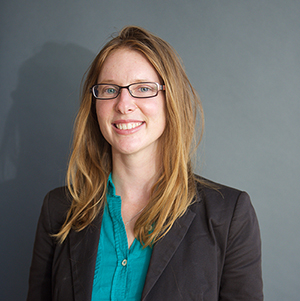 Alina Engelman
Engelman is the second person to receive the award, which was established through a philanthropic gift to bring people with disabilities working in disasters—as well as those who care for, study, or advocate on behalf of those with disabilities—to the Natural Hazards Workshop. Candace Evans, a graduate research assistant and co-chair of the award committee, noted that the committee was excited by the viewpoint and scholarship Engelman will be able to share with Workshop attendees.
"As a self-identified disabled scholar, I recognize the need for more work at the intersection of disasters and disability, particularly from the perspective of disabled researchers themselves," she said. "Dr. Engelman's demonstrated commitment to using her voice as a deaf scholar to advance justice, self-empowerment, and equity for disabled people in disasters is therefore not only inspiring but critical."
Engelman's other work explores the emergency preparedness and response role of community-based organizations serving older adults and people with disabilities in Puerto Rico.
Engelman's passion for reducing the vulnerability of disabled and differently abled people was among the qualities that made her application stand out, said Heather Champeau, also a graduate research assistant and co-chair of the award committee.
"She has an exciting record of research contributions, especially regarding the need to train emergency responders in strategies to help deaf adults," Champeau said. "She will bring a fresh perspective to the Workshop."
Engelman is an associate professor of public health at California State University, East Bay. She received her doctorate from the University of California, Berkeley; her Master of Public Health in global health from Yale University; and her bachelor's at Brown University.
Learn more about Engelman, the Disability and Disaster Award, and the inaugural winner on Natural Hazards Center website.