Socially vulnerable communities tend to have fewer resources and less power, making it more difficult to prepare for and recover from disaster. Although traditional indicators of social vulnerability can help identify who is generally at risk, providing locally specific information for at-risk and disaster-impacted communities can establish a nuanced understanding of the resources and support such groups will need to recover.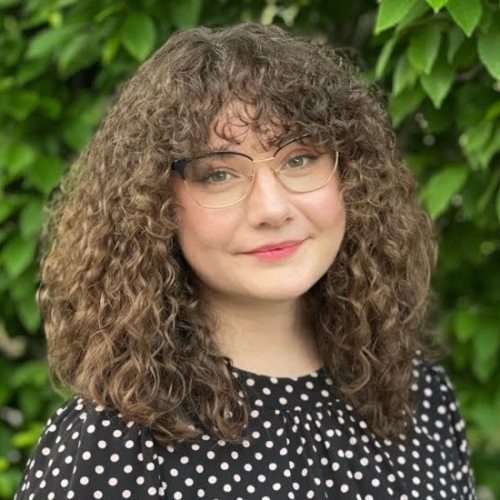 Mary Angelica Painter, Postdoctoral Research Associate
To further this work, the Natural Hazards Center, with the support of Margaret A. Cargill Philanthropies (MACP), will use a solutions-oriented lens to study social vulnerability and how it can be addressed in 10 Midwestern states. We are happy to announce that Mary Angelica Painter will join our team as a postdoctoral research associate to advance this research effort.
"We are thrilled to have Mary on the team," said Natural Hazards Center Director Lori Peek, the principal investigator for the recently funded project. "Mary has exceptionally strong methodological skills and a deep knowledge of the social vulnerability literature. She is also from the Midwest and has a strong commitment to ensuring that rigorous social science research is applied to reduce vulnerability throughout the region."
Painter—who earned a PhD in political science from the University of Missouri-St. Louis—joined the Center in June. She is currently working on several projects related social vulnerability measurement, which include reviewing literature on the creation and application of social vulnerability indices and evaluating state definitions of social vulnerability and how they're implemented in emergency planning and mitigation efforts. She intends to collaborate with Peek and graduate students on the Center team to share these findings in both academic and popular publications. They also share a commitment to make these data available to other researchers.
Along with her research at the Natural Hazards Center, Painter will continue her work with the Social Vulnerability and Resilience Lab (SOLVER). She has recently studied social vulnerability and disaster response in Puerto Rico and works regularly in the areas of government, policy, and the political dimensions of disaster resource allocation.
"As researchers, we need to consider how vulnerable communities can vary in context-specific ways and how we can adapt our approaches to understand and serve their particular needs," Painter said. "I want to take what I have learned researching Puerto Rico in the wake of Hurricane Maria and apply that same localized context to other regions."
Painter will also study the state-level emergency planning and policy in schools as part of this MACP-funded research. This work will focus on how government institutions can work together to protect children in schools and best practices for collaborating with states that face similar hazards.
"I am excited to continue my research on social vulnerability; applying statistics, qualitative research, and community work to these interesting and important efforts," Painter said. "This is a great opportunity to use my analytical skills and political science background to make a difference in the lives of children and further my work with vulnerable populations."