The Natural Hazards Center is so pleased to host Dr. Brian Tucker, 2002 recipient of the MacArthur "Genius Award" and president and founder of GeoHazards International.
Reflections on Efforts to Reduce Disaster Risk in Poor Countries: Spanning the Kennedy and Trump Eras
Date: Friday, April 13, 2018
Time: 1:00-2:00 p.m. (lecture); 2:00-3:00 p.m. (reception and informal conversation)
Location: Room 155A, Institute of Behavioral Science, University of Colorado Boulder, 1440 15th Street Boulder, CO 80309
GeoHazards International, a California-based nonprofit organization, was founded in 1991 in response to the large and rapidly growing natural hazards risk in developing countries compared to that in industrialized countries. Their mission is to stop death and suffering from earthquakes, tsunamis, and other natural hazards in the world's most vulnerable, underserved communities, by working before disasters strike. Their approach emphasizes preparation, sustainability, local capacity, and advocacy.
Over the last quarter century, GeoHazards International has applied this approach successfully in scores of communities around the world. Other organizations have joined their efforts and, even, a new UN organization was created to reduce exposure to natural hazards. However, despite these diverse efforts, disaster losses are increasing in poor countries and the human and economic toll is projected to continue to rise.
In this presentation, Brian E. Tucker, President and Founder of GeoHazards International, will address how difficult changes must be made if the world's poorest countries are to develop unimpeded by disasters, to the benefit of all countries. He will argue why investments in disaster preparedness and mitigation must be increased, and will explain why reducing risk must be viewed not as just an engineering and scientific challenge but also as a sociological, political, and psychological one. Tucker will make the case that recent decisions must be reversed, and financial and intellectual resources of industrialized countries must be recommitted to help poor countries.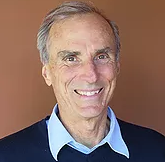 Brian E. Tucker received a B.A. in Physics from Pomona College, a Ph.D. in Earth Sciences from the Scripps Institution of Oceanography at the University of California, San Diego, and a Masters in Public Policy from Harvard University. He led the Geologic Hazards Programs, California Geological Survey, from 1982 to 1991. In 1991, he founded GeoHazards International, a nonprofit organization working to reduce the risk of natural hazards in the world's most vulnerable communities. In 2000, he was honored for his service to the people of Nepal by the King of Nepal, and, in 2002, was named a MacArthur Fellow. In 2007, he received the U.S. Civilian Research and Development Foundation's George Brown Award for International Science and Technology Cooperation and was elected a Fellow of the California Academy of Sciences. He was named one of UC San Diego's 100 Influential Alumni and Pomona College's Blaisdell Distinguished Alumni.