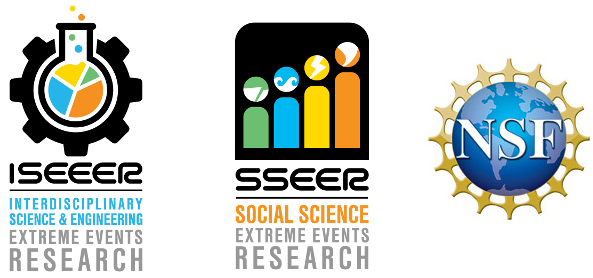 The Natural Hazards Center is excited to announce the launch of a new project and welcome two postdoctoral researchers who will contribute to it.
The project, which is funded by a National Science Foundation EAGER grant, will create two scientific platforms: Social Science Extreme Events Research (SSEER) and Interdisciplinary Science and Engineering Extreme Events Research (ISEEER). Each platform-along with corresponding researcher networks-will prepare individuals and teams to carry out rapid reconnaissance research for extreme events.
"The ultimate vision for the work is for hazards and disaster researchers to be prepared to carry out extreme events reconnaissance research that is coordinated, comprehensive, coherent, ethical, and scientifically rigorous," said Lori Peek, who is principal investigator on the project.
Peek went on to say that the project is necessary in these times of increased disaster risk-and increased disaster research.
"We have more disasters, more disaster researchers, and more disaster-focused studies being launched before, during, and after extreme events," she said. "This project is designed to help facilitate and further enhance this exceptionally important work."
The project will leverage databases at the Natural Hazards Center and other information resources to identify and map researchers and research teams, as well as cataloguing research instruments and data sets. The project will also culminate in a variety of other deliverables, including ethical guidance for field studies.
To support this critical work, the Center has appointed two postdoctoral research associates, Haorui Wu and Mason Mathews. They both have strong interdisciplinary training and have worked in a variety of different contexts.
"I am so excited to welcome Mason and Haorui to the Natural Hazards Center," Peek said. "They are both so talented and they each have an impressive record of working with communities at extreme risk to disaster."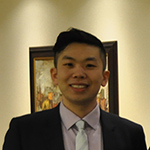 Haorui Wu
Wu comes to the Center from the University of Calgary. His education includes architecture, social work, urban planning, and urban design. His architecture-based interdisciplinary teaching, research, and emerging practice examine post-disaster reconstruction, recovery, and rehabilitation initiatives through the lens of environmental and social justice. He has conducted community-based work in China after major earthquakes in 2008 and 2012. He also worked on several projects in Canada after the 2013 Southern Alberta floods.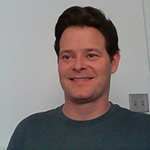 Mason Mathews
Mathews was research consultant at the University of Florida before joining the Center. He is a graduate of the University of Florida Interdisciplinary Ecology Doctoral Program and worked extensively with its Center for Latin American Studies. Mathews spent more than ten years working and conducting research in Latin America where he worked as a Peace Corps volunteer and conducted field research. His work emphasizes participatory methods that allow communities to co-design and co-implement projects. Mathews is experienced in using social network analysis and Geographic Information Systems (GIS) in his research.
The team is excited to move forward with the project, Peek said.
"We look forward to working with our research community to ensure that the platforms and networks are meaningful and scientifically useful."