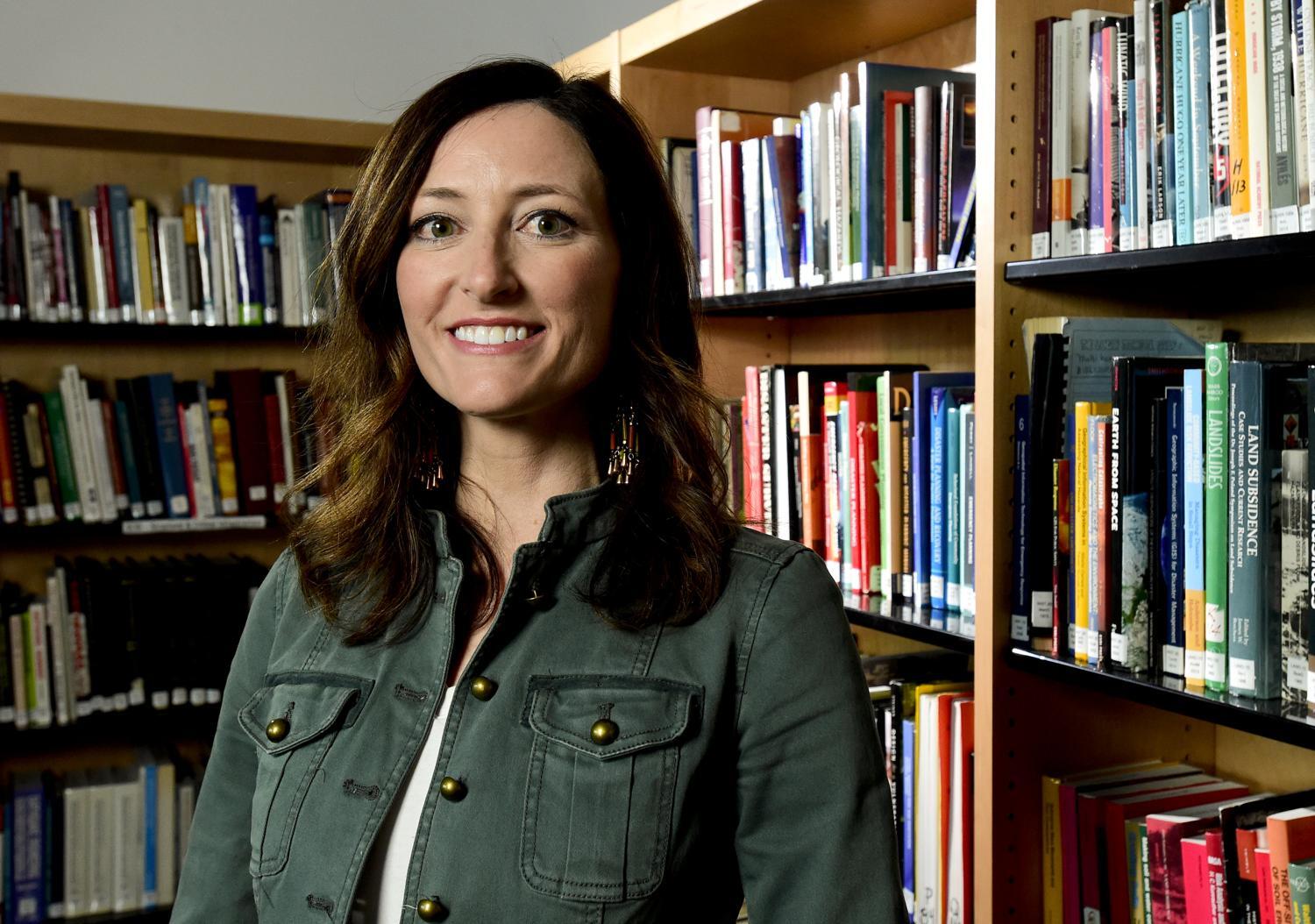 Each year, the American Sociological Association (ASA) Section on Environmental Sociology selects a recipient for the Fred Buttel Distinguished Contribution Award. We are pleased to announce that Natural Hazards Center Director and Professor of Sociology, Lori Peek, has been chosen to receive this prestigious award this year.
The Distinguished Contribution Award recognizes individuals for outstanding service, innovation, and publication in environmental sociology or sociology of technology. It is intended as an expression of appreciation awarded when an individual is deemed extraordinarily meritorious by the ASA Section on Environmental Sociology.
Peek was nominated by colleagues across the United States for her exemplary contributions to service, research, and teaching. In the award announcement, Professor Jill Harrison, who chaired the selection committee, included some nominators comments, reproduced here:
"Dr. Peek has made many important contributions to the subfield of environmental sociology, as evidenced through her impressive publication record, numerous awards, and the stunning number of grants and collaborations she has led. These achievements alone make Dr. Peek worthy of the Buttel Award. But her contributions to environmental sociology reach far beyond her remarkable professional achievements. Professor Lori Peek is a gifted and generous builder. Throughout her career, she has worked tirelessly to build transdisciplinary partnerships and collaborations, to build programs within her university and the Natural Hazards Center that she directs, to build relationships between academia and communities, and to build goodwill, positive feelings, and confidence among all the colleagues and mentees who have been so lucky to have the opportunity to work with her… Professor Lori Peek is a bright light in our field."
"[Peek's] service to the discipline has been exemplary, and her published work brings empathy and vision to the literature on hazards, disasters, and environmental sociology. But Lori's unique presence in environmental sociology goes beyond her stellar service, innovative research designs, and exemplary publication record. She brings warmth, humanity, humor, and diplomacy and always has a kind, genuine word for people. Lori makes each person she knows feel like the most amazing person in the world. Her work in communities and for communities gives us the best examples of what environmental sociology can aspire to be."
"Dr. Peek's service to the profession and the community is unmatched. And she has earned well-deserved recognition and critical acclaim for her scholarly and pedagogical innovation. She is in a class of her own and I cannot think of a better candidate for this award."
Peek joins a long list of other environmental sociologists and disaster researchers who have previously won the award, including former Natural Hazards Center Director Kathleen Tierney, Lee Clarke, Steve Kroll-Smith, Steve Picou, Shirley Laska, William Freudenburg, and Kai Erikson.
"I attended my American Sociological Association meeting in 2002," Peek said. "From that very first event, environmental sociologists welcomed and encouraged me at every turn. I am very humbled and honored to receive this recognition."
You can learn more about the ASA Section on Environmental Sociology here.