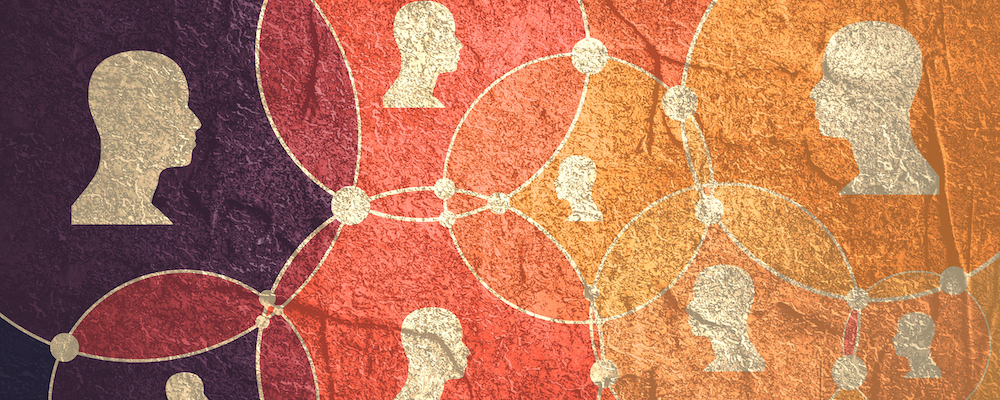 Where to begin when the world feels so upended? In a matter of three months, COVID-19 has spread to nearly every part of our globe. Hundreds of thousands have fallen ill, while thousands more—many of them poor, elderly, or with underlying health concerns—have succumbed to the disease. Schools are closed and businesses shuttered. Travel has nearly ground to a halt as nations secure their borders and people hunker down, trying to shield themselves from subsequent shocks to our collective system.
What holds society together during times like these?
This is the question that the founding thinkers in sociology posed in response to the French Revolution, the Industrial Revolution, and other historical moments of profound upheaval. They were concerned then, as we remain now, in identifying how social institutions—the family, government, economy, education, and religion—interconnect and ultimately uphold or alter the existing social order. The visible structures associated with those institutions comprise the physical spaces where we live, learn, work, and worship.
But the sociological imagination has always focused on the invisible forces—the shared norms and values, the emotional connections, the relationships—that bind us together and ultimately make social life possible.
It is no wonder that sociologists and other social and behavioral scientists have long been interested in the study of disasters. These events have the potential, if examined closely, to reveal important truths about our society, the times we live in, and ourselves. Disasters often strip away the outer layer of the social formations they crash into, and in doing so unearth a view of what is going on, down in the core of things.
Over the years, researchers have made important discoveries about how personal and collective capacity can be strengthened in disasters. Thomas Drabek and Enrico Quarantelli once argued, for example, that "disasters often bring out the best in individuals. Ability to endure suffering, desire to help others, and acts of courage and generosity come forth in times of crisis." The earliest disaster researchers were so struck by these dynamics that they coined terms such as "altruistic community" and "therapeutic social system" to depict the mutual helpfulness and social solidarity that they repeatedly observed.
When events unfold that disrupt the social order, most of us search for solace among our fellow human beings. The COVID-19 pandemic has been no different. Kindness has remained in full view as this crisis unfolds, as has human ingenuity. We have found creative and novel ways to be together and to offer love and support, even as we are told to stay away from each other. The need for social distancing is an imperative in this crisis, but so too is our need to find ways to remain in community with others.
As we celebrate the strength of social bonds and the power of social connection, we must also never take these forces for granted. Such bonds are created through socialization and relationships, which also means that these webs of humanity can be diminished through destructive processes. Just as Drabek and Quarantelli highlighted the good in disaster, they also cautioned that "disasters can evoke the worst in persons—a relentless search for scapegoats to blame for destruction and loss of life," although they do point out that "this tendency to seek the cause in a who—rather than a what—is most common after catastrophes not caused naturally."
Of course, it is not only the disaster agent that determines the response. The condition of our social fabric does that as well. Our social bonds become tattered and frayed when they are not carefully tended to. Our social institutions become corroded and destabilized when we do not invest in the people, programs, and infrastructure that make them possible.
This is the time for us to take the positive lessons from past disasters, as well as to heed cautionary findings. What each one of us does in the coming hours and days matters. Listening to scientists and taking recommended protective actions like washing our hands and limiting gatherings matters. Spending on healthcare and programs like paid sick leave, unemployment benefits, and food stamps that aid people in distress matters. Supporting others and seeing ourselves as part of a broader whole matters. Each of these steps, when taken together, will save lives.
This is the moment for us to recognize our interdependence and to recommit to our collective sense of responsibility to one another. In recognizing this responsibility, we must know that we already have the answer inside of us to the question posed earlier: What holds society together during a time like this?
We do.
Please take care of yourself and others.
Lori Peek, Director
Natural Hazards Center