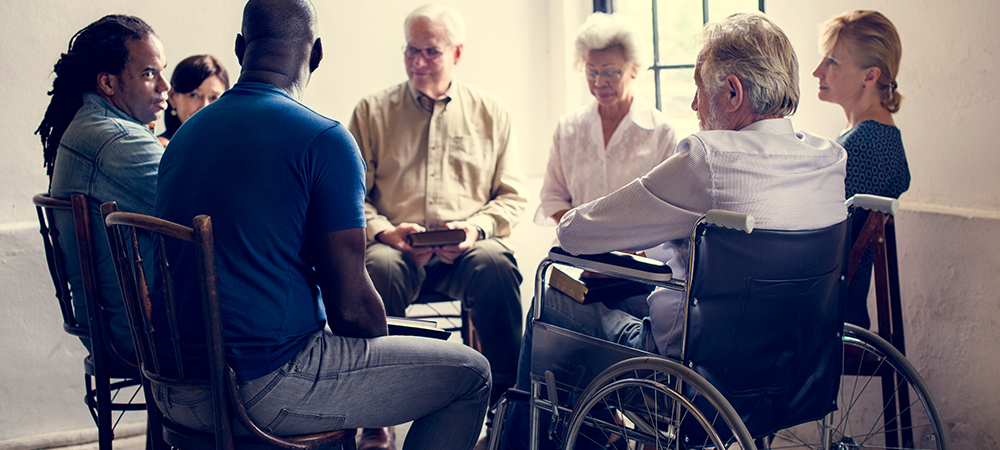 By Barbara Carby and Therese Ferguson
The importance of capturing community knowledge in disaster risk management (DRM) planning has been recognized for some time. This understanding, however, does not regularly extend to people with physical impairments, which is problematic for communities as a whole. Leaving people with disabilities out of the planning process robs them of a voice and everyone else of their expertise.
Inclusion Is Not Always a Reality
The right to equitable treatment for people with disabilities has been recognized in global frameworks and agreements and is the law in some countries. Understanding and planning for the needs of people with impairments has improved with the development of these frameworks, agreements, policies, and legislation. In many places, however, people with impairments are still not fully integrated into DRM planning. Our research in Jamaica, for instance, found that, at the national level, none of the government ministries included people with disabilities on planning committees. At the local level, only 33% of parish councils included such people—even when DRM plans included sections for people with disabilities.
Society Builds the Barriers
Often, people with disabilities are seen as victims in need of help rather than as people who can contribute to DRM planning and operations. It's true that environmental barriers—such as documents and signs that that cater to the sighted or the lack of ramps for those with mobility issues—are daily obstacles faced by people with disabilities. Even so, according to the social model of disability, these constraints are what lead to impairments becoming disabilities—the barriers erected by society make it difficult for people with impairments to function to their full capacity.
These limitations can be exacerbated during periods of crisis and disasters, when accessing warning information needed for safety and being able to evacuate are vital. Crucial alerts and warning messages, precautionary information, and information on evacuation and shelters must address the needs of people with disability such as being provided communication in sign language or ensuring that color choices aren't misinterpreted by those with impaired color vision.
Making DRM Planning More Inclusive
All too often, people with disabilities are planned for rather than with. This means that their valuable knowledge and skills aren't captured in Disaster Risk Management (DRM) planning, where they could serve as an integral resource for successful disaster response and recovery operations. A more inclusive approach to DRM can be established using a variety of mechanisms, such as:
Developing specific DRM policies for people with disabilities
Including people with disabilities on DRM planning committees at every level to ensure their voices are heard
Building or retrofitting shelters to accommodate the needs of people with disabilities and their caregivers
Producing DRM literature, including warnings and precautionary information, in formats friendly to people with disabilities
Identifying roles and responsibilities for people with disabilities in DRM plans and operations that uses their knowledge and skills to the benefit of the community
Enhancing people with disabilities' resilience and ability to cope with disasters is critical. Rather than seeing these individuals as victims, they should be viewed as knowledgeable partners in the DRM planning process. This would not only support their overall participation in society, but also ensure society benefits from their vast experience and skills.