Tuesday, March 10, 2020 | 11:00 a.m. to Noon MT
All Along the Wasatch Fault: Best Building Practices from Utah's Earthquake Mitigation Efforts
Webinar Description:
More than 85 percent of Utah's population lives along the Wasatch Fault, which poses some of the nation's highest earthquake hazards. This risk is compounded by the fact that the region includes more than 140,000 brittle unreinforced masonry (URM) buildings. URMs can be easily destroyed by large earthquakes and damaged by low-to-moderate shaking, endangering people in the buildings, as well as those outside when their bricks rain down onto sidewalks and streets. Federal Emergency Management Agency (FEMA) HAZUS modeling suggests a Magnitude 7 earthquake in Salt Lake City would cause 2,000 to 2,500 fatalities, mostly due to URM damage.
The recognition of this risk has caused the Utah Division of Emergency Management, in partnership with Denver-based FEMA Region VIII, to accelerate efforts to reduce the danger URM buildings present to the residents of Utah. This webinar will share best practices from established mitigation programs, such as the extremely popular Fix the Bricks residential retrofitting initiative, as well as endeavors, such as the development of the Wasatch Front URM Risk Reduction Strategy. We will also discuss coordination across disciplines, such as leveraging the 2021 Great Salt Shake earthquake exercise to spur mitigation action and across sectors through the National Mitigation Investment Strategy pilot project.
Speakers:
Bradley Bartholomew
Mitigation and Recovery Section Manager, Utah Division of Emergency Management
Sean McGowan
Earthquake Program Manager and Building Science Lead, Federal Emergency Management Agency Region VIII
Natural Hazards Center Overview Slides
Webinar Slides
Webinar Questions
---
Resources:
Wasatch Front Unreinforced Masonry Risk Reduction Strategy
---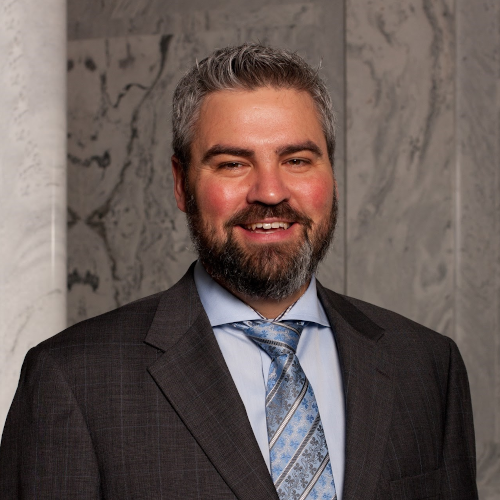 Bradley Bartholomew is the Utah Division of Emergency Management section manager for the Mitigation and Recovery Section and the State Hazard Mitigation Officer, where he oversees state mitigation planning and programs. His goal is to build resilient communities through natural hazard mitigation and recovery after disaster. The mitigation program works with the Federal Emergency Management Agency Pre-disaster Mitigation Grant and the Hazard Mitigation Grant programs. These grant programs are available to state, local, tribal, and nonprofits agencies to reduce vulnerability to natural disasters. As the recovery officer for the state, he watches disasters as they happen, conducts damage assessments, and advises as to when the state should issue disaster declarations. After a disaster has been declared, Bartholomew works to ensure that the residents receive the assistance they need. Bartholomew has a bachelor's in urban planning and an master's in public policy, both from the University of Utah.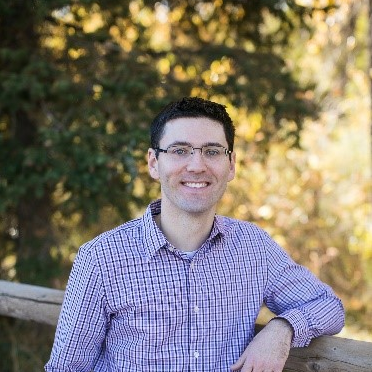 ---
Sean McGowan is the earthquake program manager and building science lead for Federal Emergency Management Agency Region VIII. Here, McGowan collaborates with states in the Rocky Mountain region to mitigate earthquake risk and adopt robust building codes. He provides earthquake-related training and outreach in partnership with state and local leaders. McGowan is working to enhance FEMA's readiness for major earthquakes and serves as the subject matter expert for FEMA response efforts in the event of regional earthquakes—including any that occur along the Wasatch Fault. McGowan routinely breaks down silos to incorporate leading-edge science into FEMA's earthquake response planning. His passion is communicating the importance of earthquake mitigation across the country, particularly in high-hazard areas that have not recently experienced disastrous earthquakes (such as Utah's Wasatch Front). As the FEMA lead for several earthquake risk reduction projects, McGowan emphasizes long-term partnerships to empower residents to protect their lives, property, and quality of life. McGowan holds a Bachelor of Science in structural engineering from Princeton University and a Master of Science in civil engineering from the University of Colorado at Boulder. He is a professional engineer licensed in Colorado. He has implemented international sustainable development projects in Mexico, Peru, and Ethiopia.